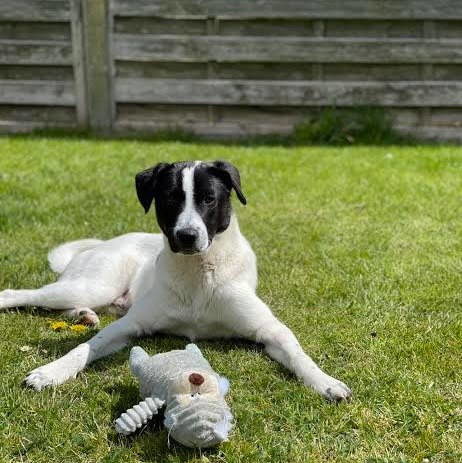 Dingo is an 8 months old male Cross-Breed. He's a cross-breed with potentially a Labrador in the mix, which makes him an extra cute but also an extra large pup. Dingo is a healthy young boy, currently fostered in Southampton. He still lacks confidence and can show some nervousness at first, especially around men, but soon warms to anybody.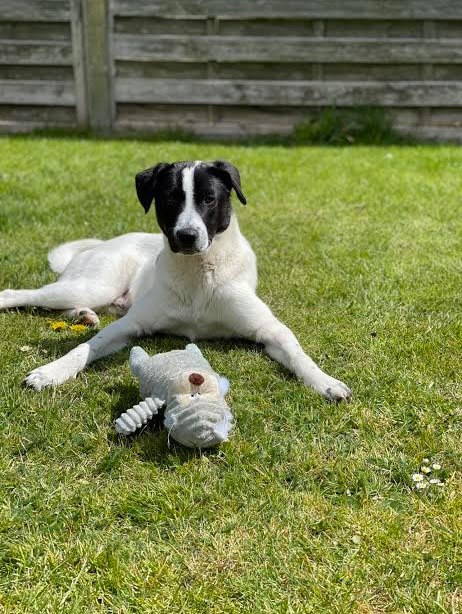 Due to lockdown he hasn't met many visitors yet, but he does love the company of other animals. He doesn't show any food aggression and loves to play, even with cats. We believe he'd benefit greatly from being homed with a confident, well trained dog who's example he could follow.
He can be the most loving pup, but needs a clear set of boundaries and continued training. Despite his best intentions he's still too nervous to walk on the lead; he already faced the initial fear and tolerates a harness with a lead attached to it, but will need more time and reassurance to make his first steps. His new owners will need to be patient and prepared to take things rather slowly.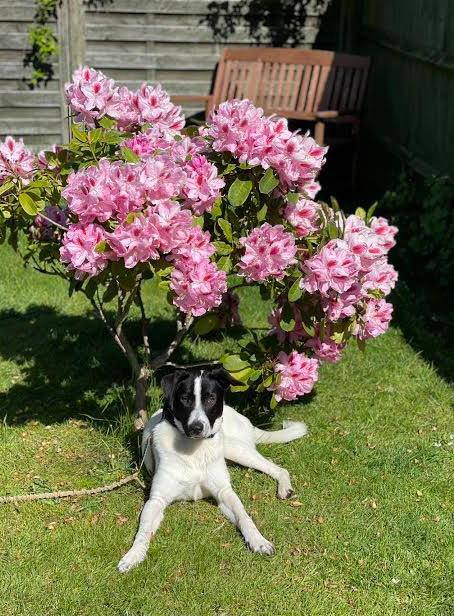 A quiet home with someone who can shower him with unconditional love and dedicate their time to provide a quality mental stimulation and trust building games would be a dream come true for Dingo.
Due to his size, he's looking for a family with experience in large breeds and no children under the age of 16.