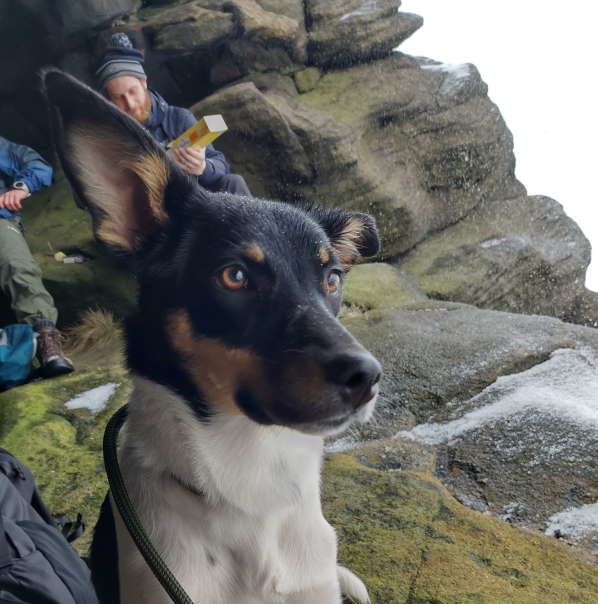 Isari is an 8 month old female Cross-Breed. She is a beautiful and intelligent girl who has tons of energy. She loves her walks and socialising with other dogs when out. Isari has a tendency when at home to guard her territory, this has meant at times, especially if she is over stimulated from a walk or play that she has reacted to the other dog she currently lives with.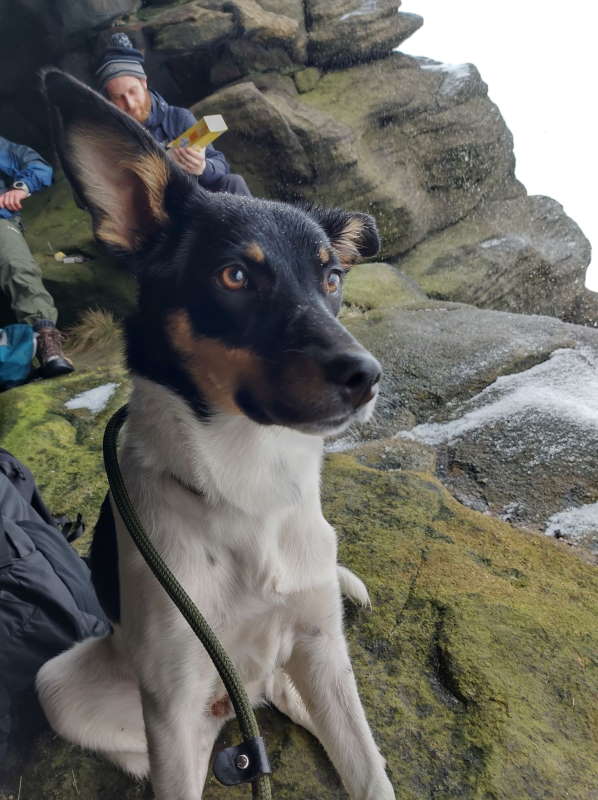 She is very obedient and follows commands immediately which helps to manage those moments of interaction with the other resident dog. Ensuring she has some calm time helps to keep her balanced and limit those moments. The majority of the time she plays happily with the other resident dog.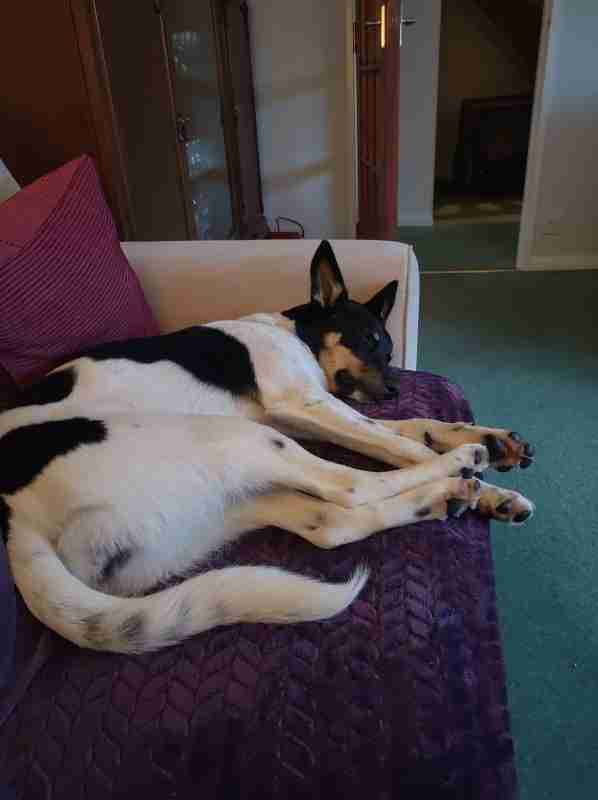 Isari is fine with women, men and children. Due to her size and temperament we would only adopt Isari into a home with children 14 years old and over. She gets excitable when she sees a cat and is vigilant with birds but does not chase. She loves her collar, harness and lead as it means "walkies".
Isari sleeps happily in her crate at night, she also likes to chill in it during the day, it has become her safe place and den.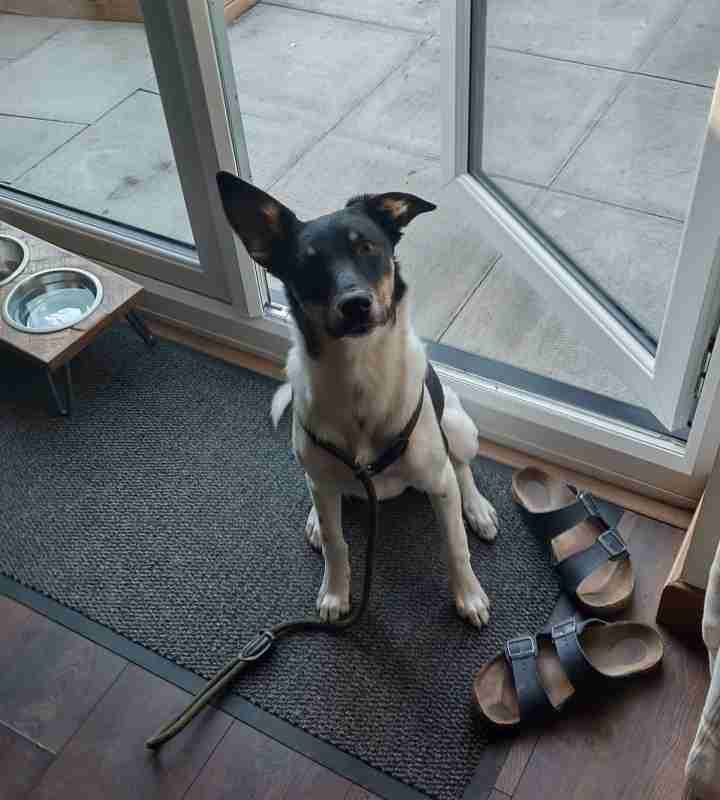 Isari would love an active home with someone who will take her out for runs, have the time at home to mentally stimulate her with games and understand the signs of when she also needs some calm time out.
Currently in living in Nottingham.