Ellie is an 8-10 year old female German Shepherd Dog. She came to us when her owner was struggling to care for her, her exact age is unknown but we do know she had a pup 4 years ago.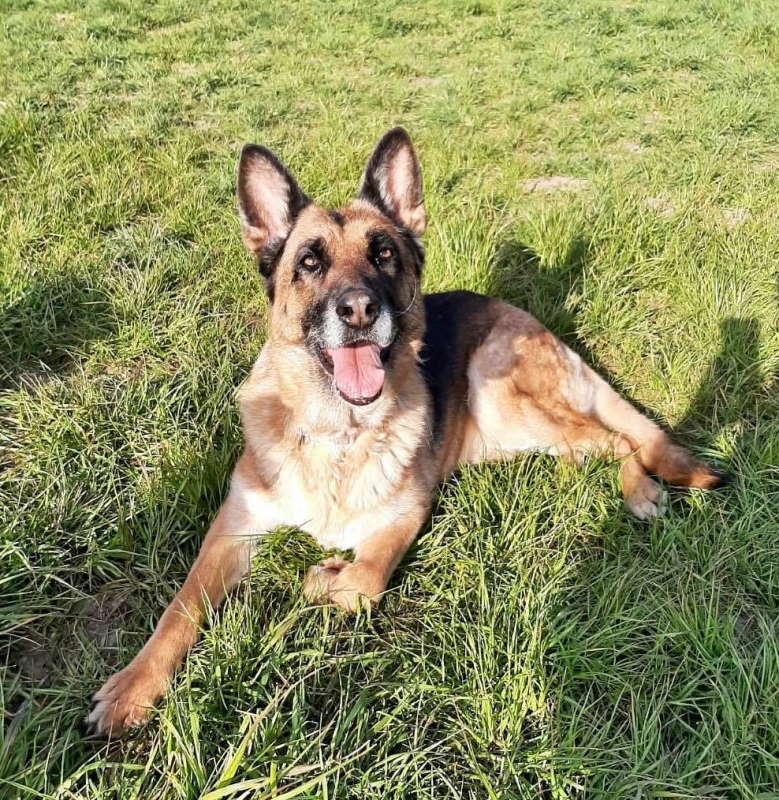 Ellie walks beautifully on the lead and has great recall off the lead, and is house trained, most of the day she spends snoozing on the sofa however she loves her food and walks, and loves to swim and even more She loves cuddles!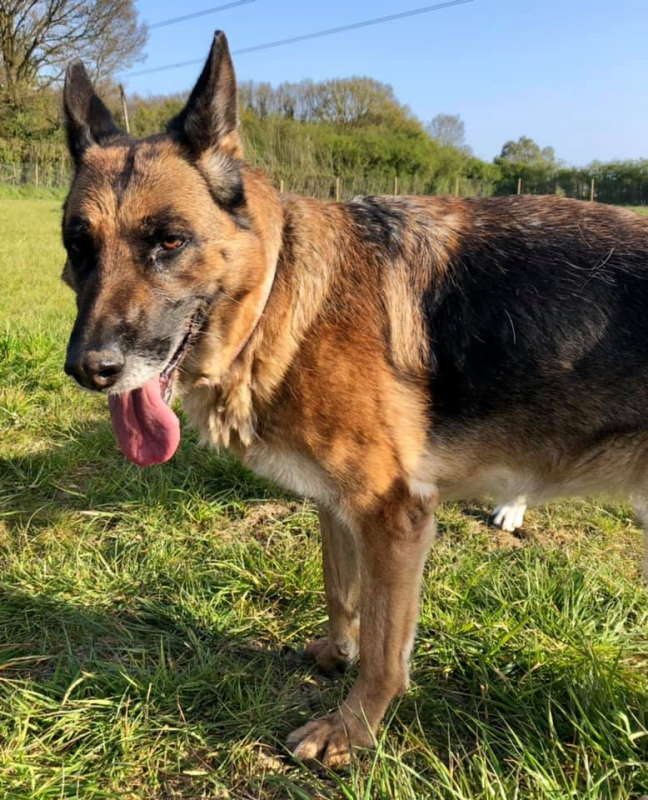 Ellie is very social with everyone, she is a confident girl and doesn't act her age at all, she just loves exploring! Ellie is very calm in the house, excellent manners around food and respectful; she absolutely loves going for walks and playing! She has started to become familiar with fetch, hasn't yet grasped bringing the ball back, however she is very smart and it doesn't take much for her to learn new tricks.
Ellie is happy around other dogs although at her age we would prefer her to be the only dog or have a companion of similar age that doesn't mind life in the slower lane.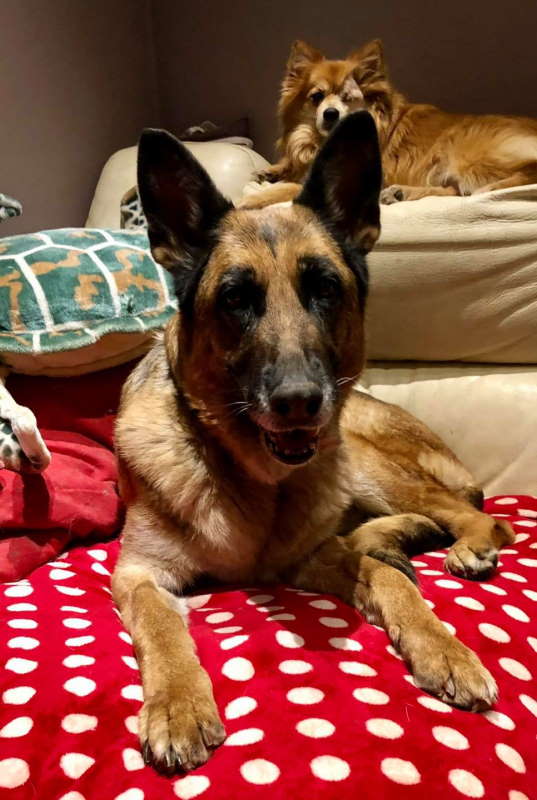 Ellie needs a home with breed experience, she is very typical of the breed in that she loves her humans and is not overly bothered by being in the company of other dogs. She could live with other dogs, but I think She would prefer a home to herself. She is not destructive at all and is quite content being left for short periods. She is a very undemanding and lazy girl in the house.
This lovely girl would make a fantastic addition to any family as she is really laid back and undemanding, but equally a lovely cuddly loyal companion!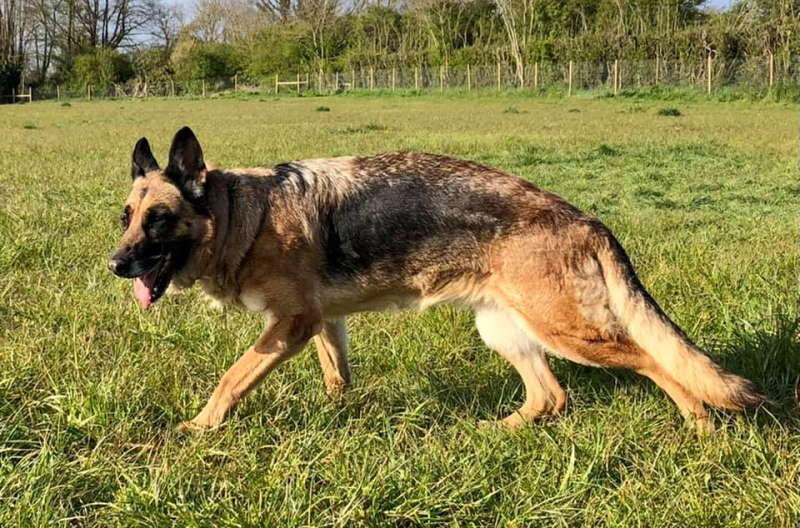 Ellie could live with children that are used to the breed; she is definitely more of a man's dog given the choice but will go to anyone if it means cuddles.
Ellie is spayed, and chipped. She is flea and wormed. Could this gentle girl share your home with you?