Bruno is a 7 year old male Spaniel Cross. He is a rescue from Cyprus who has been in the UK for 2 months. He is currently living in Birmingham and here is a little about him.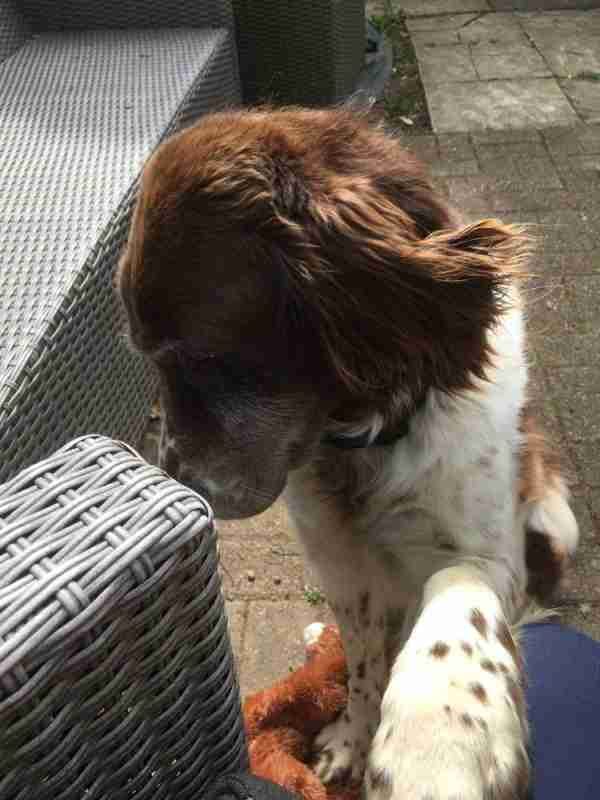 Bruno is a Spaniel cross. He is good on the lead and in the car. He has been good with dogs that he has met when out walking. We do not know how he may be with a cat. Bruno is good around food and is house trained. He sleeps very well at night, has no health issues, has been vet checked since arriving in the UK. He has some separation anxiety and may pace around the room when left home alone.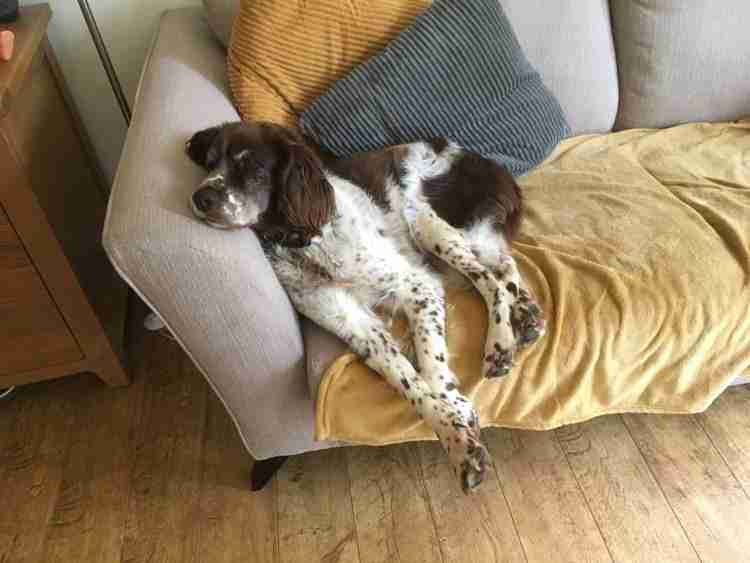 He is very possessive of his current human, perhaps because this is the first time in his life he has been treated kindly. He has been very friendly with everyone he has met.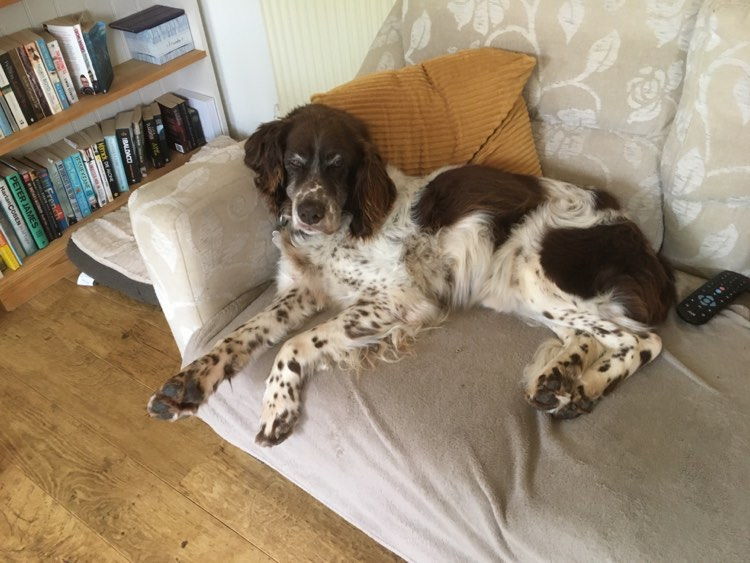 However, he was left home alone with a pet sitter who tried to move him by pushing him from the rear and Bruno did nip him. This has been a 'one off' incident but as there are young children visiting his current home, it is felt that Bruno would be happier in a home where he will not be stressed by children.
He is very happy and chilled when with his current mum and behaves very well. Bruno would be best suited to a home with one person or a couple where he can relax and play in the garden and enjoy his walks and company. He has been vaccinated, neutered and microchipped.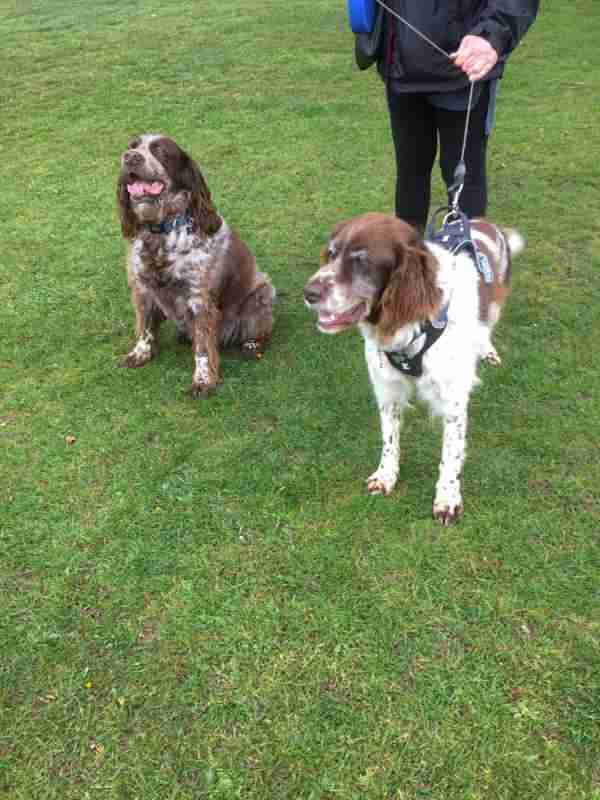 If you might be interested in adopting Bruno and have a secure garden and time to include him in your daily life, please when contacting us please provide a little information as follows:
1. Where in the country you live?
2. A little about your experience with dogs.
3. A brief description of your garden and height of fencing at its lowest point?
4. Details of the other dog or dogs in your home?
5. Any other pets?
6. Age of any children in your home or who may visit?
7. Time Bruno might be left alone each day.
8. Your best contact number so that we can call you.
Minimum adoption donation of £375 applies.
ADOPTION IS SUBJECT TO A SATISFACTORY APPLICATION AND HOME CHECK.
Post adoption support is available from our charity.
Dali Dog Rescue must be informed at any time of a change in circumstances and our dog returned to one of our volunteers where required. Bruno must never be handed over to any UK Rescue or sold or adopted on without our knowledge. We always accept the return of our dogs and will endeavour to rehome them accordingly.