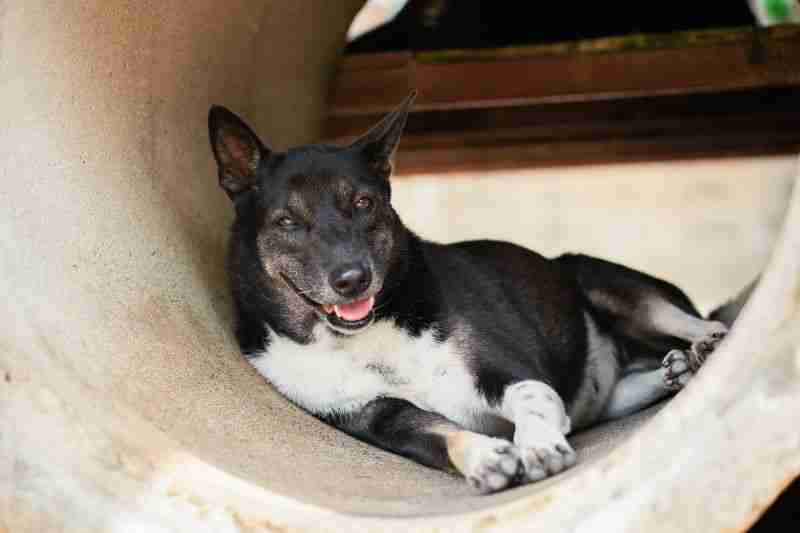 Echellia is a sweet, sensitive and oh so gentle 7 year old female Cross-Breed (estimated DOB 01/10/2013) who was rescued from the streets of Thailand and currently lives at the Soi Dog Foundation shelter in Phuket.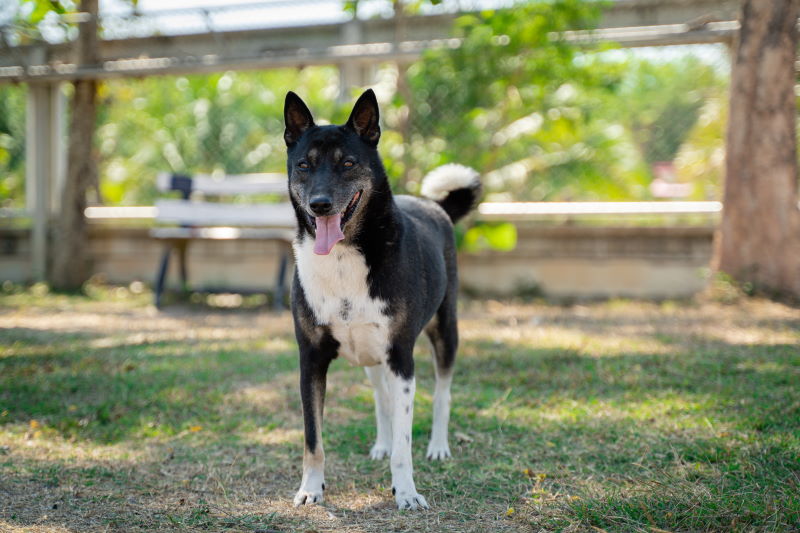 Echellia arrived at the shelter back in October 2016 with six puppies in tow. She'd just given birth in the construction site of a hotel, but the owner didn't want her or her babies around, and the situation quickly became dangerous for them.
Luckily, someone kind found them and alerted Soi Dog. Her puppies went on to find happy homes, and now it's her turn.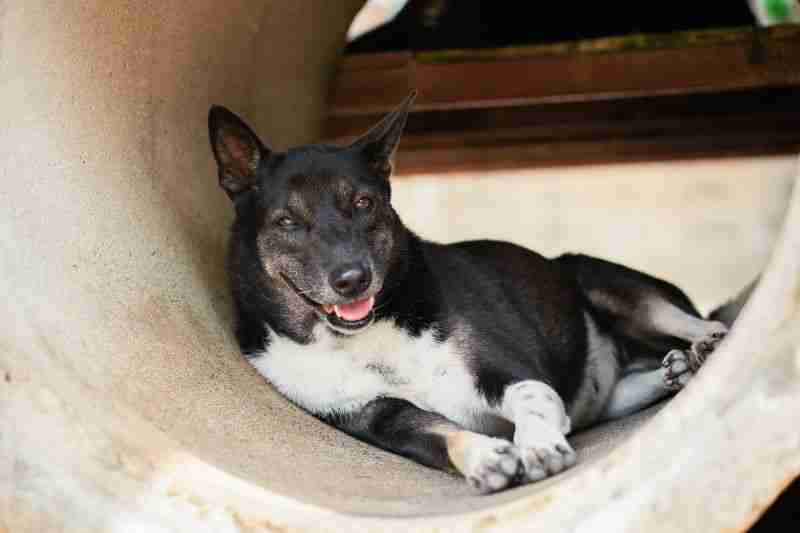 This shy but sweet girl would do best in a calm home – a home that will provide her with the chance to relax and be the best version of herself. She can be unsure when she comes across new people, but with time and nurturing, she'll soon become a loyal and loving companion. She also requires a renal diet to keep her kidneys as healthy as possible.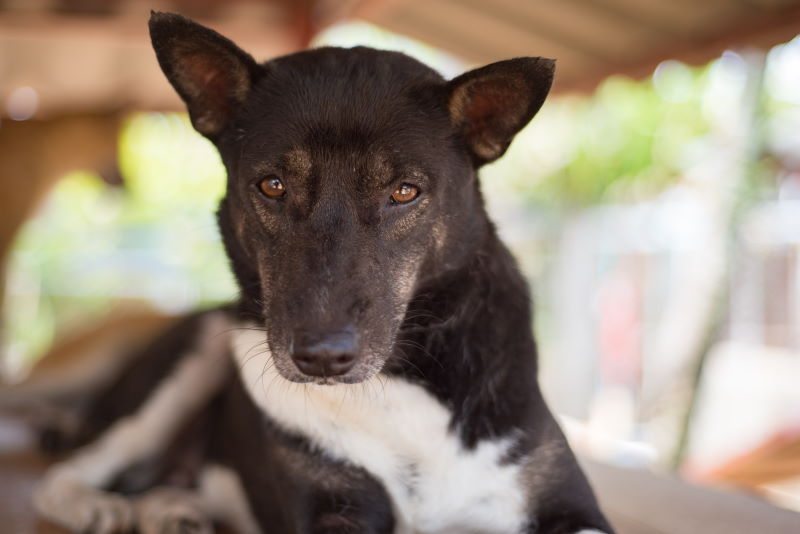 She's survived the streets. She's mothered her young in the toughest of circumstances. And she's endured the hustle and bustle of an animal shelter for over four years.
We think it's time Echellia put her paws up and got the chance to truly enjoy life, don't you?