Harriet is a medium sized 7 year old female Collie type cross. Her passport declares her to be around seven years old but we think she may be younger but her obesity issue has aged her movement prematurely.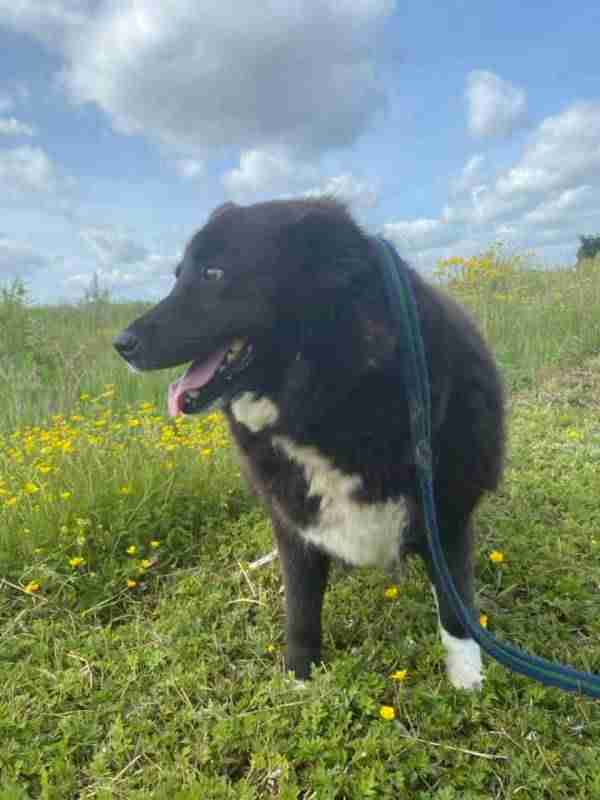 Harriet was rescued from a public shelter in Romania where it would appear she had gotten everyone's share of food because she was huuuuuge! It is imperative that whoever takes on this delightful girl is immune to her pleading eyes because this girl is on a diet which needs to be committed to when she leaves our care.
Harriet is a cheeky, affectionate, comical girl who could charm any bird out of any tree. She gets on well with other dogs and enjoys the company of adults and children alike. At the moment she struggles to do ten minutes of exercise so this will need to be built up gradually until the athlete within is uncovered!
Joking aside Harriets life will be vastly improved by quite dramatic amount of weight loss and this is one of our main concerns when entrusting her to someone else's care. Harriet fostered Norwich Norfolk.
All dogs are vaccinated, microchipped and neutered (unless the dog is too young to be neutered). If you are interested please message or call between 9am to 5pm Mon – Fri 9am to 4pm Sat.