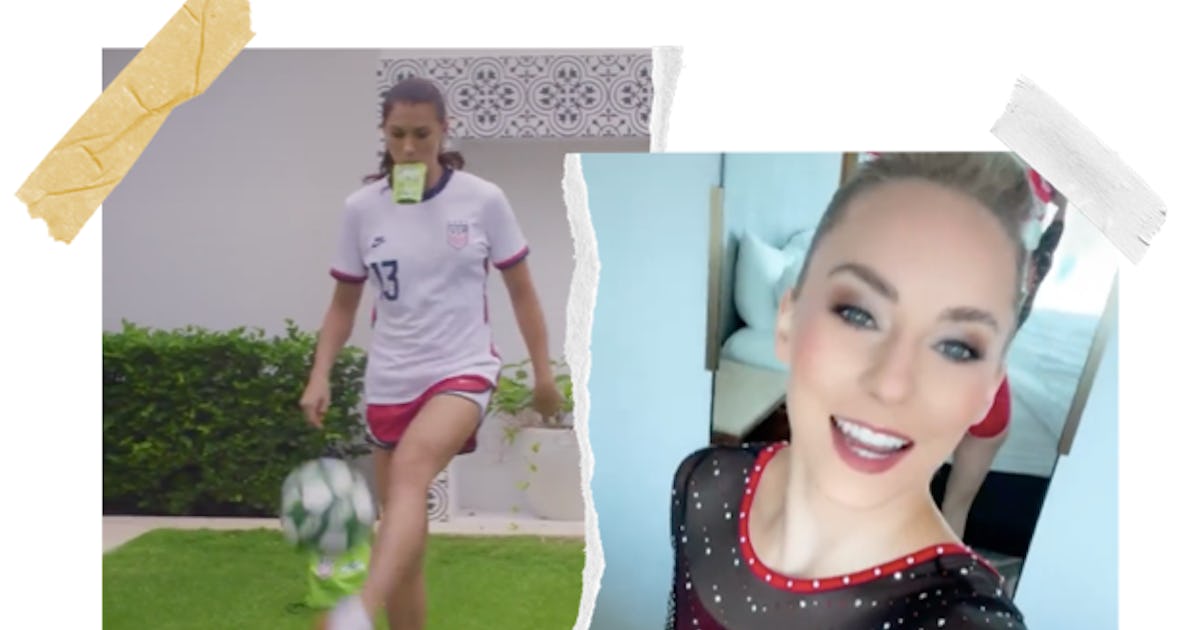 It might be 2021, but the Tokyo Olympics that were supposed to be in 2020 are about to begin. From July 23 through Aug. 8, some of the top athletes in the world will compete for about 5,000 medals across 33 sports. If you're looking to get hyped about the games, finding Olympic athletes to follow on TikTok can help pump you up.
Even if you're not generally into sportsball, the Olympics often has a kind of irresistible allure. Some of that comes from the fact that the games only happen every four years (plus, it's been five years now, because of the pandemic). Another pull of the summer Olympics is just how many different sports it offers. The 2021 Olympics are going to feature everything from the classics — think swimming, gymnastics, and tennis — and some newbies, like surfing, skateboarding, and karate.
As thousands of athletes head out to Japan to compete, you can grab yourself a part of the action on TikTok. Whether you're wondering why Olympic divers don't get dizzy while they're flipping over and over in the air, or want to know what TikTok-viral dance moves Olympians are obsessed with, these seven Olympic athlete TikTok accounts will have something for you.