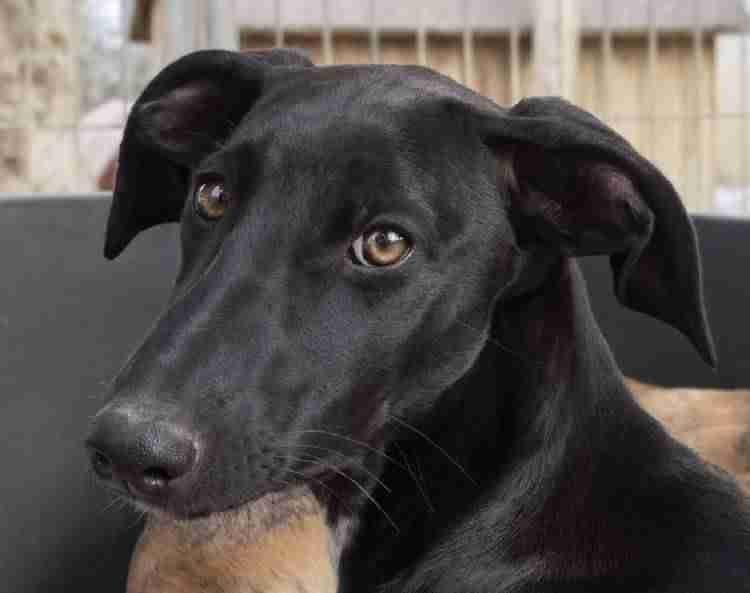 Lotus is a 7 month old female Spanish Greyhound. Sweet and gentle Lotus is a puppy Spanish Greyhound called a Galgo and she has a soft, smooth, black coat and tiny white blaze.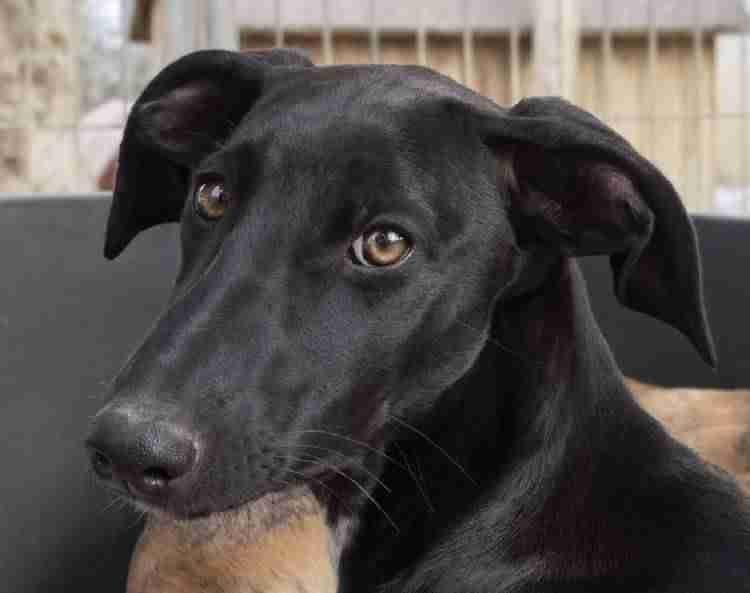 She came to the rescue with her sister Mini, who is not as confident and outgoing as Lotus and for that reason we want them to be homed together as they live well together.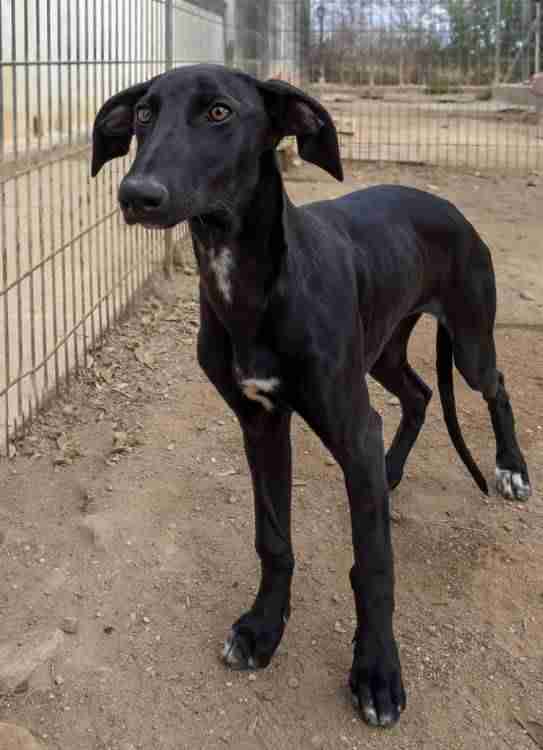 Our gorgeous girl Lotus, beautiful girl inside and out, was found abandoned in the dry river bed in a local town. Lotus loves to play and have cuddles, she enjoys sitting on your lap and is very comfortable around people. No food guarding or aggression shown, lovely, gentle, happy puppy. We would need to home Lotus and Mini together.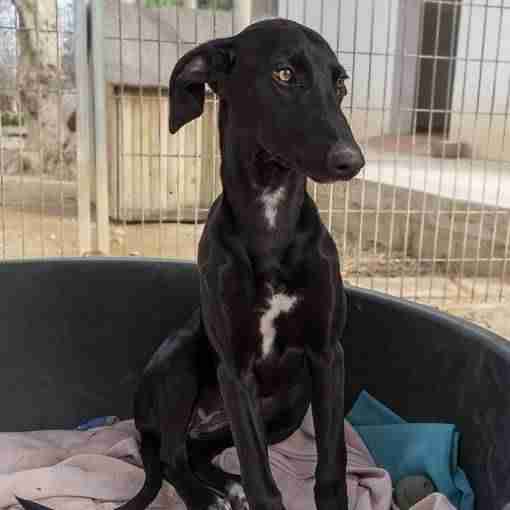 Foster Report: Lovely girls. Both depend on each other and Mini is always in Lotus' shadow. They come to you fast for treats and cuddles.
Current location is in a foster home in Spain Can travel to UK in June.
Adoption Fee : £395 – to be paid direct to the Spanish rescue to cover new, excessive, extra EU travel costs, via UK bank account