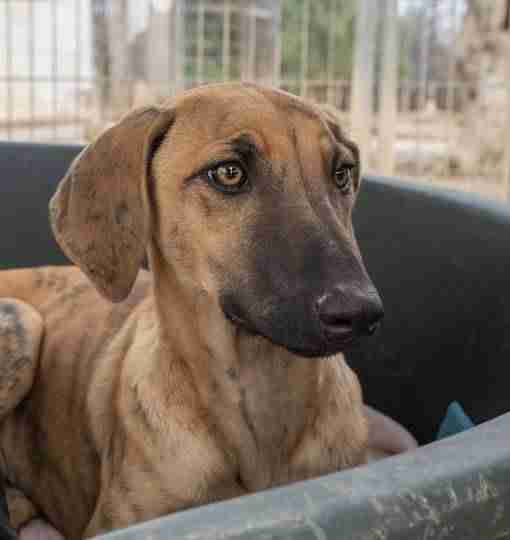 Mini is 7 month old female Spanish Greyhound. Gorgeous puppy Mini is a Spanish Greyhound called a Galgo and she has a smooth, short, fawn dappled coat. Stunning girl Mini what a gorgeous puppy she is.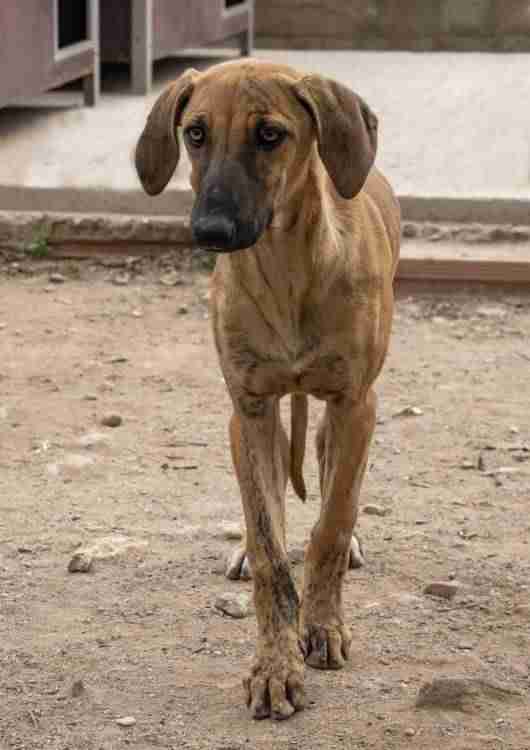 Poor Mini is very timid, but she is more confident when she is with her sister Lotus and for that reason we are homing them together.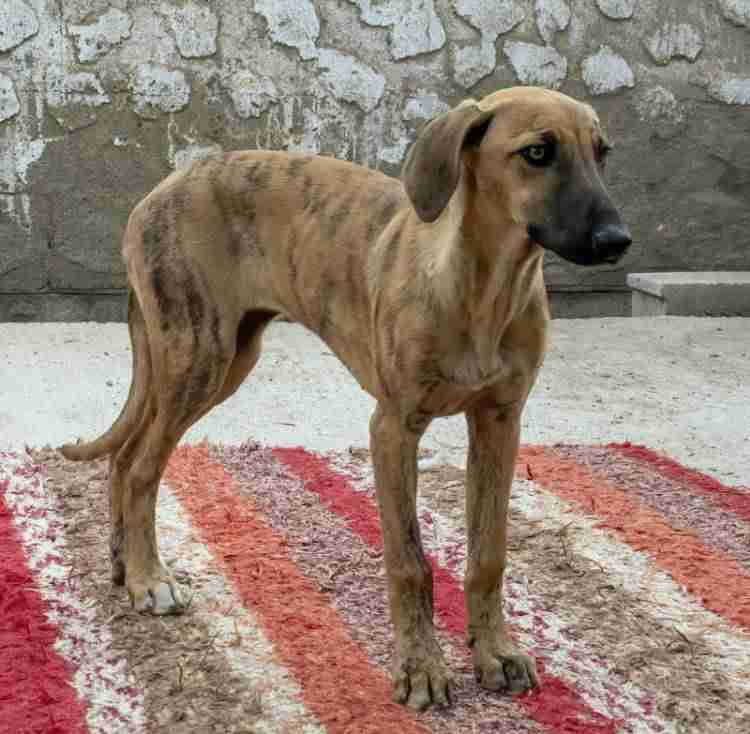 These poor babies were found in a dry river bed in a local town, we have no idea how long they had been there, their 3 brothers were with them. Mini just needs time to gain confidence in new surroundings and to be able to trust people, this is something we are working on. We need her to be homed with Lotus, as we think this would certainly benefit her confidence.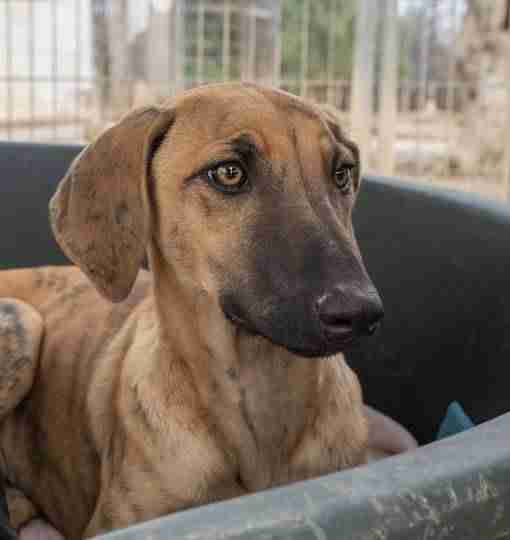 Young Mini has started lead training and she is doing very well, she looks forward to going out walks now. Once the trust is there, she will be a very loyal faithful girl. We need a quiet home for the girls, where she can feel relaxed, happy and safe.
Foster Report: Pair of really nice girls, they play so daintily and gentle and they come first time called for food. Mini is the timid one and she is getting better at meeting strangers.
Current location is in Spain can travel to the UK in June with her sister Lotus
Adoption Fee : £395 – to be paid direct to the Spanish rescue to cover new, excessive, extra EU travel costs, via UK bank account