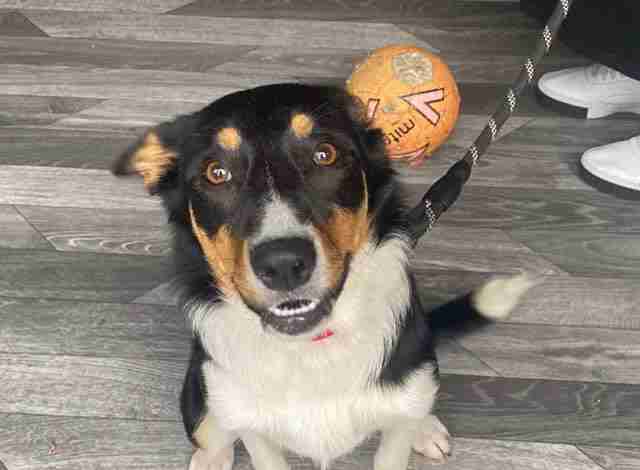 Daisy is a 7 month old female Border Collie who has just arrived with us as an owner surrender. Daisy was at risk of being PTS and the owners were keen to avoid this so sought rescue help. We were happy to help and are pleased they looked for alternative options – please no negative comments as the family did the right thing.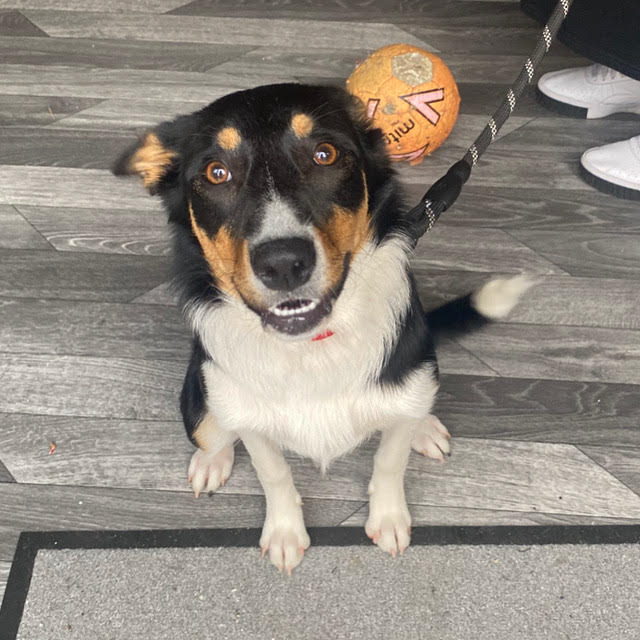 Daisy is currently being assessed but will be looking for a foster home, ideally with previous Collie experience. Daisy will also need ongoing training suitable for her age and breed and any foster home must be committed to undertaking such training with her. All signs so far indicate that she is a clever girl who is keen to please and enjoys learning. Daisy will need a home with no children.
Please contact us if you think you can help Daisy by offering a suitable placement. Daisy is currently in the Essex area but can be placed anywhere in the UK for the right foster home as these early months of her life are critical to her upbringing and how she will develop as a dog. We need to make sure she is shown the correct guidance and learns how to be a well balanced, confident dog. We only allow positive reward based training with any Last Hope dog.
Daisy is extremely high energy, as Border Collies generally tend to be, so she will require a lot of mental stimulation. She has already demonstrated her eagerness to learn and we are sure that with the right foster care, she will excel in her puppy training.