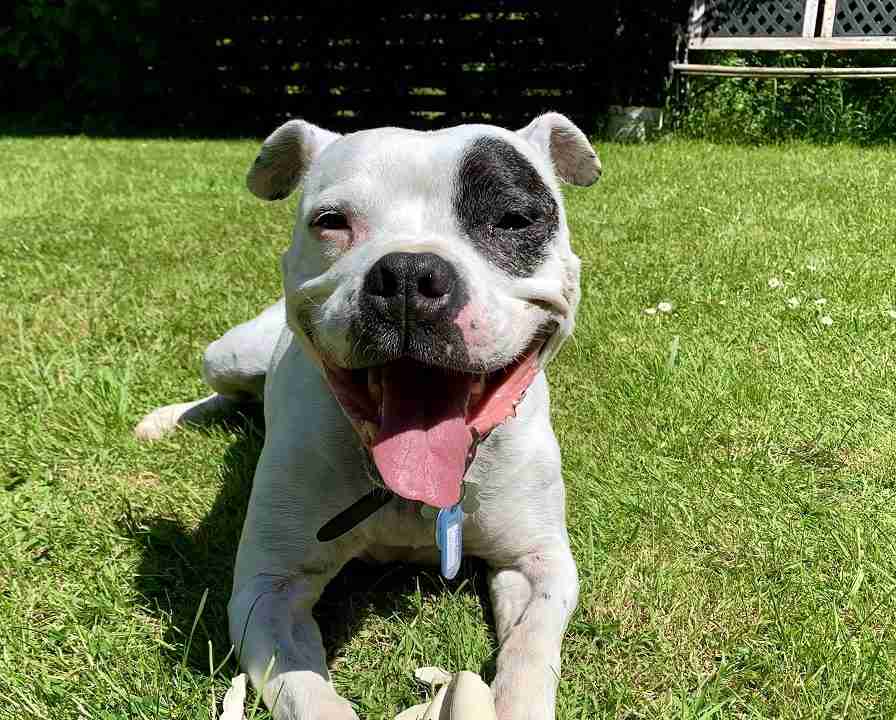 Molly is a 6 year old female Staffordshire Bull Terrier. She is a gorgeous black and white Staffordshire Bull Terrier girl of classic build. She is a nice calm girl and likes people and children, but she is nervous of meeting other dogs on her walks, which she loves. She likes going out in the car.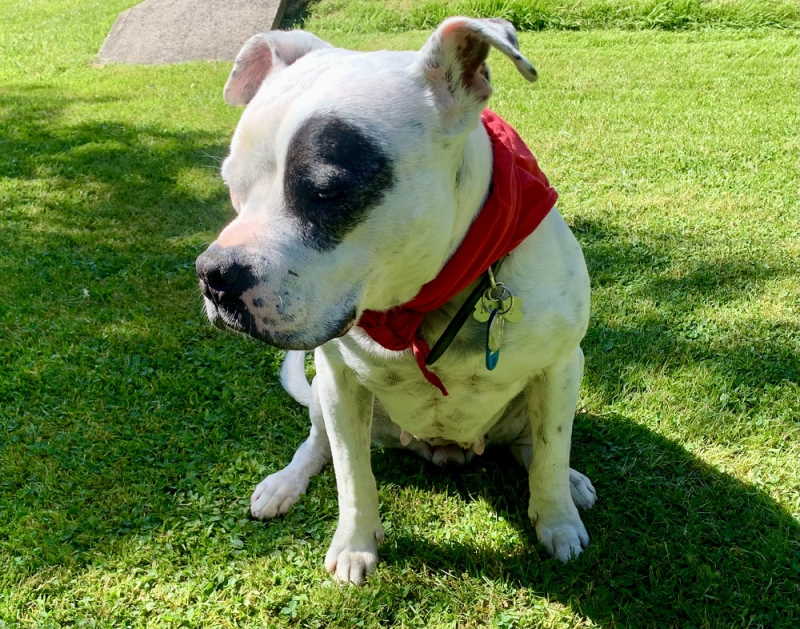 We are looking for a calm home with no other pets, she is not fond of cats. Any children in the home should be over 10 years. She is calm, travels well, affectionate, easy to handle. Loves human company so somebody who is home a lot would be best. She walks ok on the lead. She is house trained and really well behaved.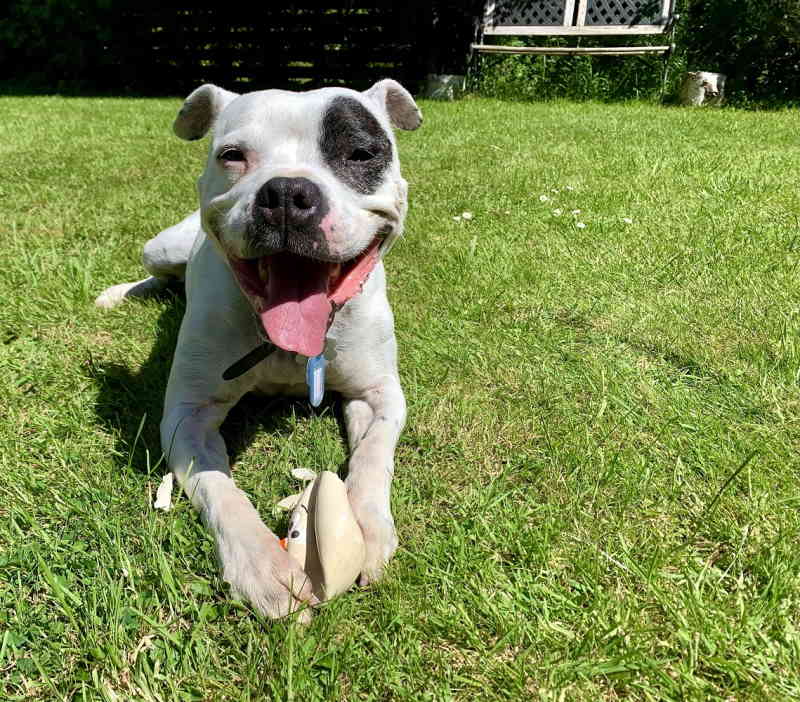 Foster Report : We've had Molly for about a week now and she has settled in well and easily.
She is very quiet and only barks when there is someone at the front door (good guard dog) or when she is outside in the back garden and wants to come back in.
She is a smaller sized dog so is easy to handle and walks well on her lead. She gets in and out of the car easily and travels well in the back of the car and is happy there. She has started to eat more of her food (twice a day) and looks a lot healthier that when she first came to us.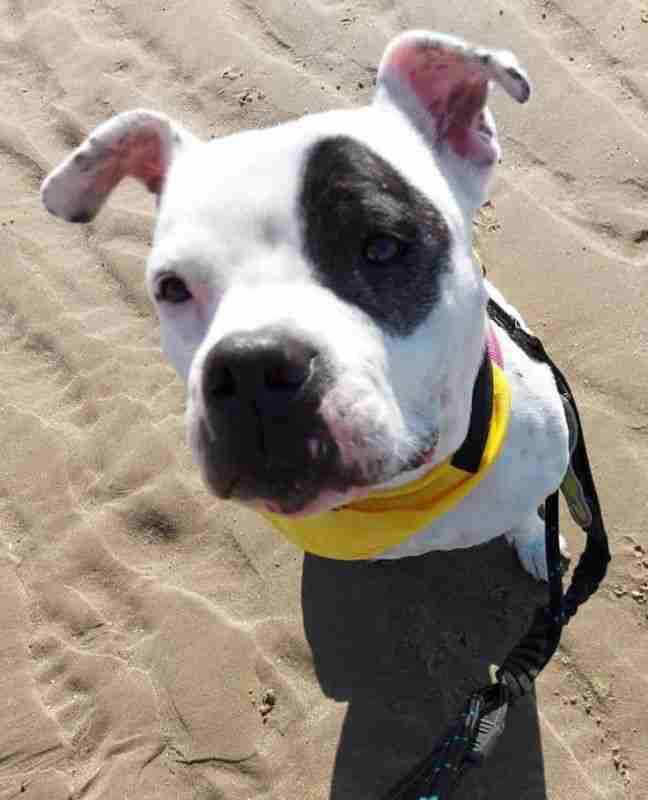 We have noticed that she tends to get a little nervous around other dogs (when out for a walk in the park) and will only to defend herself if they get too close. She would probably be best in a house where she is the only dog. She doesn't like being locked up in her crate and won't sleep in it at night. However she will go in and out of it for a nap during the day with the door open.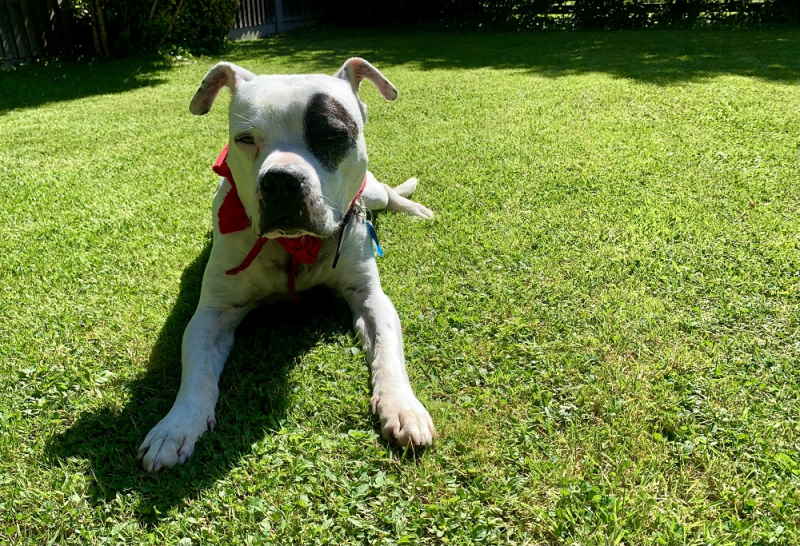 Current location is in a foster home in Solihull, West Midlands.
Adoption Fee: £195