Tessa is a 6 year old female Jack Russell Terrier in need of a committed and experienced home who is willing to work with a behaviourist if necessary. Tessa is not suitable to live with children as she has no experience of them. She appears to ignore the cats in her foster home. She has lived with another dog but it must be the right temperament.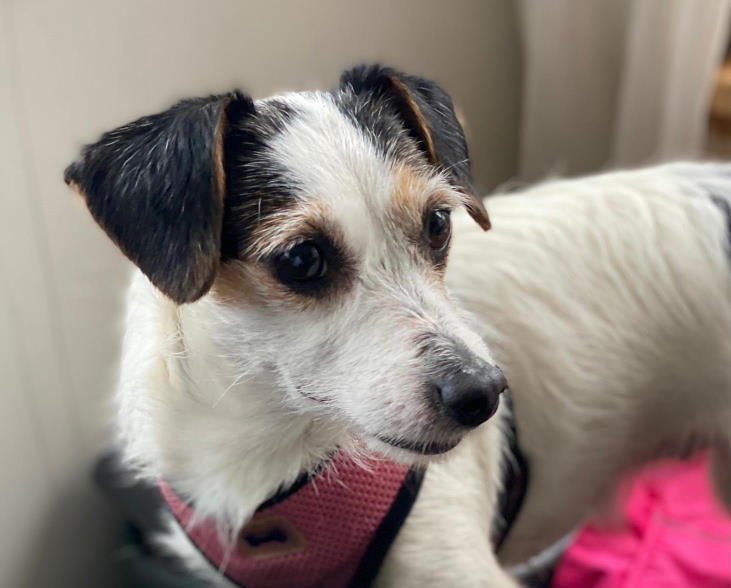 She is a Terrier, she has shown aggressive behaviour towards other dogs around food. There maybe other triggers. She is also wary and reactive to visitors.
Please do not apply for Tessa if you are not willing to work on these issues, possibly with a behaviourist.
Having said the above, Tessa is a loyal and lovely companion for the right home.