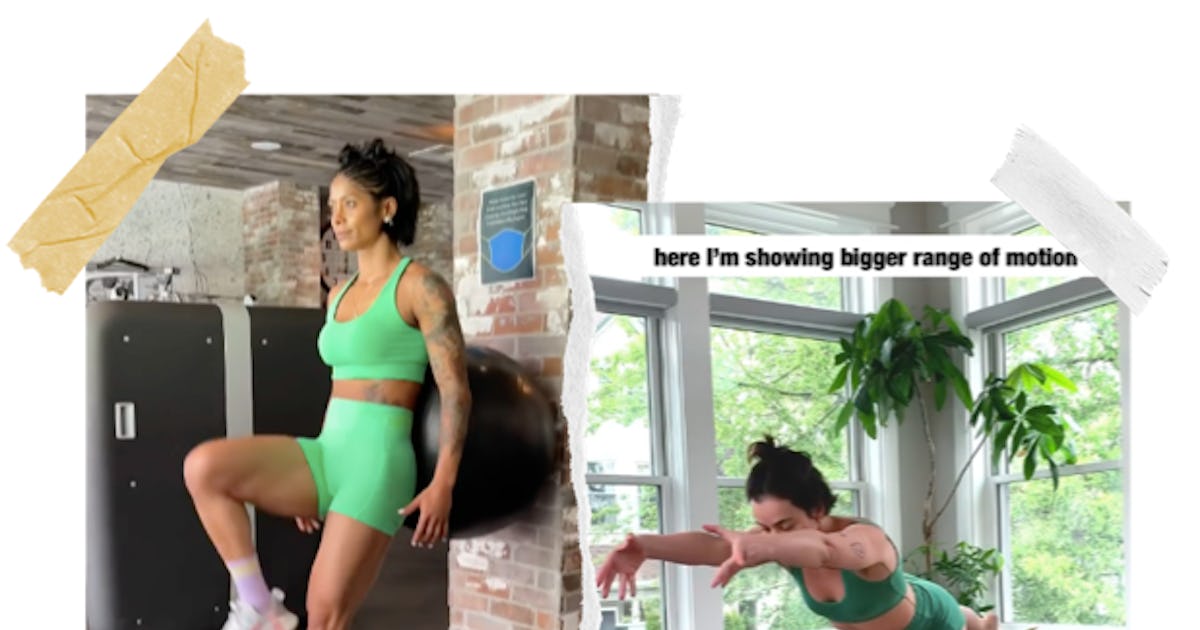 This new mom and fitness influencer has an impressive YouTube following — 1.54 million subscribers — who look to her for fast and effective HIIT and muscle-targeting workouts. Her reps are typically 30 seconds on, 15 seconds off, and they're simple, low-impact moves that beginners can get a handle on. Dolke's YouTube playlists embody Yoga With Adriene energy in that they're categorized according to different moods and intentions, like workouts for beginners, to booty-focused workouts, to targeted approaches. There's an impressive range of workouts available for free on her YouTube channel, as well as on her free Pink Dragon app.
Try This Workout In The AM: This booty toning video is low impact, high burn. You won't have to jump all over the place first thing in the morning, but you will feel it in your glutes.
Try This At Lunch: Unwind with this relaxing yoga series.
Try This At Night: If you've been sitting all day, get moving with this 12-minute full-body workout for beginners.
Their Catchphrases: "Feel confident in your body and mind."
Music: Energetic, but subtle background beats.
Overall Vibe: Focused, strong.