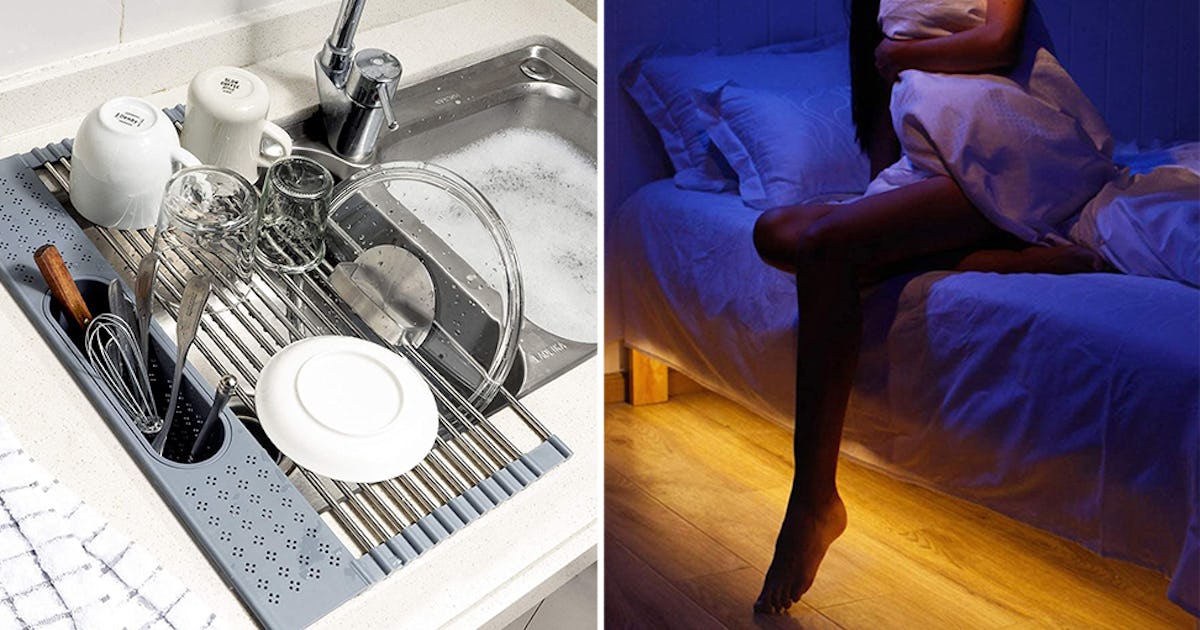 If you spend all your time watching HGTV — or even if you don't — there's a good chance you spend a little time now and then dreaming of a home remodel. Of course, a little online window shopping can dash that dream pretty darn fast once you see the hefty price tag that comes with home upgrades. Here's a hot tip, though: Amazon is packed with inexpensive things for your home, and all it takes is a little digging (or, um, clicking) to find the best of the best.
Since time is at a premium, I've curated a list that lets you short-cut your way to a place that feels totally revamped. This roundup includes everything from a faucet with a built-in Brita filter to a sleek towel rack with a built-in storage shelf to a set of brightly colored ceramic vases that'll tie a room together. (Honestly, sometimes all it takes is a simple decorative piece to make a space feel design-y and well-thought-out.)
In case it's not obvious, there are finds for every room in your home, so you can zero in on products that'll help spruce up whatever not-so-spiffy space is on your mind. So if you're ready for a home makeover (without the bother of a camera team), stick around and check out these affordable Amazon treasures.