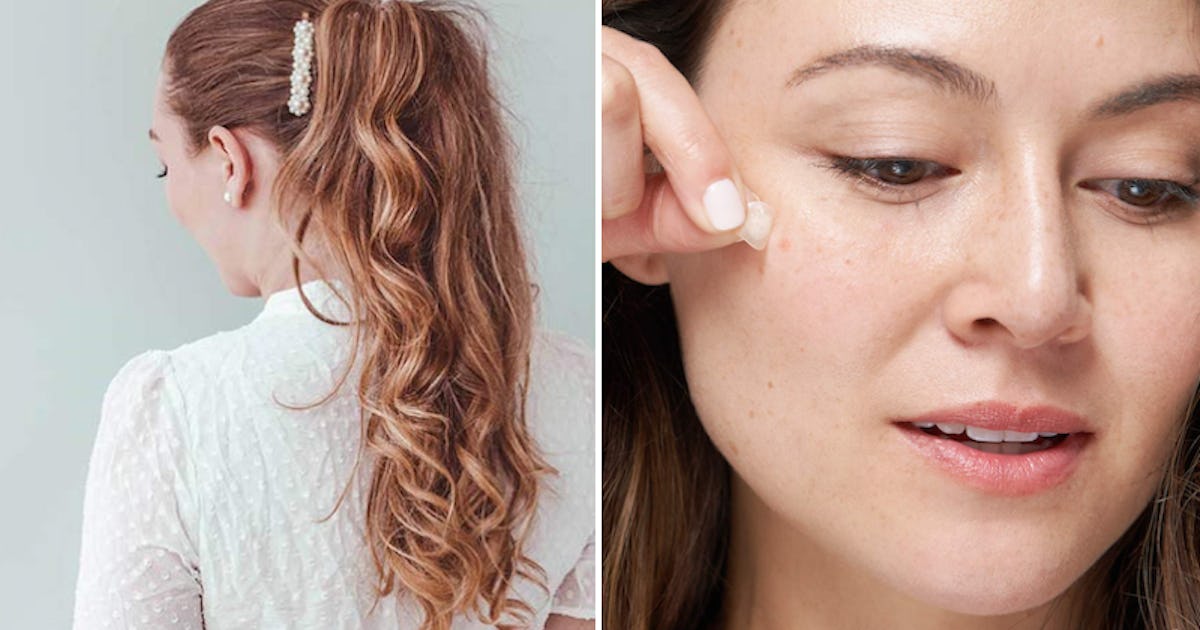 Investing in a few affordable products can make a world of difference when you're trying to look put-together from day to day — that is, if you know which items are actually worth the hype. When it comes to budget-friendly items, Amazon is a great place to turn. From accessories to beauty tools, the online retailer is home to tons of cheap products to help you look and feel your best with minimal effort.
There are so many easy ways to put your best foot forward and add fun touches to your everyday look. Stay on-trend and instantly elevate any outfit by adding a funky hair clip, chic piece of jewelry, or stylish pair of sunglasses. While we're on the topic of outfits, keeping a fabric shaver, lint roller, and handheld steamer on hand is a simple way to keep your clothes looking as good as new. Don't forget about your shoes and jewelry, too — accessory cleaning kits can help bring your favorites back to life.
If you could use some more pampering to your routine, you'll find plenty of products to try at home. Consider treating yourself to a nourishing foot mask, long-lasting manicure, deep-conditioning treatment, root touch-up, or voluminous blowout. Or, level up your skincare game with an exfoliator, soothing ice roller, pack of pimple-clearing patches, and more. Looking to refresh your makeup collection? Try a fan-favorite volume-building mascara, a two-in-one pen that help you draw perfect winged eyeliner, highlighter lotion for a dewy glow, or a set of applicator sponges for easy blending.
And, this is just the tip of the awesome-product iceberg. Keep reading for the full list of cheap things that make you look better with very little effort.