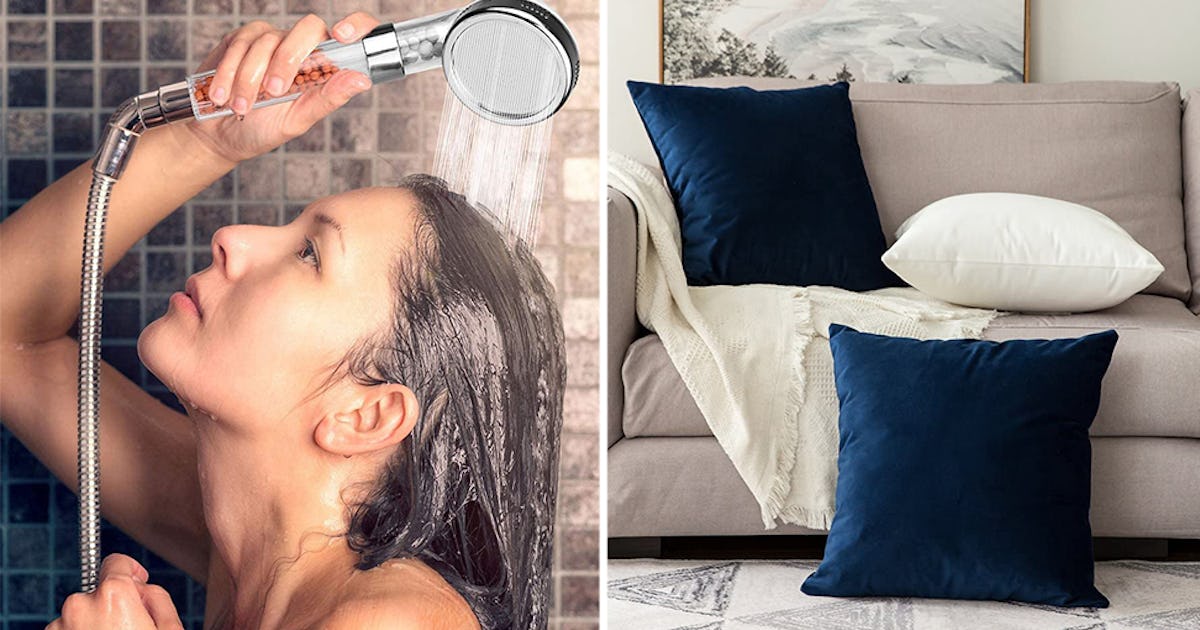 When you think of the word "bougie," what comes to mind? Is it staying in a five-star hotel? Or popping open a bottle of fine champagne? While highly enjoyable, these activities aren't always an option when you're trying to save money, but that doesn't mean you have to give up the finer things in life. In fact, there are tons of bougie things that are really cheap on Amazon, and they're sure to add a touch of luxury to your daily routine.
On this list, you'll find several products that will take your beauty regimen to the next level, like collagen-boosting gel eye masks infused with real 24-karat gold to soothe and hydrate the areas under your eyes. You'll also find a skin-brightening facial serum formulated with Vitamin C and hyaluronic acid for a glowing complexion that won't break the bank.
To bring an upscale feel to your living space, try these velvet throw pillow covers that come in an array of gorgeous colors, or — to switch up the appearance of your floors — these inexpensive stick-on tile decals will do the trick. Moving to the bedroom, a night light made from Himalayan salt crystals will create a calming ambiance. Below, I've gathered plenty of items that are perfect for treating yourself, while still coming in under budget. So go ahead and wear your bougie-ness like a badge of honor — you've earned it.