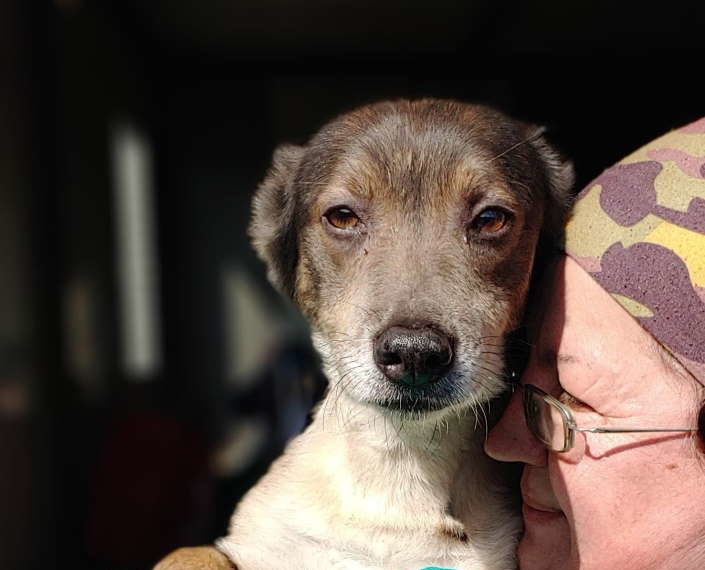 Angie is 5 years old female Cross-Breed and a very nervous girl. She is happy, playful, affectionate & love indoors. When out Angie's fears get the better of her and she can become reactive to other dogs passing by. A lot of this is nervous aggression. Since being with her foster she has calmed down but walks are still a work in progress. Certain dogs she constantly takes a dislike to.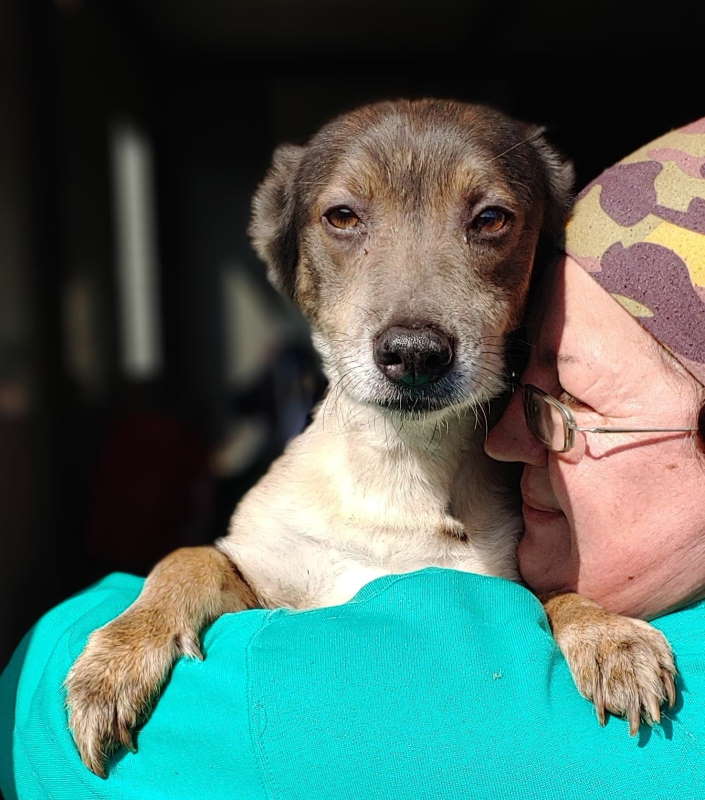 Angie's foster says: When I first met her she was aggressive towards me out of fear, but once we were home and on our own, she became subservient, even scared and timid. Angie met my dogs without incident, although she does try for top dog slot occasionally. She would suit being the only dog in a household where she will have all the attention.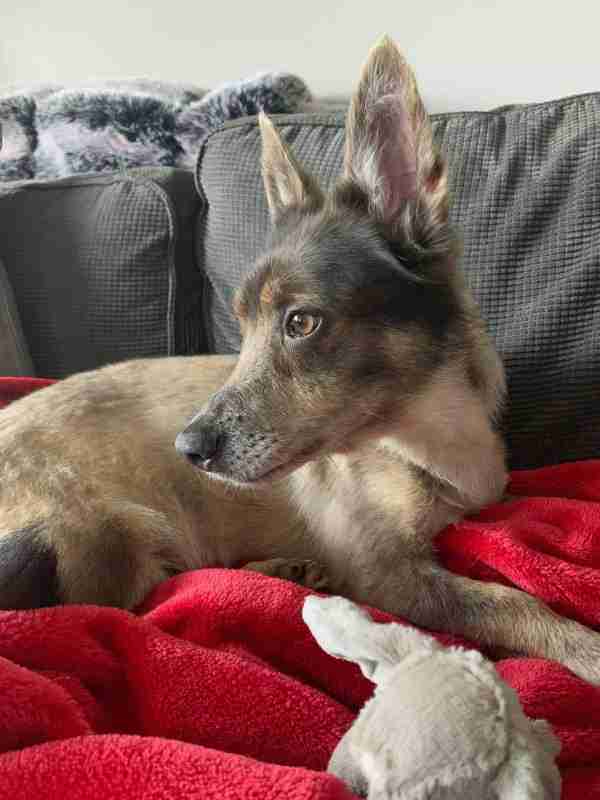 Unfortunately her fears get the better of her and she has to loudly announce the approach of anything, person, dog, horse, cow. Once in this state she is quick to calm when it has gone by, but if we stay in the vicinity she is harder to distract.
She is lively, friendly (to me) and intelligent, quickly learning to sit and not snatch at treats. She will make a wonderful pet once she realises that the world is not out to get her.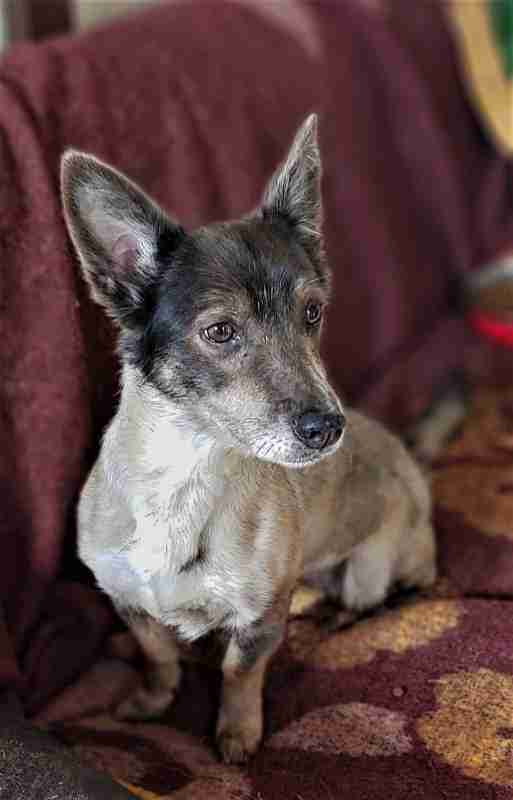 Angie needs an adult only, quiet home. Someone with experience of nervous dogs and with enough time and patience to continue working with her. Behind the fear is a sweet and affectionate girl.
Currently in foster in Southampton