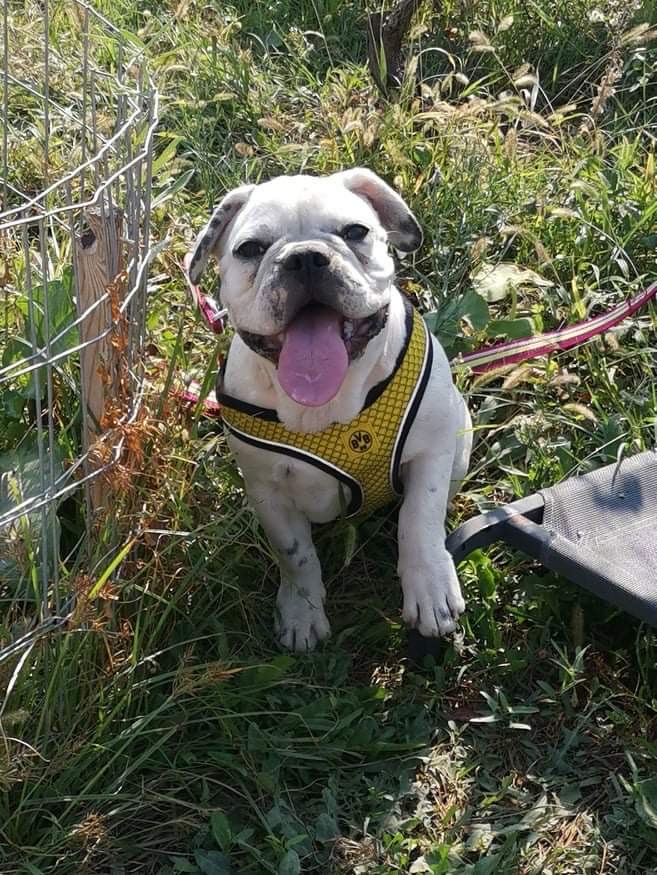 Any Frenchy lovers out there? Please meet this little beauty Fabio, a 5 month old male French Bulldog and only known life on a chain. Now safe in our shelter in Greece thanks to Anna. I'm desperate to get this baby into a home.
French Bulldog isn't for everyone there is some extra care that he will need to receive. He will need daily facial care with the folds and nose being cleaned daily. Sometimes they need their bum wiping after going to the toilet too as the way their body is, it is impossible for them to clean themselves. Also the tail pocket will need cleaning.
If you think you can handle this extra care then please apply.
French Bulldogs are a lovely breed but are renowned for being very stubborn. House training can be hit and miss with these little fellas and they fart a lot lol ? ( i have one myself). He deserves a life of a happy home just as much as any dog. He will need puppy training as he has missed out on a lot from being only on a chain.
Could live with dogs and children. Not cat tested. Experience with the breed is preferred. Must insure as these dogs can have high vet bills when things go wrong.
Home check and adoption fee will apply.
Full RBU provided.