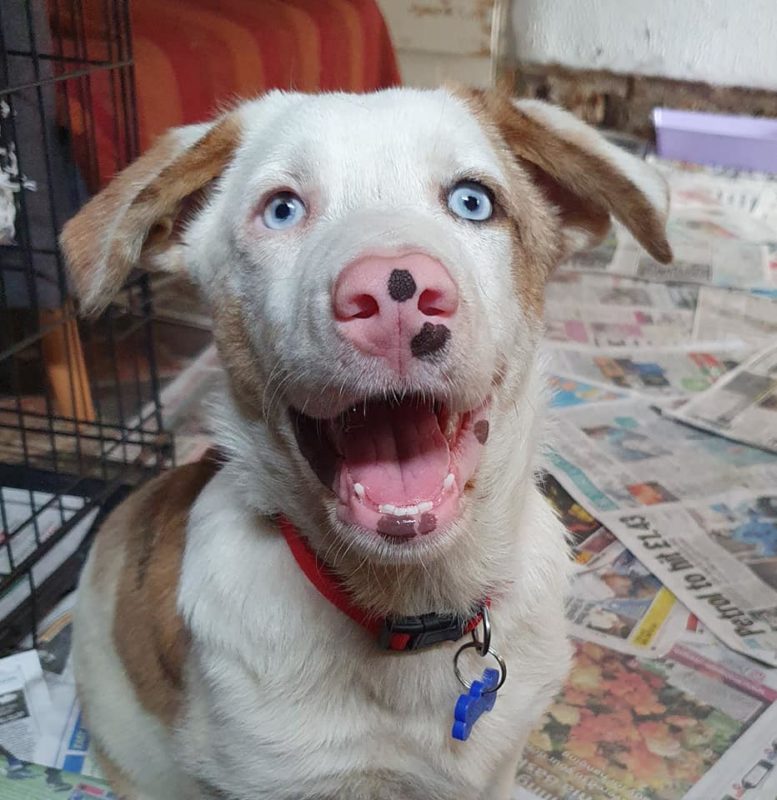 Salvador is a 5 month old male Cross-Breed who is DEAF. He will be a short medium build dog. Salvador has been hand reared and was found on the streets of Romania originally. He is a super confident boy and is not a typical 'Rommie' however traits may show as he matures.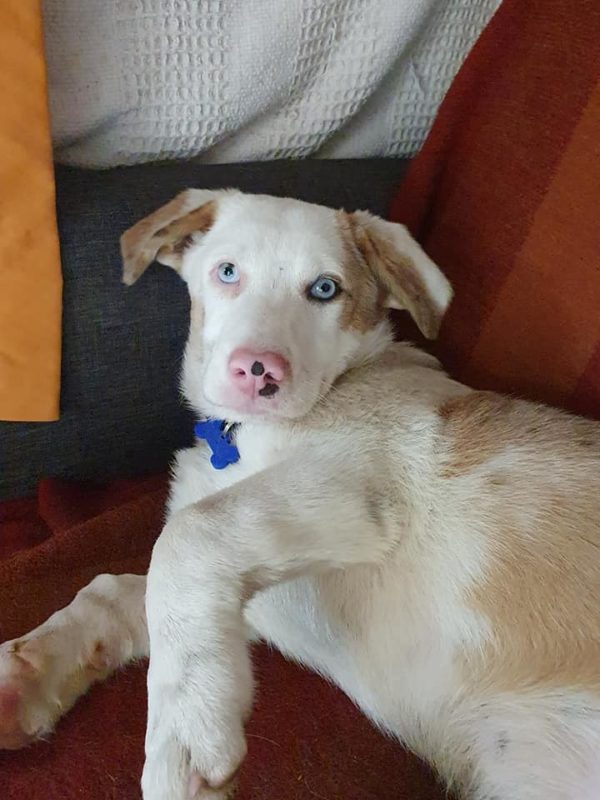 Salvador loves people!! He is great with other dogs on walks and has previously lived with cats. We can not rehome Salvador to families with kids/visiting kids under 12 years of age. Salvador is perfect in every way apart from suffering with separation anxiety.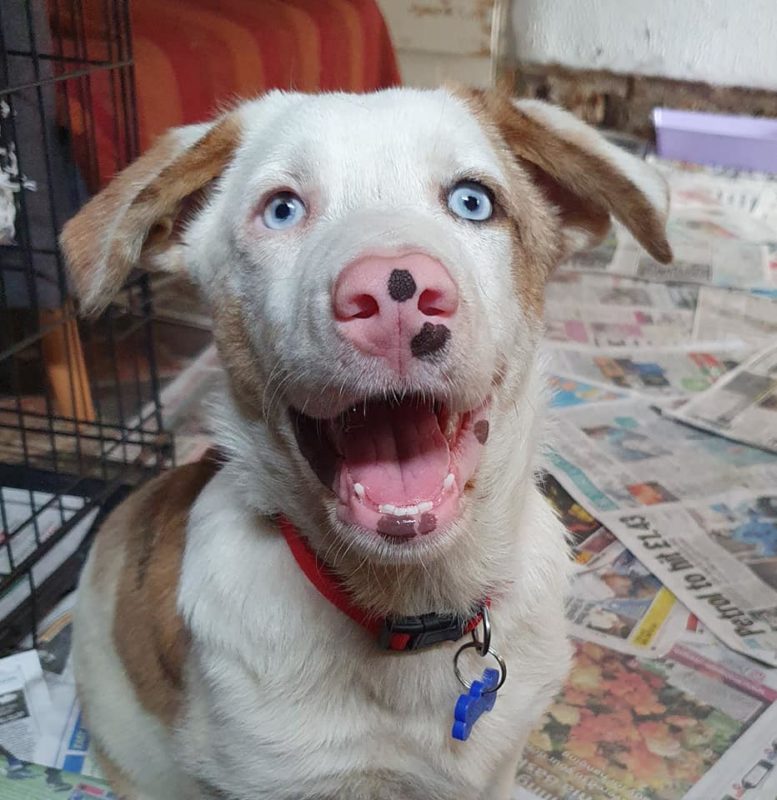 This is improving with training from his foster carer but a new owner will need to be around for Salvador and continue this training with him.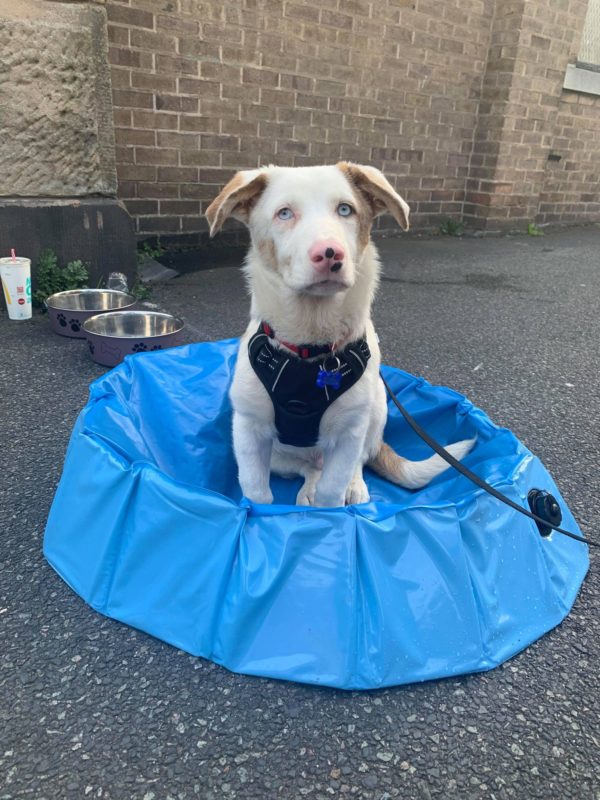 We are not insisting on previous deaf dog experience but what we are very keen to find is someone with a keen interest in reward based dog training as this is key to helping Salvador grow up to be a good boy and so that he can get the most out of life as a deaf doggo!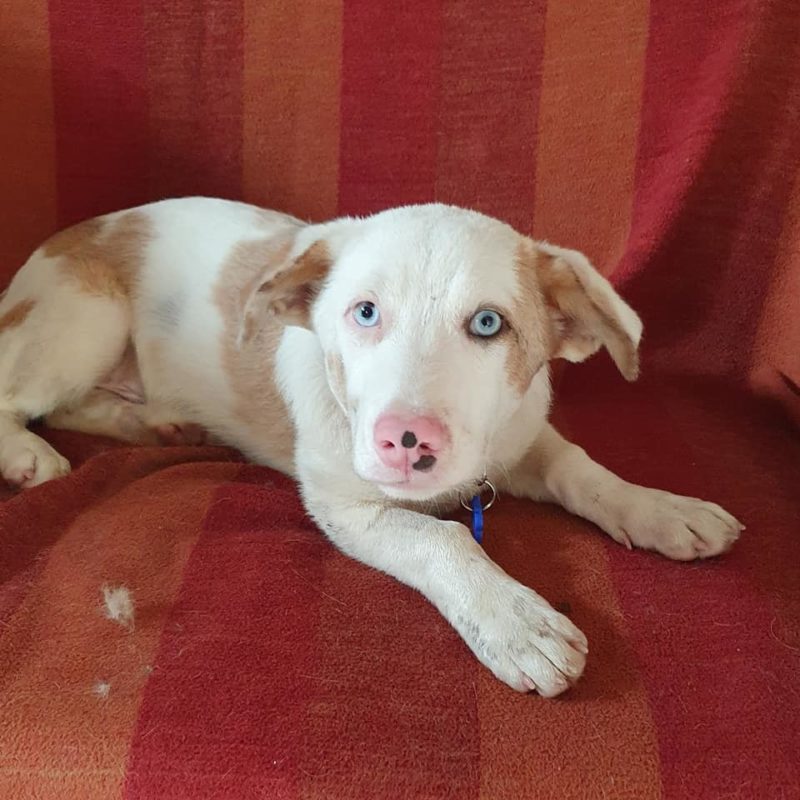 Salvador is in foster in Wavertree, Liverpool. We will only home in the Merseyside or very near surrounding area of north west.
For any adoption enquiries please complete our on-line application form. Please answer ALL questions as descriptively as possible including your experience and commitment with dog training in the 'which animal are you interested in section'.