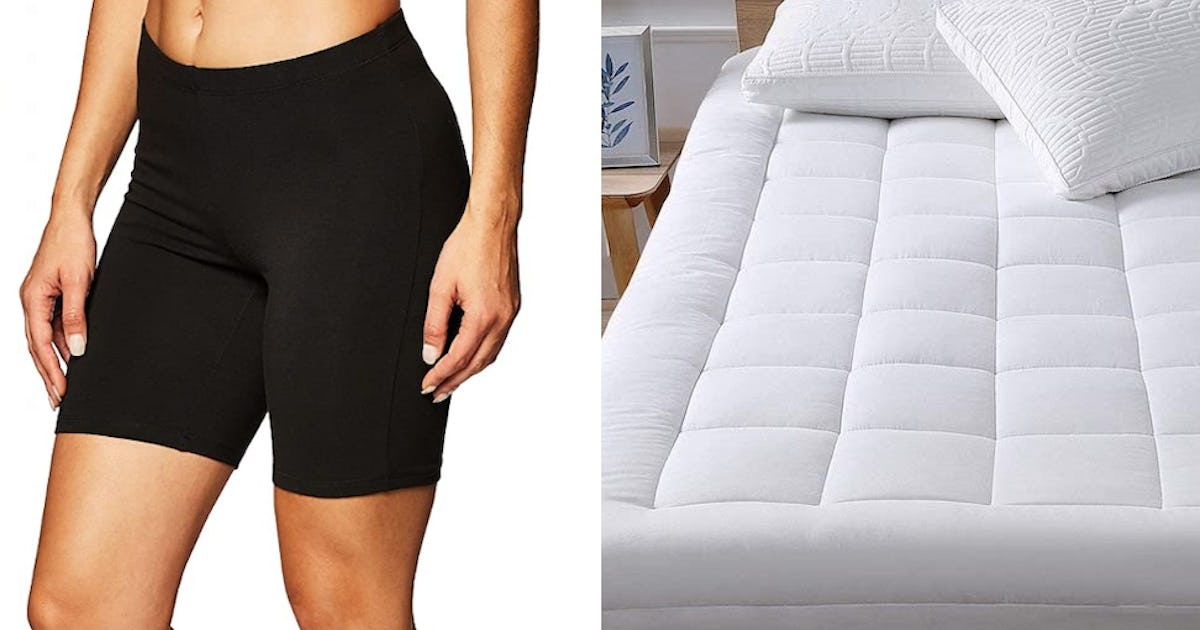 If bloggers have taught me one thing, it's that you can find a surprising number of truly incredible products on Amazon if you know what to look for. My personal favorites are items that promise comfort and style, both in my closet and for my home. From stylish fashion finds to cozy home decor, there are so many Instagrammable Amazon products with rave reviews stacked to the ceiling that are worth checking out if you find yourself in a similar boat.
Sift through comfortable, stylish clothes and accessories like on-trend bike shorts and rompers as well as cute dresses in swing cuts and stretch knits, plus the chunky dad sandals and soft T-shirt headbands to pair with them. To feather your nest — where comfort and function should always be the rule — aim for padding and luxe texture in the spaces you land most: padded seat cushions and lumbar support, velvet floor pillows on a plush area rug, or bedding that keeps you cool for deeper sleep. They've all received thousands of glowing reviews — and might even be life-changing enough to make an appearance on your own Insta feed.
Go ahead and sort through the following cozy, popular things that you'll probably get a ton of use out of.