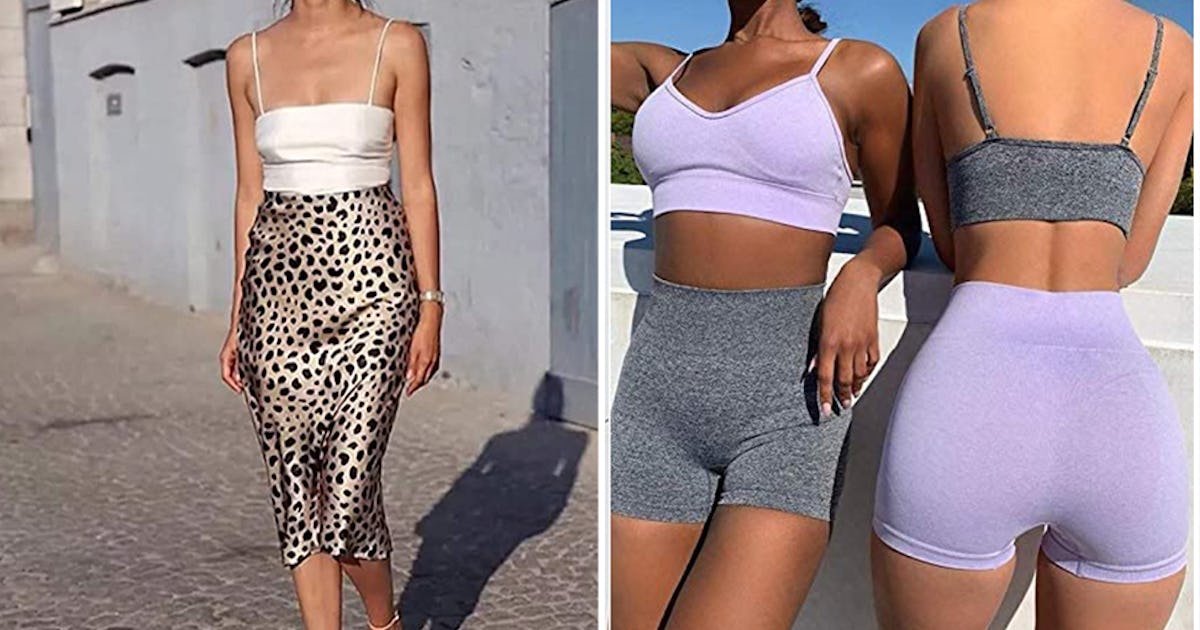 Staying up with the trends doesn't have to drain your bank account. Amazon is home to the coolest new looks with prices that will make you smile. This year's trends harken back to a different time in fashion — like the 1980s, 90s, and 2000s — featuring bike shorts, cut-out tees, and small floral prints. I've done the shopping for you and put together a list of 47 popular clothing trends that are surprisingly under $30.
On this list, I've included plenty of crowd-favorites, along with a few newer trends that may push you outside of your fashion comfort zone. You'll find a handful of crop tops that show off a little skin while keeping you cool. You can't go wrong by pairing any of these mid-drift-baring tees with your favorite high-waisted leggings or jeans. Keep some of your closet favorites in mind when you're shopping, that way you can envision how you'll wear it to get the most out of a look. You'll find tees, tanks, dresses, and bathing suits that any fashionista would love to be caught in, but unlike some of your favorite pieces from the internet, these won't cost an arm and leg.
I've included a few amazing accessories as well, from belts to retro sunglasses that look expensive (but aren't) to necklaces that up your fashion game without blowing your budget.
You may be shocked to see just how affordable some of these essential pieces are. You know what that means though — more money to spend on trending looks.