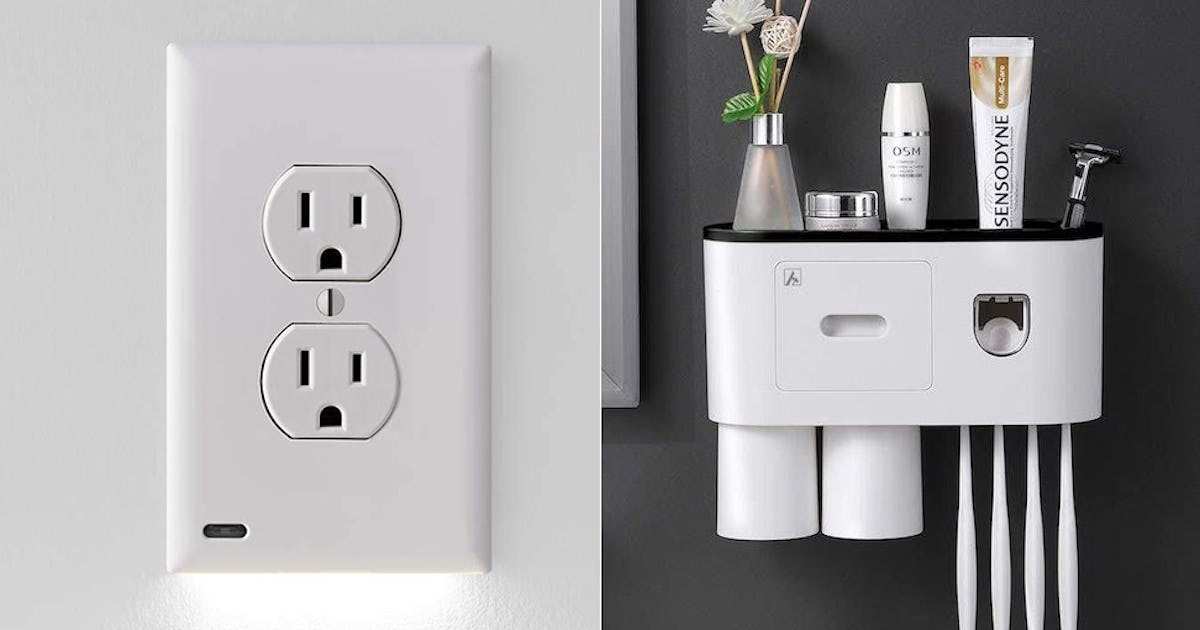 Take it from someone who's spent months fixing up her rental apartment: Upgrading your home doesn't have to cost an arm and a leg. Whether you're looking for clever ways to refresh tired countertops or find affordable kitchen lighting, there are tons of clever home upgrades available on Amazon. Many even look high-end, despite being less than $40.
But I know what you're thinking: "They can't be that 'high-end' if they're so affordable, right?" Well, they actually can be. And if you need proof, I'd like to direct your attention to the gorgeous stone wallpaper I've made sure to include. Not only is it textured to look like real stone, but each roll is available for just $9. Or, if you've got outdated countertops that could use a refresh, make sure to check out the roll of black marble contact paper. It adheres to your counters like a sticker and peels off just as easily. Plus, it's even water-resistant — so don't even worry about getting it wet with sink water.
And since I've only chosen items that are $40 or less, you'll probably be able to grab more than a few of these easy home upgrades. So what are you waiting for? Keep scrolling to see some of my favorites — your home will thank you for it later.