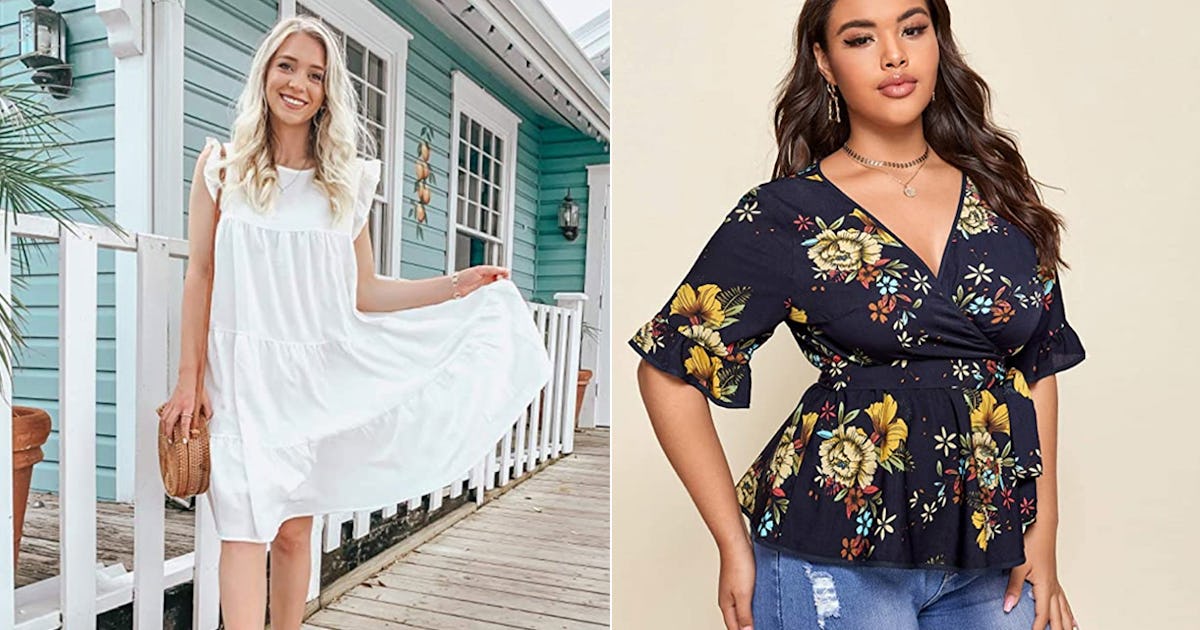 Searching for clothes that are not only cute but also comfortable can be difficult sometimes — especially when you're shopping online. In my opinion, wearing soft, stretchy, or flowing pieces is the key to finding this kind of comfort — and thanks to Amazon (and the extensive review sections), purchasing these items has never been easier. To give you a head start on your shopping journey, I've created a list of basics that'll help you feel comfortable while looking polished and refined at the same time.
Whether you're looking for dresses, tops, pants, or shorts, this list has something for everyone. As you sift through, you'll find that many of them are suitable for both professional and leisure environments, making them just as easy to wear for business meetings as they are for running errands or enjoying a lunch date with friends. They're also easy to throw on in a pinch when you need something that looks great without causing much discomfort or fuss.
No matter the goal, this list of comfortable clothing probably has what you're looking for — and the best part is that you won't have to leave your home or empty your piggy bank to buy these pieces. With that being said, each of these cozy basics is less than $30 — and because you'll likely be wearing them all the time, there's no doubt that you'll find them to be worth every penny.