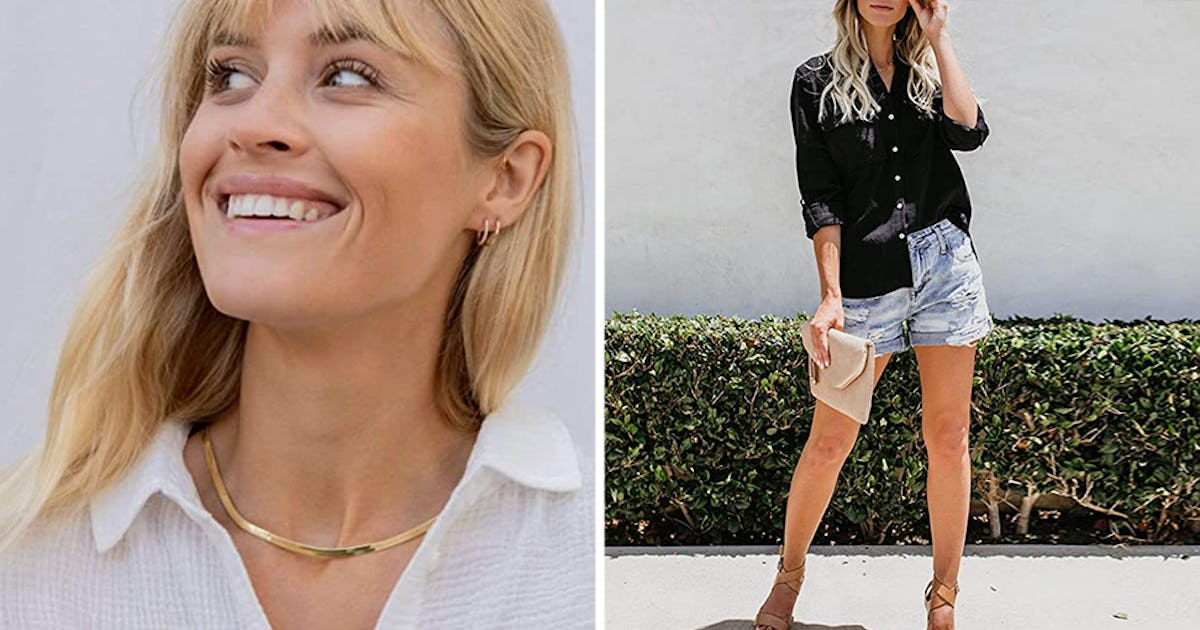 We all have those staples in our wardrobe that, as soon as they're washed, we're putting them right back on again. You can never have too many styles that you'll never get sick of wearing, but one thing that makes them even better? Scoring them at budget-friendly prices.
What makes these wardrobe staples so lovable? Maybe it's because they're super comfortable, like a cozy sweater that feels so good on your skin, or a pair of fluffy, faux-fur slippers you never want to take off. Or, it could be something you can wear throughout multiple seasons (and for many years), like a pair of timeless sunglasses or a basic white tee. Or it may just be that these pieces are versatile, easy to style, or even have the ability to dress up or down in seconds flat — like a pair of paperbag-waist trousers, a pretty wrap dress, or a flowy midi skirt that comes in an array of edgy (but surprisingly neutral) animal prints.
Whatever your reason for deeming a garment worthy of repeat wears, these 48 styles are sure to make the cut. And, because they're all under $50, you'll get plenty of bang for your buck. Stylish, comfortable, and affordable — what more could you ask for?