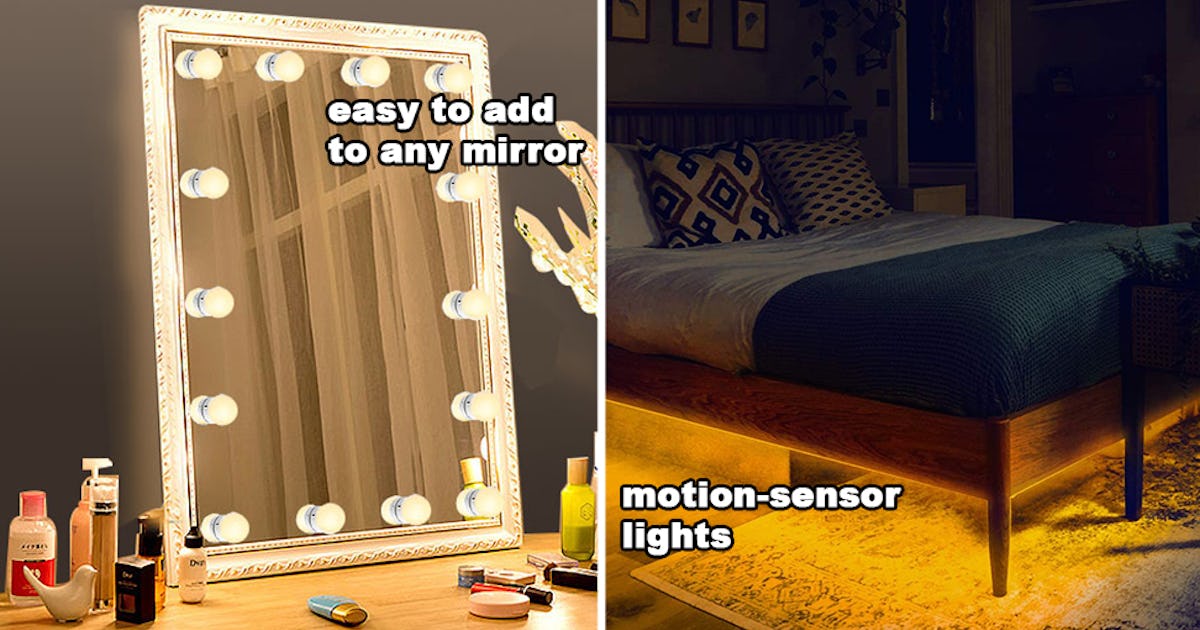 If you're looking to live a champagne lifestyle on a beer budget, Amazon is your go-to for home products. The superstore sells affordable products that make life easier or just look nicer in your home. You'll find designer dupes and clever gadgets that can make a huge impact on a small budget. Check out these 45 cheap home products bougie people love.
On this list, there are practical items to fill your home without compromising its aesthetic — like a stylish bamboo spice jar, a moon lamp that looks like a work of art, and a salon-grade hair dryer you can sit under. These upscale finds are less than you think, so you can add to cart without the guilt of a hefty price tag.
I've also added home products that make your life easier, like a duster designed to clean between window blinds or a mini-fridge that also heats up. I've included some fancy finds, too, like a wireless charging plate or a $40 air fryer that has all the bells and whistles of a more costly appliance. These products seem like they'd make a serious dent in your wallet, but thanks to Amazon, are well-priced and highly rated and reviewed.
You don't have to drop a ton of money to fill your home with products that work well, look good, and make life simpler. I've done all the heavy lifting so all you have to do is shop.