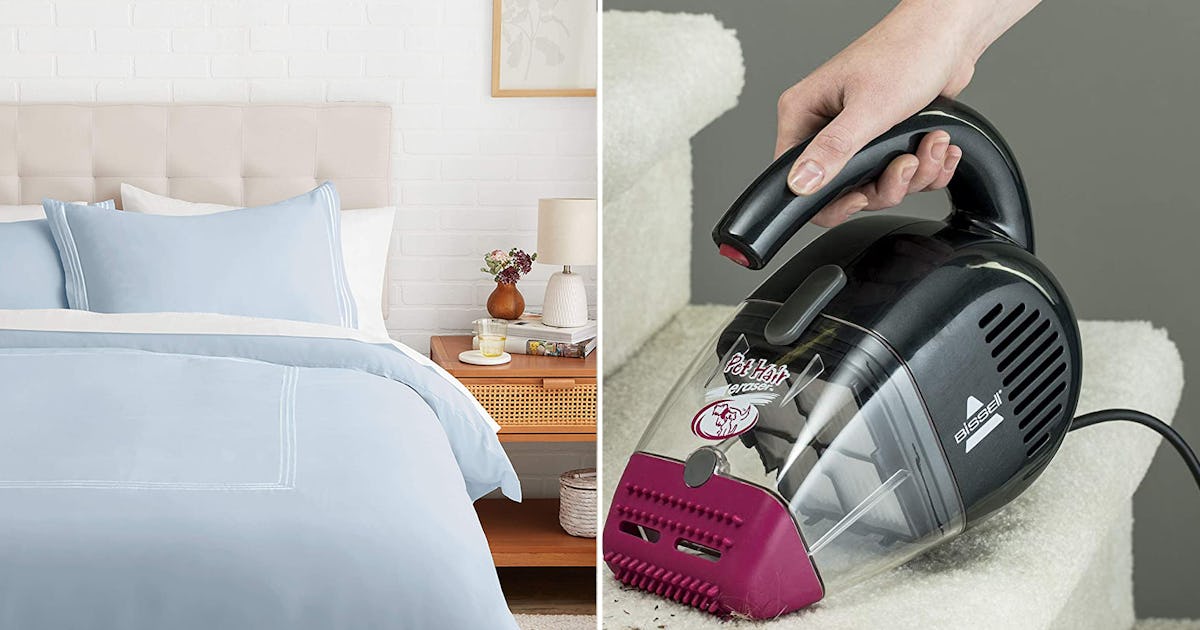 It doesn't matter whether you live in a compact studio apartment or a spacious house — home is wherever you make it, and there are plenty of ways to make it look really good. In fact, with a few minor adjustments, you can take your living space to a whole new level. And guess what? You don't even have to spend that much money. I've found a ton of cheap Amazon products that instantly improve your home, and I'd like to share them with you.
Let's start with the kitchen. You can use an organizing rack for your pans to neatly stack them and keep them from clanking around in your cabinet every time you reach for one. There's also a sleek knife holder that uses a strong magnet to secure your utensils to your kitchen wall. With items like these that put everything in its place, your kitchen will look and feel much less cluttered. Next, your bedroom should be your sanctuary, a place where you can unwind at the end of a long day. Set a miniature fountain with tea lights on your nightstand or dresser to fill your room with the soothing sound of flowing water. You'll also find an affordable set of floating shelves that are perfect for holding your picture frames, plants, or even some realistic faux succulents.
Upgrading your home doesn't have to come with a high price tag, and these budget-friendly home products on Amazon will get you one step closer to the living space of your dreams.