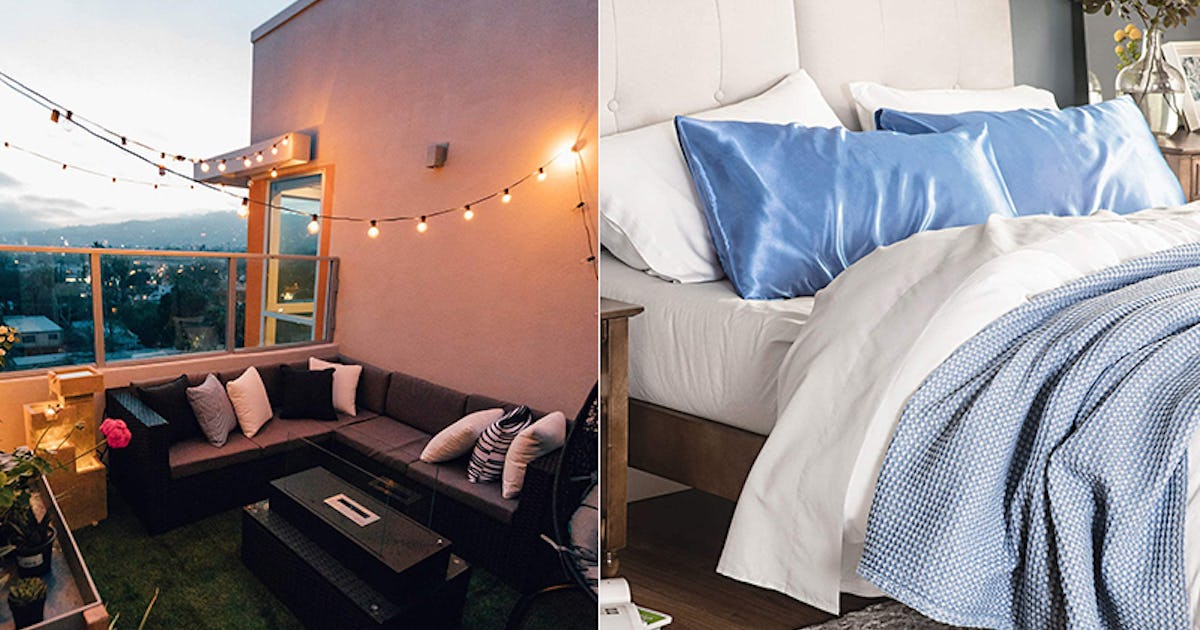 Creating a home that you're proud of doesn't have to mean spending a small fortune. Amazon is home to many high-class products with low prices. Small touch-ups here and there can make a big difference without the stress that comes with investing in bigger ticket items. From chic decor to products that are just as pretty as they are practical, I've shopped the online superstore to find 43 home upgrades that look expensive but are under $35.
Whether you're a DIYer, design-challenged, or just cheap — take comfort in knowing that many of these products have been inspired by expensive designer goods, but made for a fraction of the price. If you're ready for a style makeover, consider the peel-and-stick wallpaper or floating shelves I've included on this list. Or maybe your home tends to get disorganized and you're on the hunt for decorative storage that can conceal your messes while complementing your home decor. Don't worry, I've got you covered.
I've also included a handful of modest upgrades to common household products you could probably stand to replace. Shop a rain shower head, velvet pillow covers, satin sheets, and more. It's not about how much you spend, but how wisely you spend your money. Never fear — these bargains will give your home a revamp without breaking the bank.