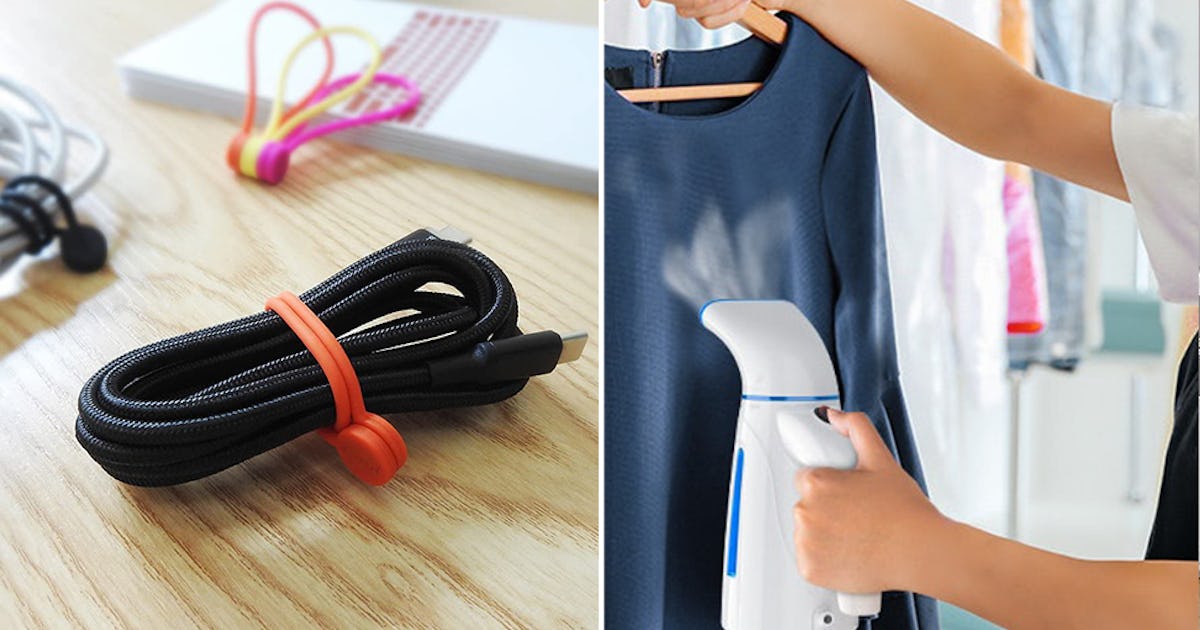 The reviews and rating section of Amazon is a great way to take the metaphorical temperature of any given product, and more often than not, you'll find that the highly rated products are the ones that people find incredibly useful — because let's be honest, nothing says buyer's regret like a rarely used product getting dusty in the back of some closet. Well, these clever things trending on Amazon are the kinds of things you're pretty much guaranteed to use all the freakin' time — just ask the thousands of people who already do.
Very near the top of this list is a three-in-one charging station for your smartphone, smartwatch, and Bluetooth earbuds that will be in regular rotation every single day. Not only does it have a dedicated spot to charge all three of those devices, but the phone charger actually doubles as a stand, so you can watch videos and FaceTime while powering up.
You'll also find great stuff for your kitchen, bedroom, and work setup, as well as some random finds that I couldn't resist including, like rectangle sunglasses that nail the '90s vibe. There are plenty more trending items that you'll use constantly, so go ahead and take a peek at some of the best.