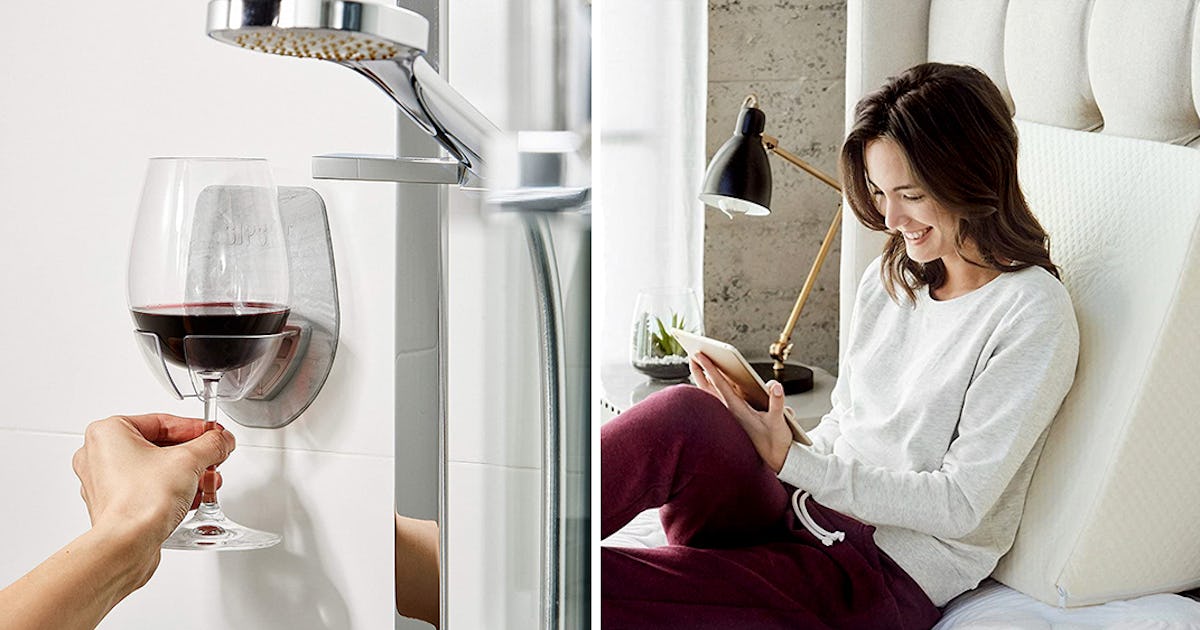 While a little alone time can be good for the soul, too much of a good thing can get old quickly, too. To keep boredom at bay though, there's no need to take drastic measures like cutting all your hair off (unless you really want to) to shake things up. Instead, try these cheap things that make spending time alone more enjoyable.
The truth is, alone time can be quite beneficial, and with a few strategic purchases, you can make the most of it. A new body pillow might be just what you need to make afternoon naps more enjoyable, and an essential oil diffuser could help you find your zen. For a little screen-free entertainment, try a puzzle book that's for adults only — it'll have you laughing out loud. Oh, and you may want to grab a wine bottle vacuum sealer to keep every glass of vino as fresh as when you cracked open the bottle.
So, if you're bored at home and looking for something fun to do or you're just trying to figure out how to make the time fly by, here's a pretty comprehensive list of great things to see you through — and nothing is over $35.