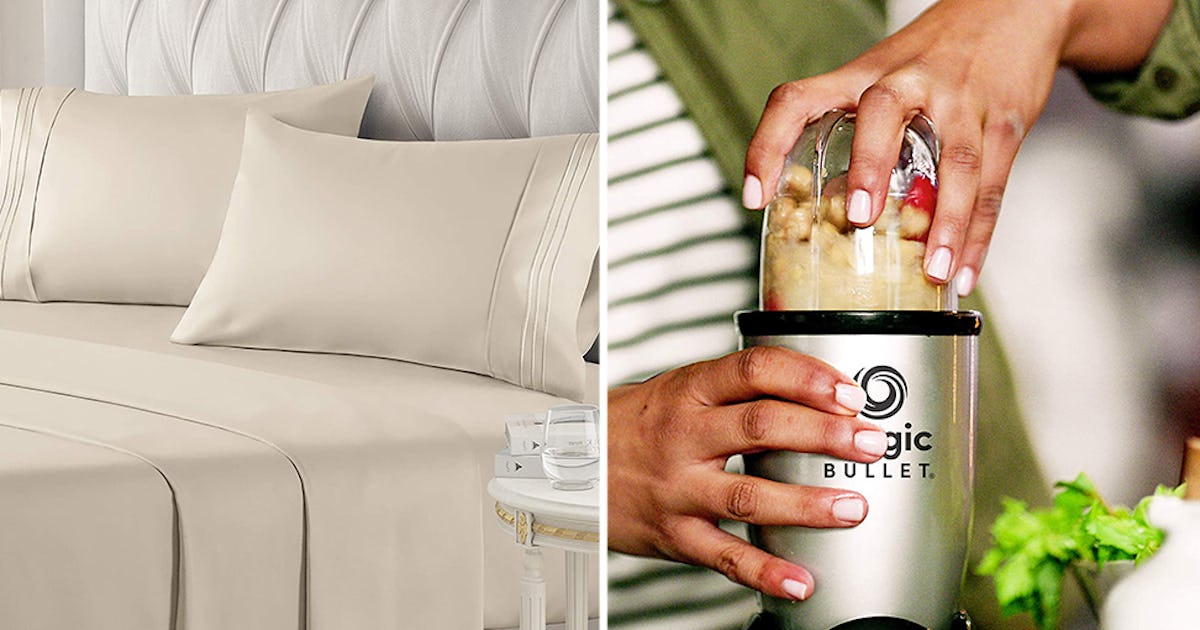 One of Amazon's top qualities is their quickness (two-day delivery has really ruined me) and their expansive inventory. But there are some products so popular that even Amazon can't keep them fully stocked. These are those viral finds that shoppers can't help but share with their friends, family, or anyone who will listen. As a result, these best-sellers are becoming increasingly difficult to get ahold of. I've created a list of 42 home products that are so popular Amazon can barely keep them in stock. If you're hoping to get your hands on one of these finds, you better act quickly.
Shop products like the famous Yeti tumbler that keeps your drinks cold (or hot) all day and has earned more than 100,000 reviews. I've added quality, yet affordable sets of pots and pans, as well as bakeware that's perfect for your first home or a much-needed upgrade. You'll also find storage items like a foldable clothes rack, charming jute organizers, and a faux leather ottoman with hidden storage. These products have become crowd-favorites for their functionality and sense of style.
This list is jam-packed with highly rated and reviewed home products that are worth the wait to restock. From fun gadgets like the one that will fill 100 water balloons in a minute to practical devices like an indoor fly trap — you'll find what you're looking for and much more. But don't forget, these products won't last long.