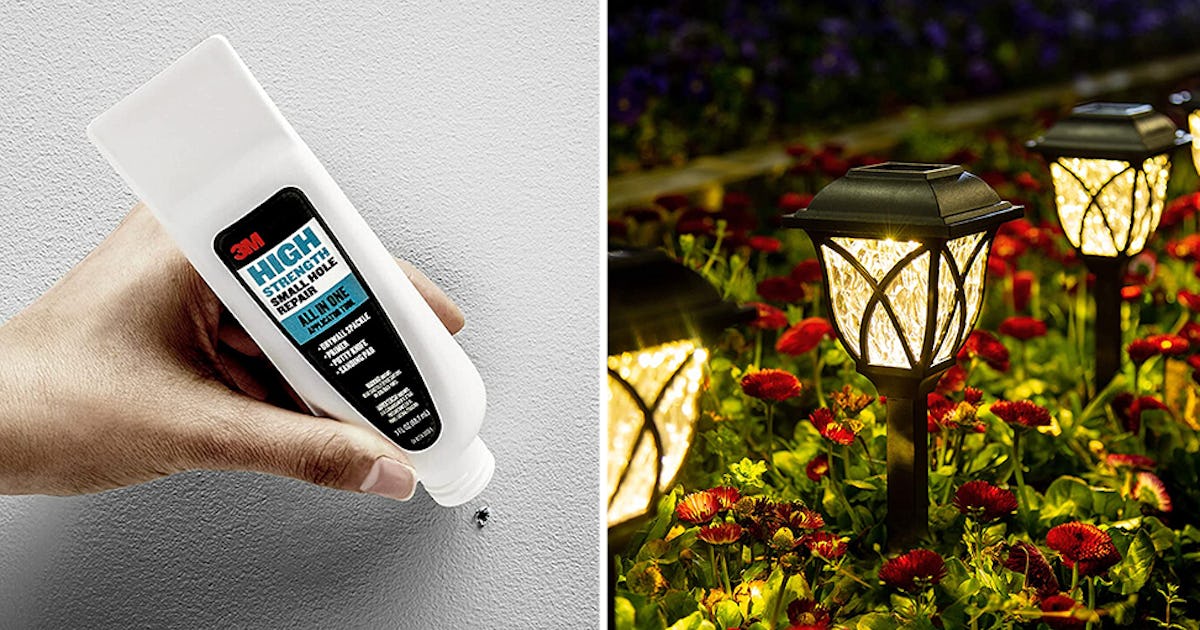 It seems like the urge to spruce up your place comes in two flavors: one, the yen to do a complete overhaul because you suddenly find yourself tired of everything around you, and two, the desire to add just a couple things to your space for a quick and easy upgrade. Unsurprisingly, Amazon has solutions for both scenarios, so check out this roundup of things that make your home look better with almost no effort.
Before you get started, consider whether you're in the market for a visual or a functional redo. If it's looks you're after, these throw pillow covers come in a rainbow of colors that make it so easy to transition a room throughout the year — all you have to do is zip them over your existing pillows. You might also love this peel-and-stick subway tile backsplash that will transform your kitchen, and a lighting kit you can install under your cabinets for a professional-looking feature to your home.
After more organizational items? Not a problem. Try this storage ottoman that has space for concealing all the stuff that collects in your living room, or how about this bamboo charging station that corrals all your electronic devices as they're powering up?
Dorothy really said it best, didn't she? "There's no place like home." Make yours your favorite destination with some of these genius items today.