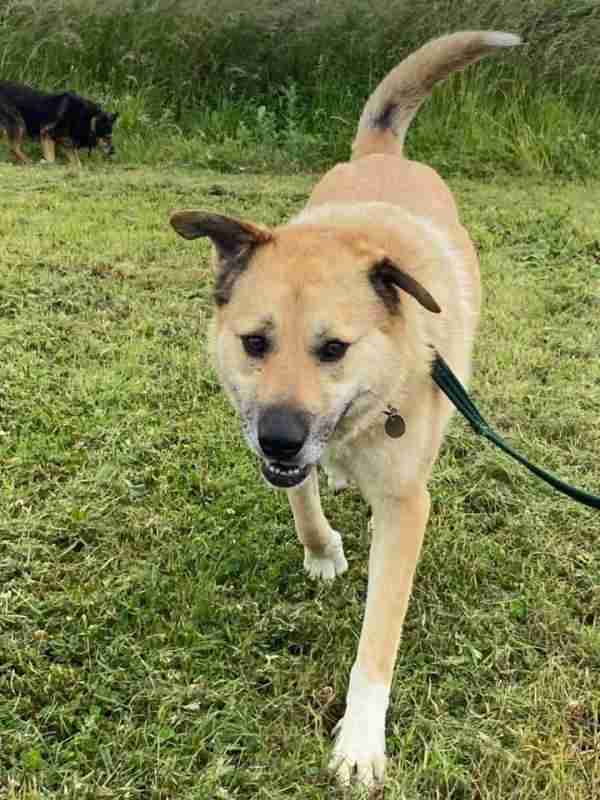 Leo is a large, 4 year old male Miriotic Shepherd Cross. He was living in a military camp in Romania and was quite happy with his life until someone complained about him being there and he was put in a small compound as they threatened to call the dog catchers to take him away. He was rescued from this situation and taken to a private shelter where he was safe from harm but missed human interaction.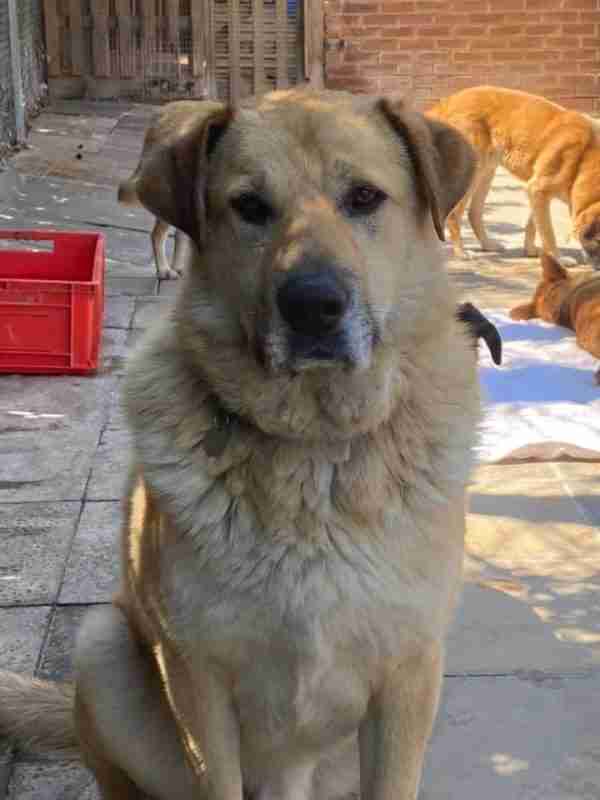 Leo is now here in the UK and ready to find his forever home. He is a big lovable fool who will need some basic training as he is too big to jump up but has never been taught not to. He enjoys his walks but is a strong boy and will need a strong handler.
We would like to find someone who is experienced with large breeds who will put the time into teaching our gentle giant to learn basic good manners.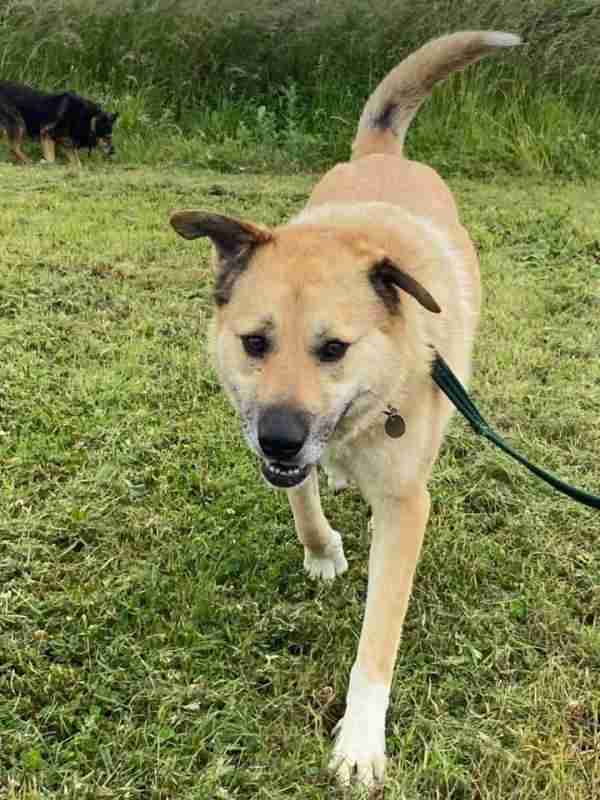 Anyone looking to offer Leo a home must first google the characteristics of Romanian shepherds. Like so many of his kind Leo is extremely devoted and protective of his family and will need to be put out of the way when visitors come.
Leo gets on with some of the other dogs in his foster home but can challenge and be dominant with males. Ideally he would be better as an only dog but could live possibly live with a spayed bitch if well supervised.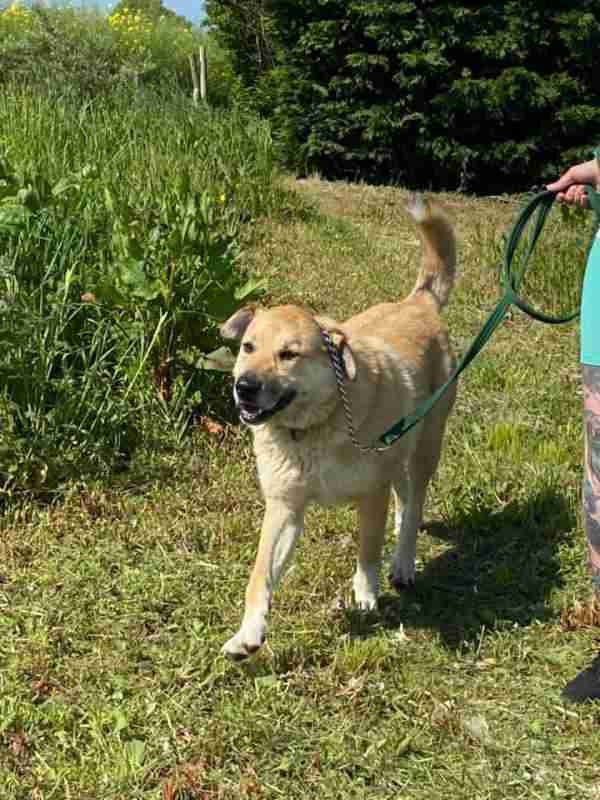 Though it is against our usual rehoming policies Leo is a special case and we would consider an outside home for him if the conditions were good and adequate time could be spent with him.
Fences and gates must be 5ft min & secure. Leo fostered Norwich Norfolk
PLEASE NOTE IT IS SAFE RESCUE POLICY THAT ALL DOGS ADOPTED FROM US MUST WEAR A SLIP LEAD TO BE WALKED FOR THE DURATION OF THEIR LIVES. TOO MANY DOGS ARE LOST FROM SLIPPING OUT OF COLLARS AND HARNESSES AND MANY OF OUR DOGS ARE TIMID DUE TO PAST ILL TREATMENT AND LIKELY TO PANIC WHILST OUT AND ABOUT. IT IS ABSOLUTELY OK TO USE THESE THINGS ADDITIONALLY TO SLIP LEADS BUT NOT INSTEAD OF. WE ALSO REQUEST THAT EXTENDABLE RETRACTABLE LEADS ARE NEVER USED ON OUR DOGS. IF YOU ARE OPPOSED TO SLIP LEADS PLEASE DO NOT ENQUIRE ABOUT OUR DOGS AS THIS IS NOT NEGOTIABLE. THANK YOU FOR UNDERSTANDING. ALL DOGS HAVE TO BE COLLECTED AND A CRATE MUST BE USED.
All dogs are vaccinated, microchipped and neutered (unless the dog is too young to be neutered). If you are interested please message or call between 9am to 5pm Mon – Fri 9am to 4pm Sat.