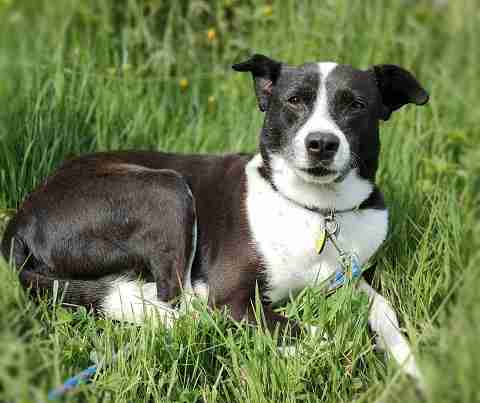 Please meet our gorgeous little boy Toddy. He is a very gentle, sweet natured 4 year old male Cross-Breed. He is only a very small medium size, the size of a Cocker Spaniel. Toddy is a very calm, well behaved dog who doesn't ask for anything in return but some love and affection and to be near you. He is a very gentle soul who wouldn't hurt a fly and would love to have a peaceful life with some good times ahead!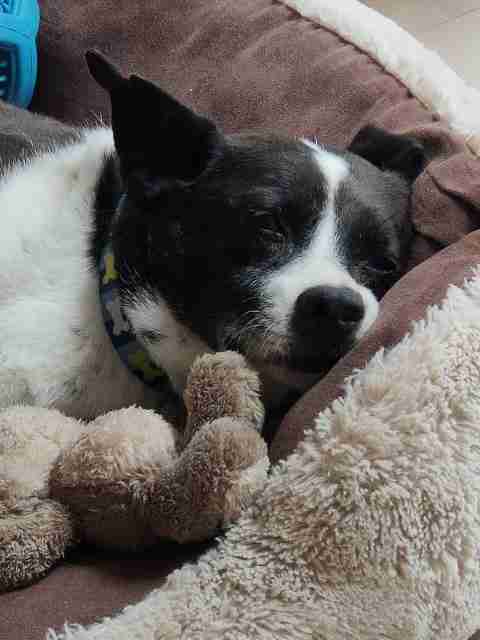 Toddy is a little reserved at the moment as he is unsure of his surroundings. He loves the fact that his foster mum doesn;t put him under any pressure to do anything he doesn't want to do, although she is proactive in showing him what a good life he can have.
Initially, hesitant on walking on his lead and going out for walks, he loves to have a walk in the early morning and evening when cooler and to be able to sit and ponder for a while, breathing in the fresh air and watching the wildlife around him while he chills out. We know Toddy is OK with other dogs who don't present a challenge to him or who are in his face (he finds this a bit scary), but gentle, calm dogs are fine!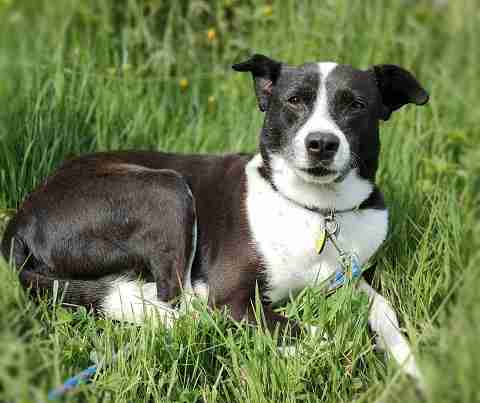 Toddy would love a gentle, calm household, without it being too busy or noisy. We feel that a home with no children would be better for him, but he could be in a home with visiting respectful children who would not scare him. Therefore, an adult only home or one with respectful teenage children would be OK.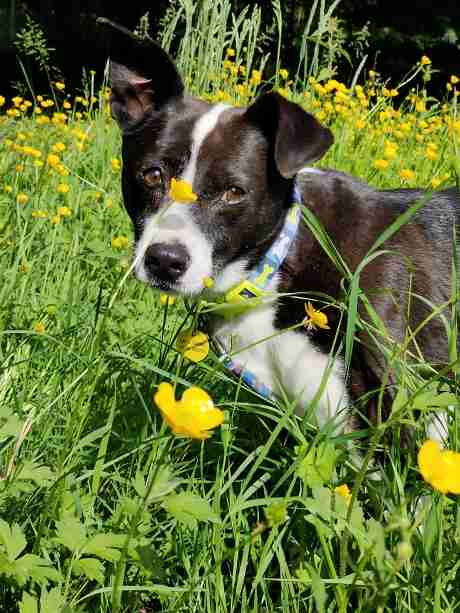 Toddy loves the fact that his foster mum is at home all day but he does not pester her. He is fine to be left for periods while she goes out the to shops etc, so someone who works from home would be perfect if he could be with them.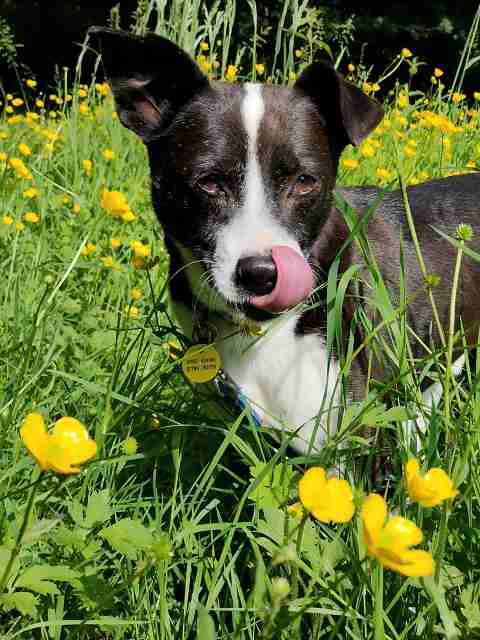 Toddy needs someone who is loving and patient and who will instill confidence into him but he really is an undemanding dog, so would be a lovely companion to someone.
Toddy is only 4 years old. He is looking for a home for the rest of his life who will give him the love and attention that he so deserves. He would prefer an out of town, quiet area as busy roads scare him, but if you live near a quiet park or woods/fields he would really appreciate this. He walks very nicely on a lead and does not pull and stops when he gets a bit concerned.
Once he gains more confidence, his foster mum feels that if his new owners could work with Toddy and do some basic training he could be let off the lead.
Toddy has not been cat tested. Toddy is neutered, vaccinated, micro-chipped, wormed and flea treated.