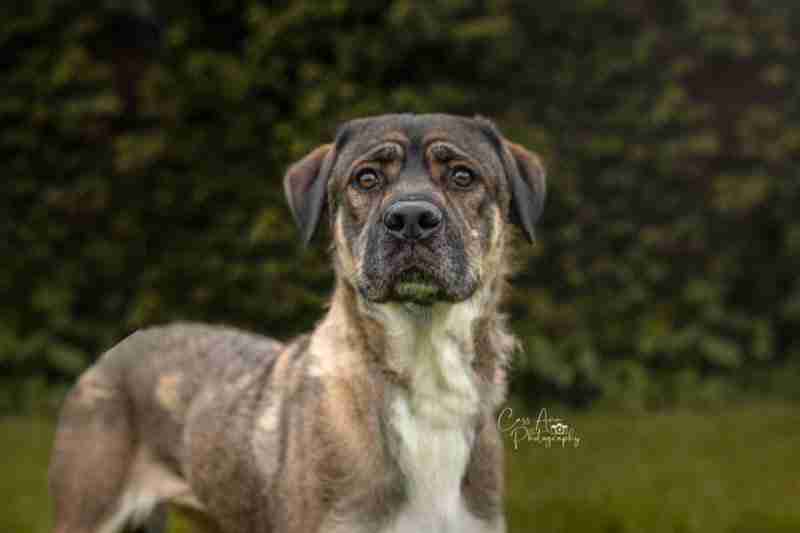 Our lovely Leah is a 4 year old female Cross-Breed. She is looking for her forever home. She is very scared of the outside world and anything new. She needs an owner who will take things slow, and go at Leah's pace. Although scared of the outside world, she does walk well on her lead. Each day she's learning to enjoy her walks.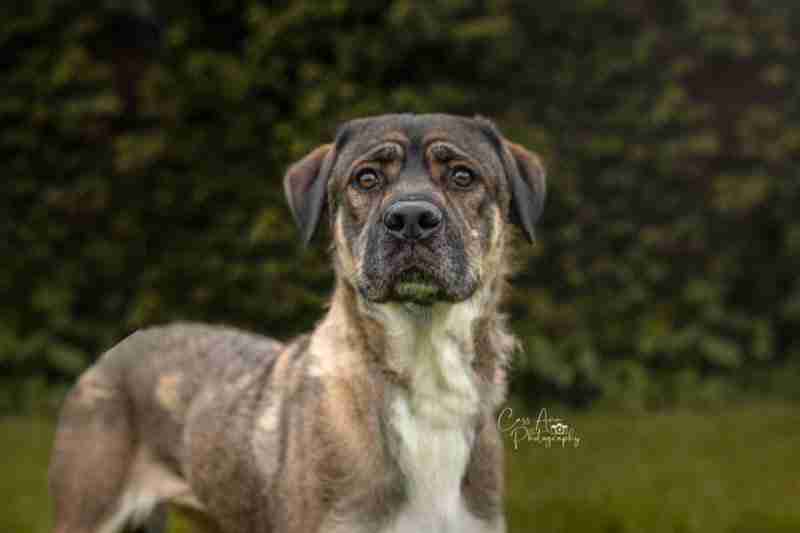 Leah does have some separation anxiety, when left alone she can get herself worked up and cries/barks. Her new owners need to be home a lot to help Leah learn that it's okay to be left. She is good with dogs and can live with a calm male dog. She is also fine to live with dog savvy cats! No young children – she can live with 15 years+.
She needs a secure garden, fencing 6ft all around. When nervous Leah can and will jump any fence, when settling in to her new home she will have to be kept on lead or training line in the garden until fully settled and confident.
All Leah wants is to be loved and be with you. She's the sweetest girl, and really deserves a life full of happiness and love.