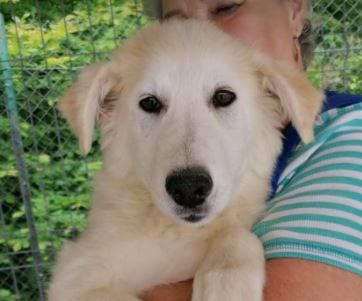 Bonnie is a 4 month old female Cross-Breed. She was found along with another litter of pups living on a mud pile in a field, struggling to survive, all alone. Originally the rescuer thought she was the pups mum as she was so much larger than the others, but then realised she was just a puppy herself.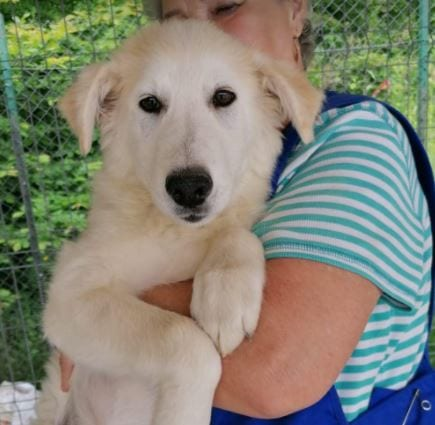 We don't know how they came to be there together, but Bonnie was thankfully brought to Happys, where she is now safe, having regular meals and has a comfy bed to sleep in. Bonnie is understandably very nervous but she has started to learn to trust. She has been great with all the puppies. She has not yet been cat tested.
We think Bonnie will be best suited to live in a rural/semi-rural environment. She is a typical sweet and lively puppy and her family will need to have the time to dedicate to caring for a growing puppy, supporting her with development and training. She will need to go to a home with another dog to help her settle.
If you think you can meet Bonnie's needs, please fill out a registration form and one of our rehoming team will be in touch.