Please meet our gorgeous girl Leeloo. She is a very pretty 4 month old male Cross-Breed. She has recently joined our rescue with her three other brothers who are also looking for their forever homes. She will be a medium to large size when fully grown, and although is a typical mixed breed dog, we believe she has some sort of Shepherd heritage in her.
Leeloo is currently in foster with two resident dogs and learning lots from them. She is a very active and fun puppy and on the go all the time! Leeloo was born into life as a street dog from Romania. She has had to fend for herself within her pack of brothers, but she was brought up by her mum, who was a very good mummy dog to her pups.
With this in mind, she is having to learn that food is now available to her and she won't go hungry. Initially she was very much on the defense side when food/meal times was given and guarding. And this needs to be taken into account when she goes into her new adoptive home.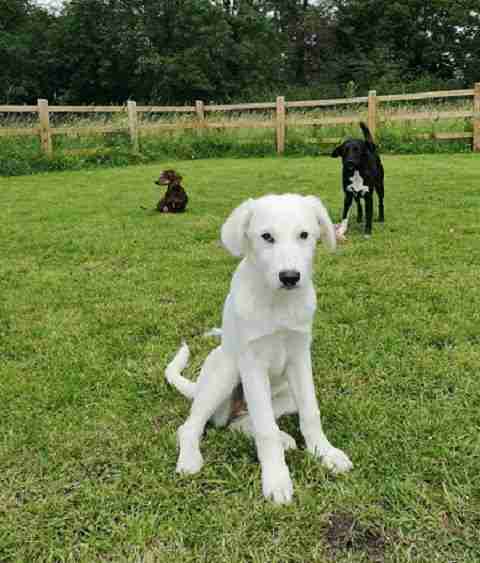 However, Leeloo is getting good instruction from her new foster mum that there are rules and boundaries to be had, and she is learning quickly that manners are certainly something that she has to learn!
Leeloo loves the freedom of being off lead. She is very lucky to be living in the countryside at the moment, where space to run around is available to her and she is a typical puppy who loves to run and play without a care in the world.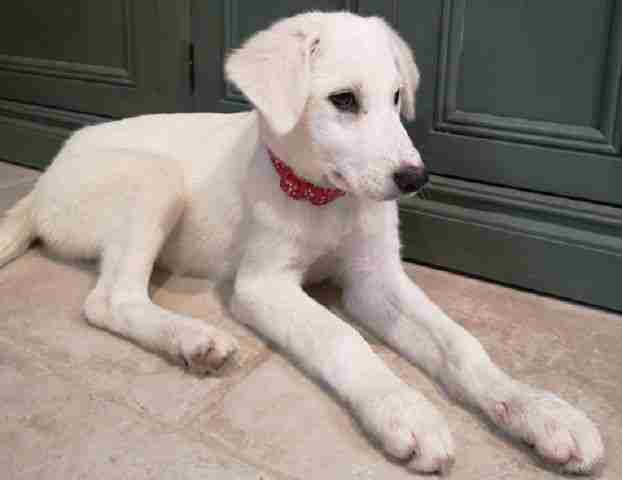 Leeloo is looking for a forever home where her new owners definately have experience with larger breed dogs and who will address rules and boundaries, on going training and reward based practises every day. She will need mental stimulation in order to fulfil her life along with a good couple of walks every day to meet her needs.
Leeloo is looking for a home where she will be socialised with people and dogs and puppy classes are strongly recommended at this time of your formative years!
Leeloo is currently in foster in Harlow, Essex.