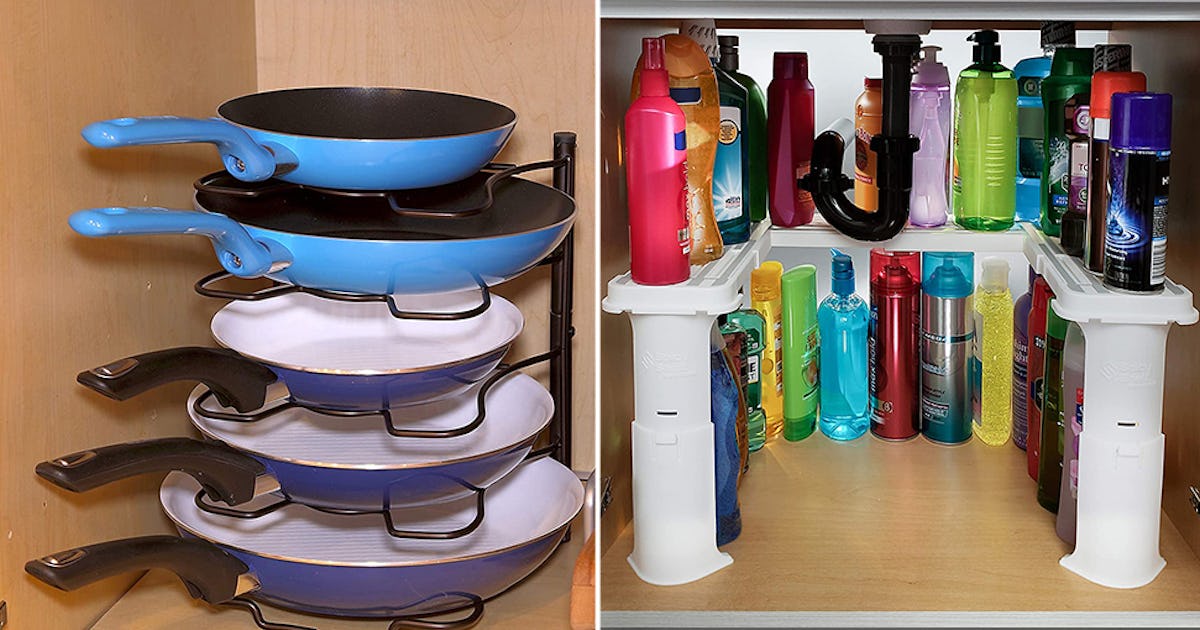 In my mind, I've got things totally together with nothing ever out of place. My reality is, let's just say, a little bit less than that. I mean, the idea of a completely organized home with everything in its place thrills me, and I'm obsessed with magazines and websites that cover quick organizational hacks. But it sometimes just seems so exhausting, doesn't it? I never have any idea on where to start.
Lately, I've been spending a lot of time on Amazon, and I'm amazed at how many simple ways to get organized I've been able to find. Whether I'm looking to streamline the appearance and function of my kitchen or clear off some dresser or desk space, I can typically find things of Amazon to help me with that plan. It even has packing cubes that keep my suitcase in order, which is useful while traveling. If it's not just your house or travel that you're looking to spiffy up, you can browse a huge selection of organizational solutions for your car. Who wouldn't want the extra storage and the slip-stopping safety that this seat gap filler provides? What's more, these products come already rated and reviewed by other Amazon shoppers. So you can fill your cart without worry or wonder of any sort.
Come along with me as I share some of my favorite simple ways for a more organized life that will give you lots of ideas on where you can start.