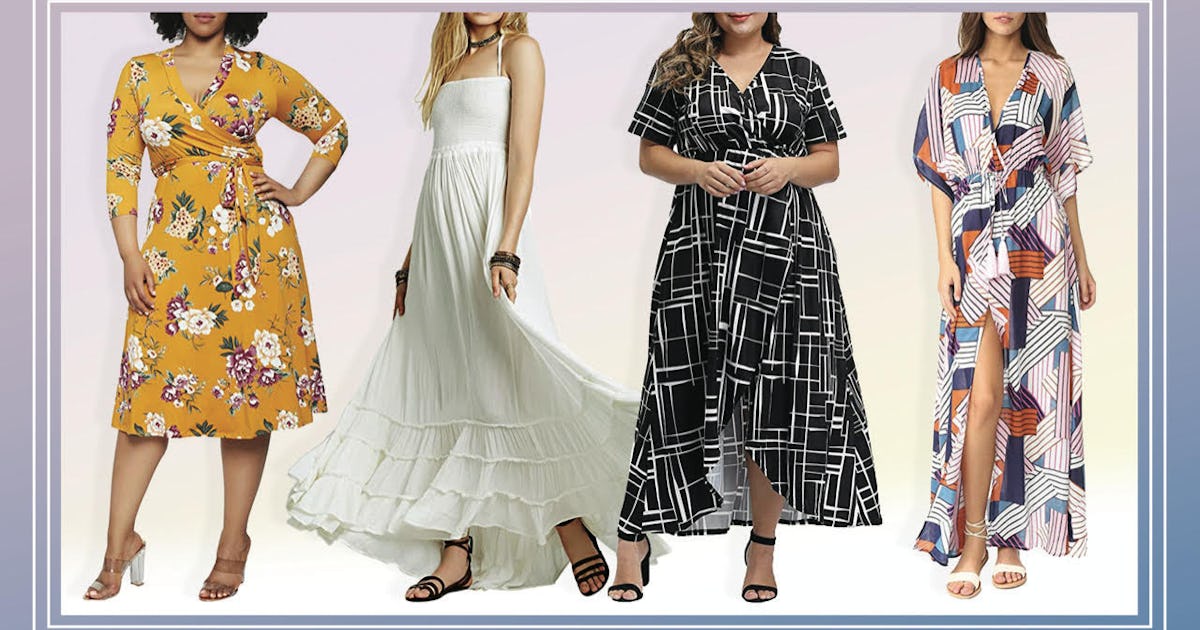 In a buttery soft cotton knit or silky blend, the best long dresses and caftans feel absurdly comfortable but look ethereal and dreamy — so dreamy, in fact, that you could sleep in them. Those sweeping hemlines and dramatic drapes channel Old Hollywood jet-set glamour even if the only travel you're doing is through a well-curated Netflix queue. Call it a nap dress, a caftan, or a maxi dress – what you won't call it is tailored, fussy, or tight.
Leggings will always be a loungewear MVP but, when you're in it for the long haul, it's time to get serious about building out a wardrobe you want to wear at home: pieces that are seriously comfortable, seriously easy, and seriously affordable. If you've gone through a major lifestyle change — which, at this point, is pretty much everyone — a closet overhaul is likely in order, but you might not be able to sink a ton of cash into the project. All of these ultra-versatile dresses ring up under $40 so you can stock up and build out a pandemic wardrobe that's as stylish as it is comfortable.
And if you think that means itchy shifts or low-quality construction, you'll be pleasantly surprised to discover metaphorical racks of breezy garments made with soft and lightweight and — oh yes — stretchy fabric blends.
From chiffon caftans to the prettiest floral wrap dress and an iconic loungewear dress with over 14,000 reviews, these 32 long and languid pieces are the new uniform for the new normal.