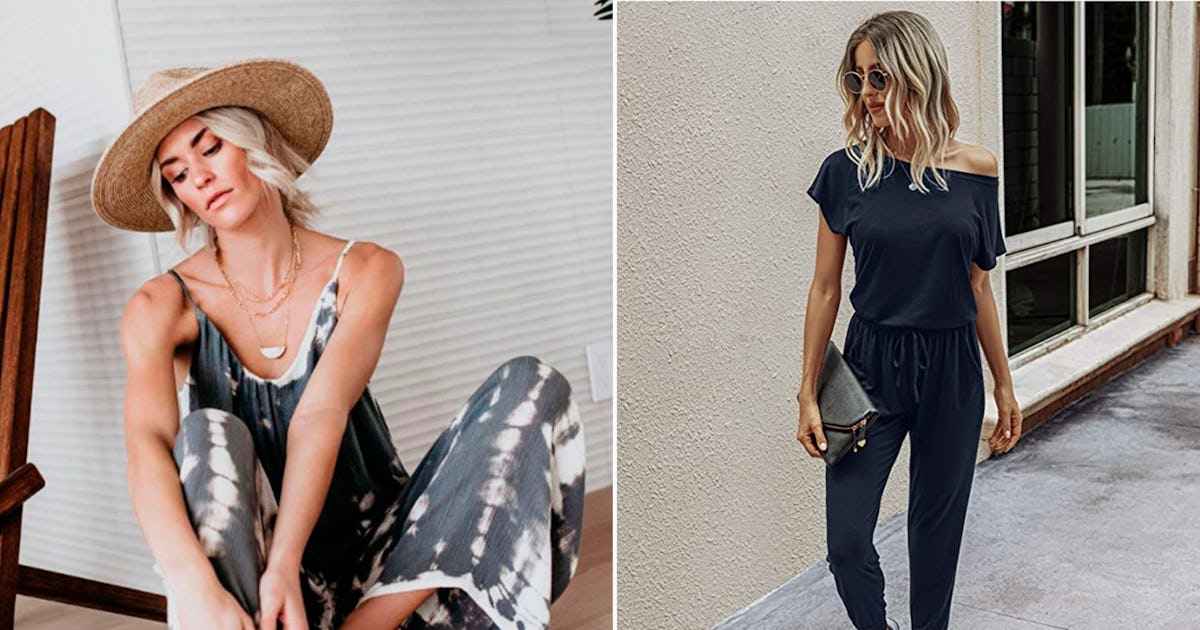 When you hear the word "loungewear," you might think of the comfiest sweats and T-shirt you own. And the chances are high that they've probably seen better days. If you find yourself spending more time at home lately, it might be time for a wardrobe refresh. So here's a collection of polished and comfortable outfits that are secretly loungewear. With these new wardrobe additions, you can putter around the house, jump onto a work call, and even run a quick errand — all without having to change and staying super comfortable.
From maxi dresses that are soft enough to nap in to jumpsuits that go from work to play, these pieces are still always ready for a video chat. And if athleisure is more your style, check out the some patch-pocket joggers for an upgrade on standard sweats or the crop top in dozens of colors and patterns. Whatever your personal style is, these outfits effortlessly straddle the line between comfortable and fashionable, and you'll want to wear them on repeat all summer long — and beyond.
Keep scrolling for loungewear that's way more polished than the average sweats. Best of all, not a single piece is more than $35, so you might want to pick up more than one.