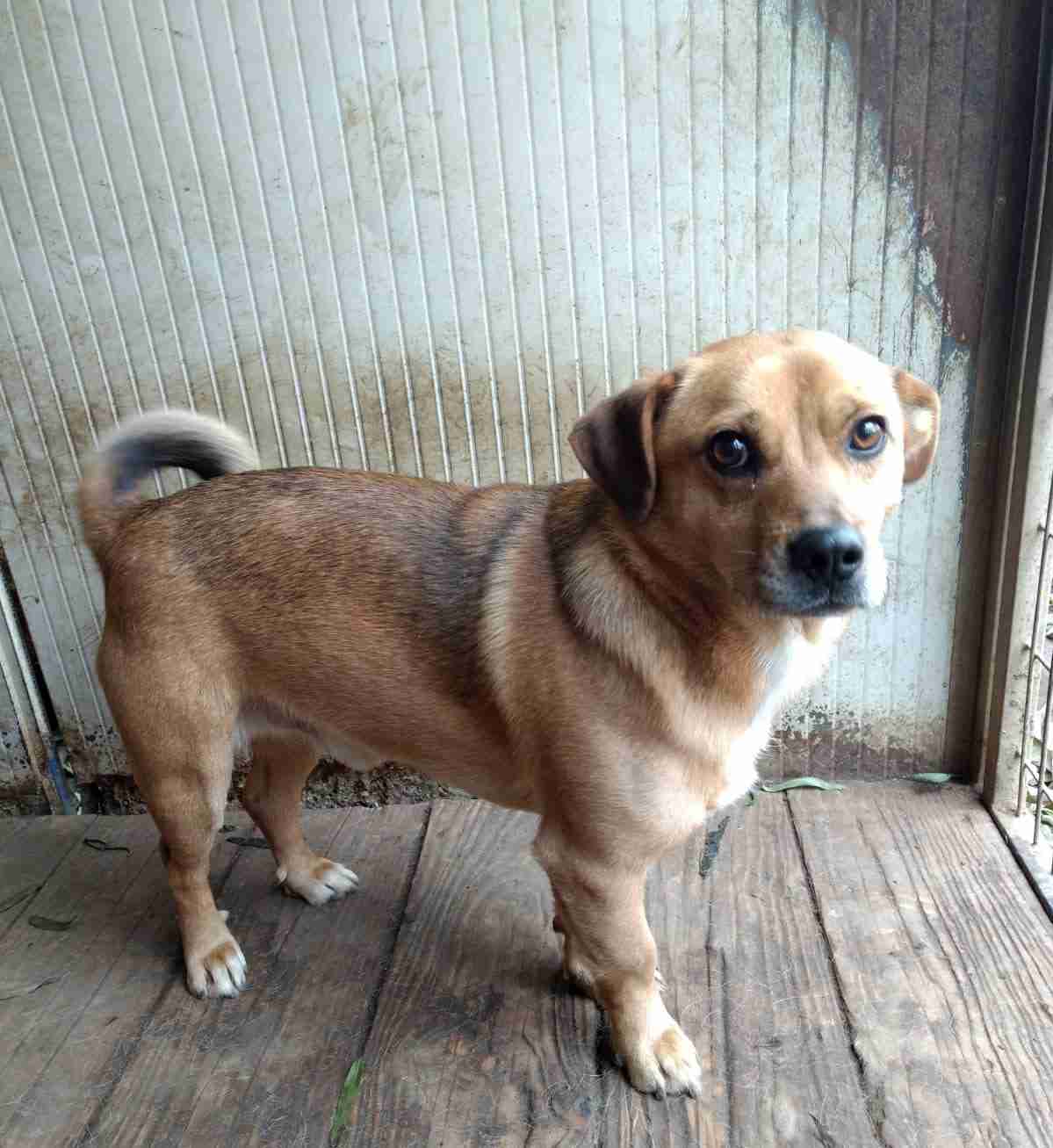 Guru is a 3 year old male Cross-Breed (shoulder height: 35 cm, weight: 12 kg). He is neutered and medium size (shoulder height: 35 cm, weight: 12 kg). He was taken over from a kill shelter and he's spent the past 7 month in a crowded shelter totally undeserved. We want to find him a loving home so he can experience what it is like to be part of a family.
Guru was very shy and wary of people when he arrived at the shelter but he has changed a lot over time and he is now up for cuddles around humans. He is still timid when meeting new people and he will need time to settle and come out of his shell. He probably didn't have a nice life before and he'll need a gentle approach and patience when introducing him to his new home and environment.
He is good with dogs but he gets jealous when competing for human attention and can get nippy at times. He must have some Dachshund in him as he has a strong will when he wants something! He currently lives in a kennel environment outdoors and we are unsure about his toilet training needs. He does not walk on the lead and he will need to be introduced to on and off lead walks in his new home.
Guru would be best suited for a family without children where he is not left alone for long periods of time and there is time for his training. His new family will need to be patient and give him time to settle in his new home as this will be a very different world to the one he knows. He would probably be happiest as the only dog in the household, but he could potentially live with a calm and friendly dog. Experience with rescue dogs is strongly preferred. No first time owners please.
As all rescue dogs, he will need love, patience, time and commitment from his adopting family. Guru is currently in Hungary and can travel to the UK as soon as the right family's found for him. He comes fully vaccinated, neutered, microchipped, dewormed, flea and tick treated, with an EU passport and DEFRA approved paperwork.
Adoption is subject to Home Check and Adoption fee. Full RBU provided.