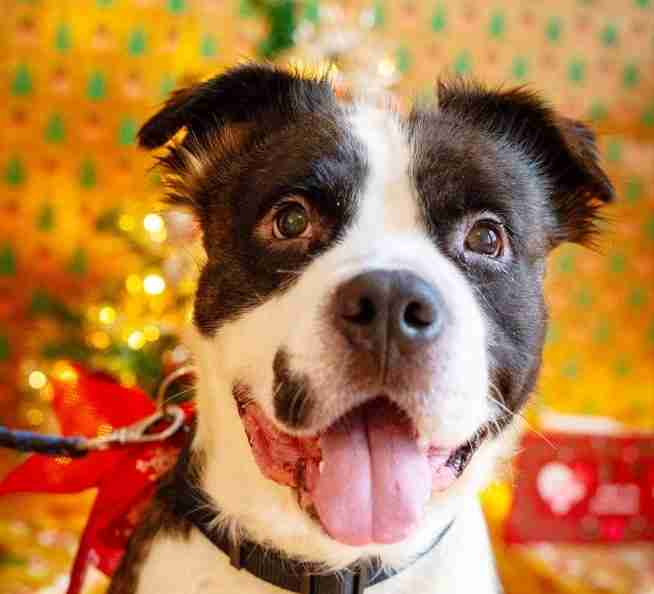 Wonder is a 3 year old male Cross-Breed. He is medium size, neutered male mix breed (Weight: 23 kg, Shoulder height: 49 cm). He was rescued from a horrific situation, the poor boy was tied to a chain so tight that his neck was bleeding.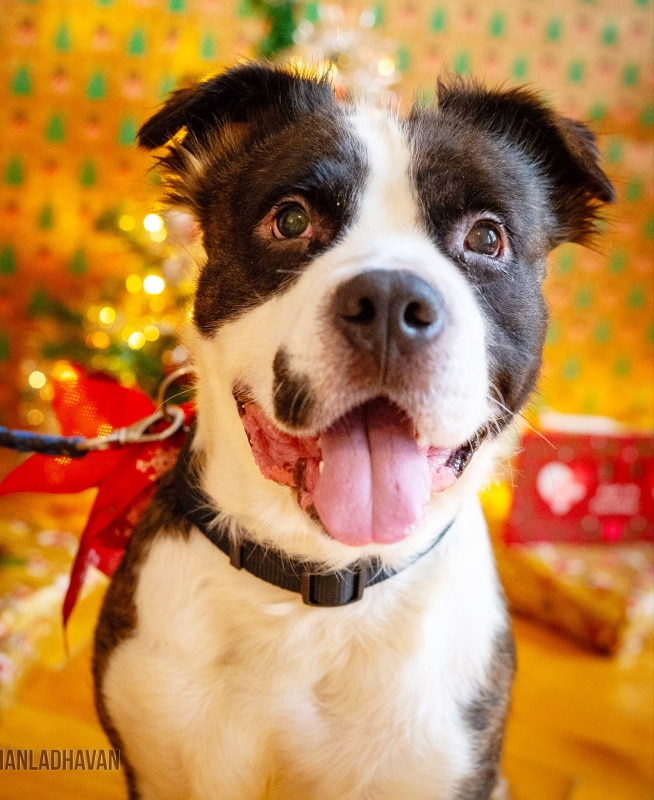 He was skin and bones and in addition was totally blind. His eyelashes pointed inwards to his eyeballs, this is probably the reason he went blind (a condition called Entropium). He'd spent his life chained up from a puppy. He is now in a foster home and has turned out to be a lovely dog who's looking for a family who understand his needs and provide him a loving home for the rest of his life.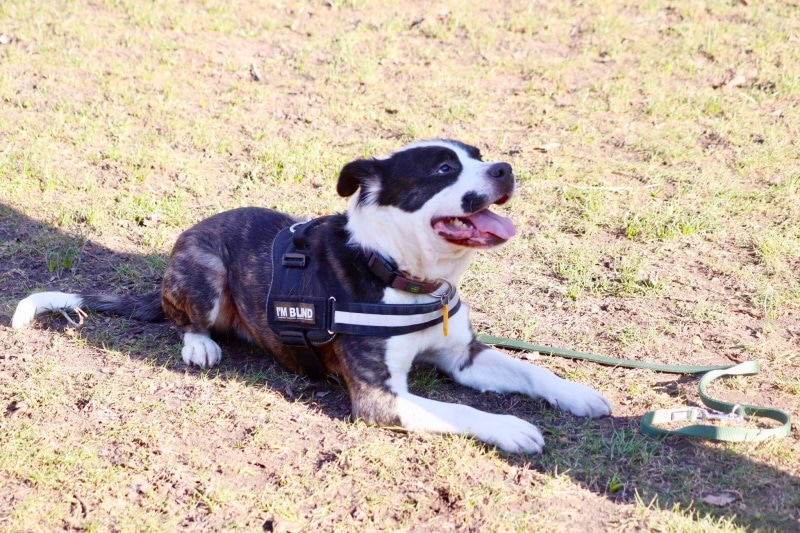 Wonder is a very sweet boy who loves people and is super affectionate. He is quite an easy going boy with medium energy levels – he loves his walks followed by a lie around on the sofa and ideally resting his head in your lap. He plays with toys and happy to learn new skills.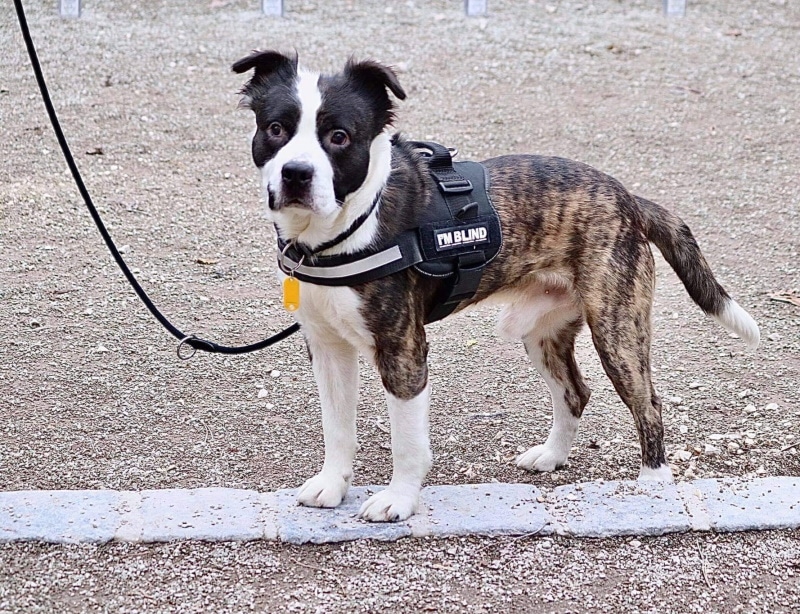 Due to his blindness he can get scared of a sudden touch, loud noises or fast movements near him and he needs reassurance and a human to guide him. He is friendly and playful with dogs in general but due to his impaired vision he can get confused by crowds of dogs zooming around so his foster parents try to limit the number of dogs he plays with at any one time. In controlled situations he is happy and friendly.
Wonder walks nicely on the lead and quite oblivious of his surrounding as long as he is kept safe. He is housetrained and can be left alone for a few hours. He also understands English very well so anyone taking him on does not need to learn Hungarian.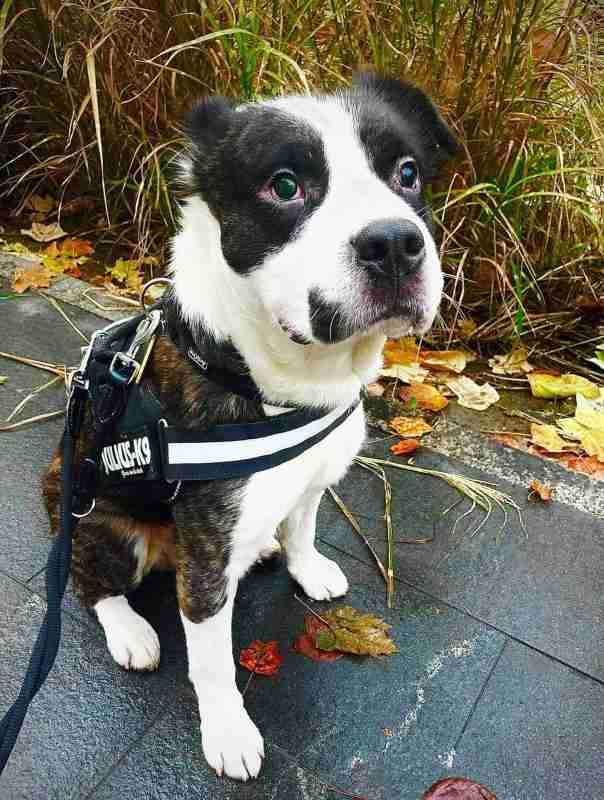 Wonder would be best suited for a family without children where he is not left alone for long periods of time and he can be part of family life. He needs a family that understand his needs and is patient with him with new experiences. As all rescue dogs, he will need time, patience, love and commitment from his adopting family to become a happy, well balanced dog. Experience with rescue dogs essential. No first time owners please.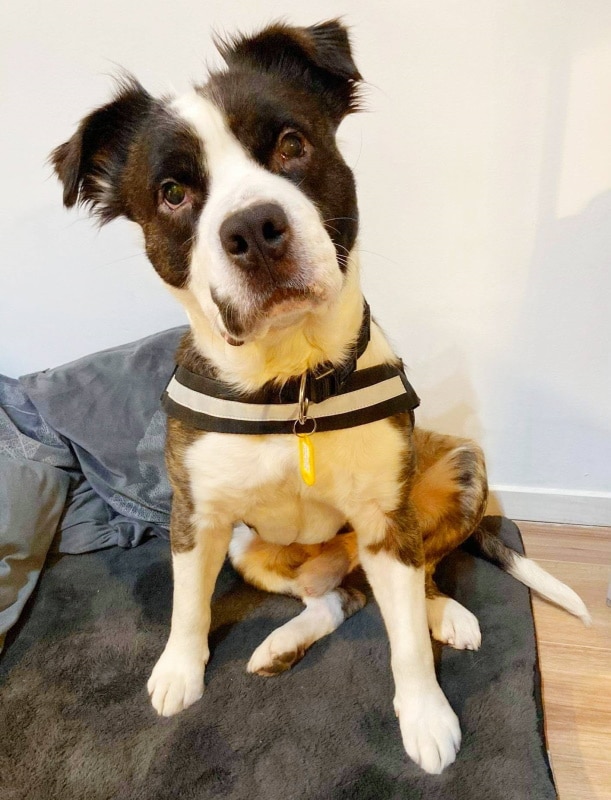 Wonder is currently in Hungary and can travel to the UK as soon as the right family is found for him. He comes fully vaccinated, neutered, microchipped, dewormed, flea and tick treated, with an EU passport and DEFRA approved paperwork.
Adoption is subject to Home Check and Adoption fee. Full RBU provided.