Roxy is a 3 year old female Staffordshire Bull Terrier. She is a lovely young dog, who loves the company of other dogs and ideally needs another doggy companion to live with as she is deaf and suffers separation anxiety if on her own.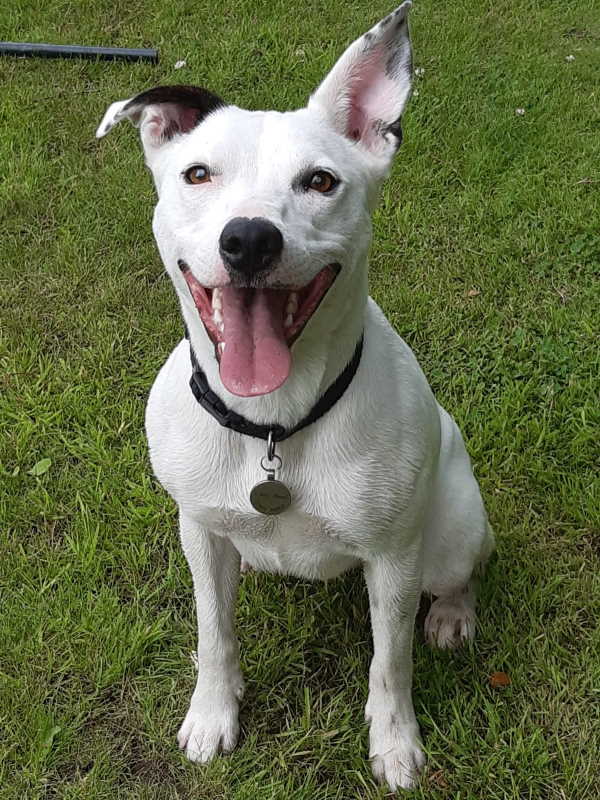 Roxy is great with people but ideally not small children. She also needs a home where there are no cats or small furries or has access to livestock. Roxy can get anxious around traffic.
Roxy is excellent in the home and can be left for a few hours without issue as long as you let her know you are leaving, as she cannot hear you leave. She loves to play fetch with her small tough balls, she is very affectionate and would love a family who are around most of the time.
Someone with experience of a deaf dog would be perfect.