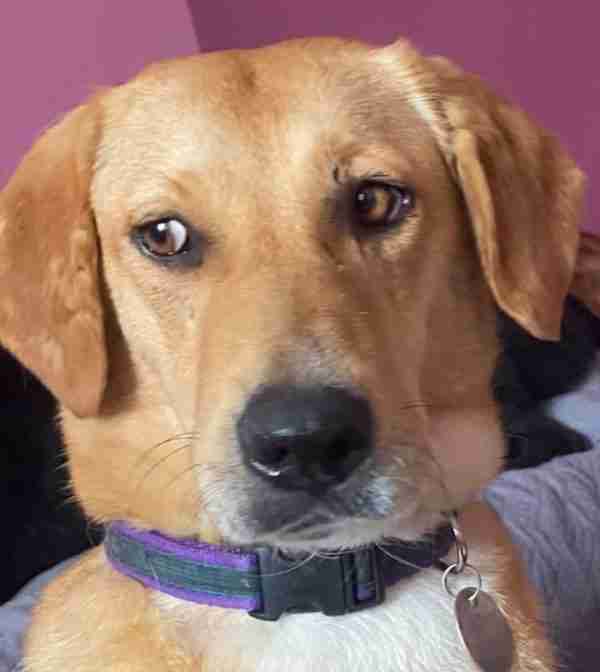 Caty is a medium sized Labrador cross and is around three years old. She has sadly spent all of her life in the dire Botosani public shelter in Romania. She came to her UK foster home recently and is now looking for her forever home.
Caty is an inquisitive and brave girl who has had to learn everything about living in a home in a very short space of time. She is still a little wary of strangers and can be easily spooked out on walks but this is nothing that simple time and practise can't resolve.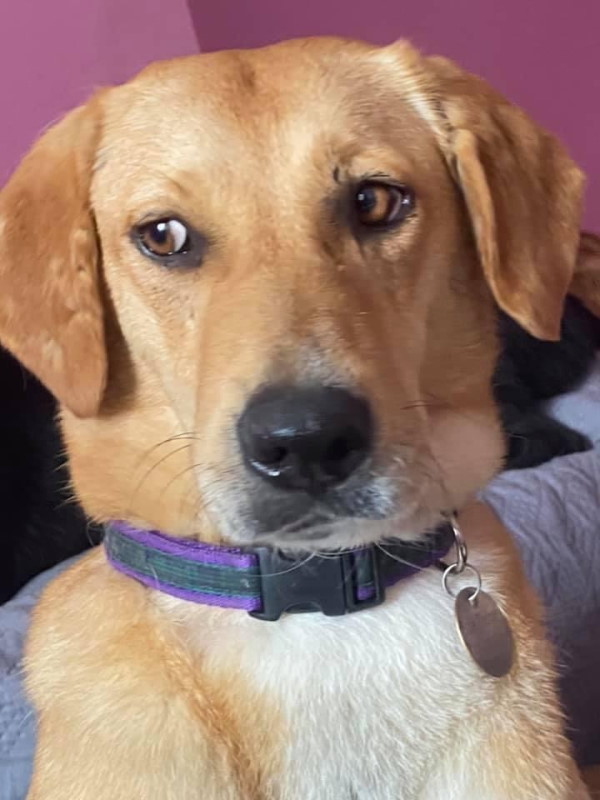 Caty is not yet approaching humans for fuss but she enjoys a fuss when you sit her with you and, again, the rest will come with time. Caty is an intelligent dog who will continue acclimatising to domesticity over the coming weeks and months, it's very clear to see she has the potential to be a fantastic addition to an adopter who is willing to offer her patience, kindness and a forever loving home.
Caty will need a home with no children under ten. She can live with or without other dogs but does need someone with a bit of dog experience and is not suited as anyone's first ever dog. Caty fostered Norwich Norfolk.
Fences and gates must be 5ft min & secure.
Please note that it is Safe Rescue policy that all dogs adopted from us must wear a slip lead to be walked for the duration of their lives. Too many dogs are lost from slipping out of collars and harnesses and many of our dogs are timid due to past ill treatment and likely to panic whilst out and about. It is absolutely okay to use these things additionally to slip leads but not instead of. We also request that extendable retractable leads are never used on our dogs.
If you are opposed to slip leads, please do not enquire about our dogs as this is not negotiable. Thank you for understanding. All dogs have to be collected and a crate must be used.
All dogs are vaccinated, microchipped and neutered (unless the dog is too young to be neutered). If you are interested please message or call between 9am to 5pm Mon – Fri 9am to 4pm Sat.