Daisy is a 3 month old English Bull Terrier cross Ratonero Bodeguero Andaluz (Spanish Jack Russell). She had a terrible start to life but has bounced back and is full of beans.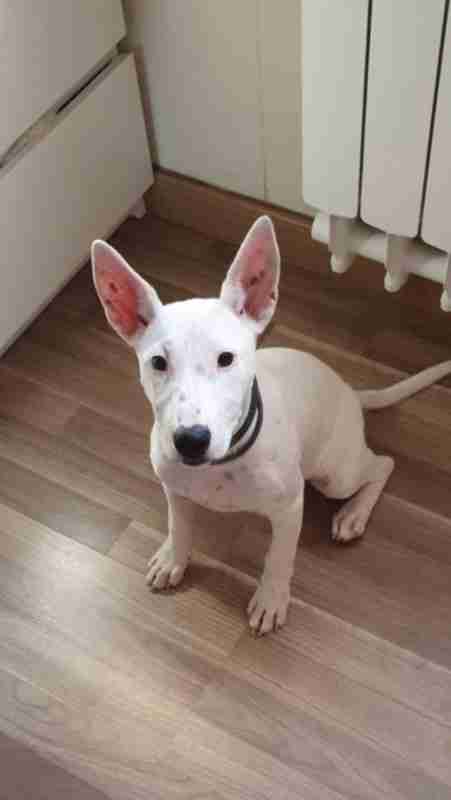 Daisy is house trained, crate trained, very sociable with all dogs, people and children. Located in Spain, Daisy is fully vaccinated, health checked, passport and chip and ready to travel to her new home. A puppy contract will be in place to ensure her socialisation is kept up and she is to be spayed when the time is right.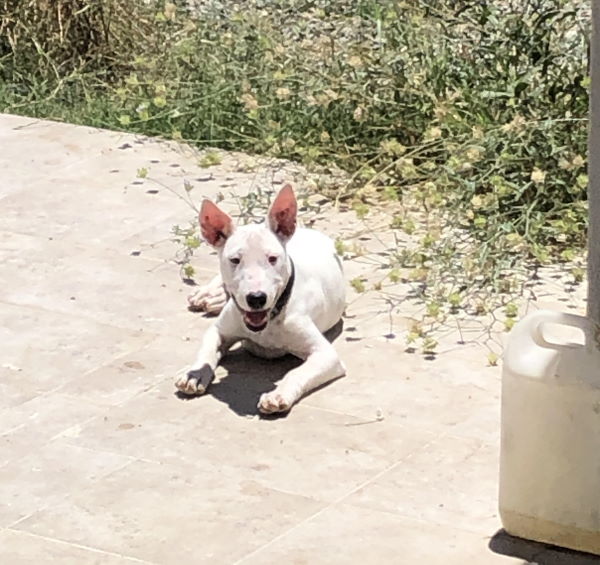 Please remember puppies cannot be left alone for more than 2 hours at any one time so Daisy will be a huge commitment for her new family. Adoption donation and travel costs apply.