Engagement rings are certainly beautiful, but their longevity is dependent on various factors, like setting and gemstone choices. Your love, on the other hand, is enduring and everlasting. And if you're searching for a unique way to commemorate that forever love in a way that'll last long beyond a physical ring, wedding ring tattoos are calling your name. Not only are they incredibly cool, but they'll also alleviate any stress of misplacing your rings and save you from having to purchase engagement ring insurance. 
We're sold, and if you are too, here are some of our favorite wedding ring tattoo ideas that'll forge a connection that goes beyond physical jewelry.
Wedding Ring Tattoo Ideas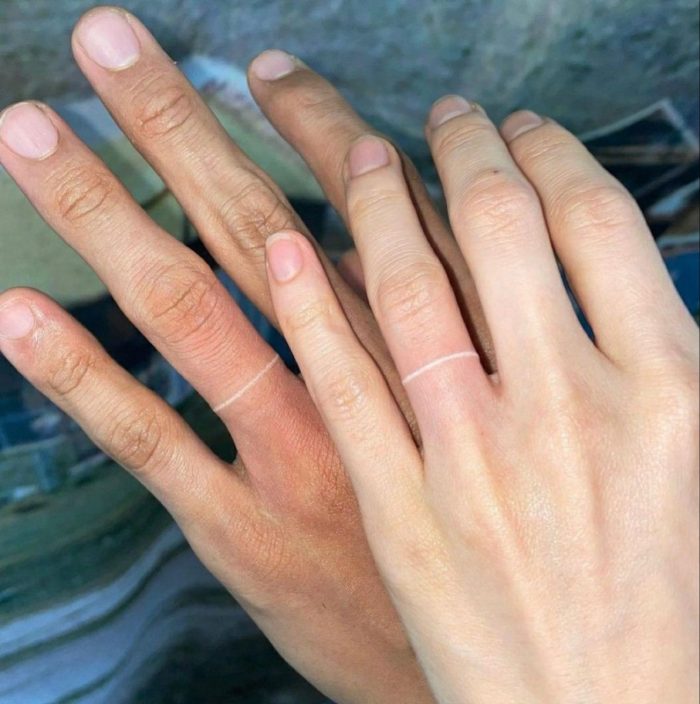 You've decided to get wedding ring tattoos, but you're still left wondering, "When exactly do you get the tattoos?" The choice is up to you. You can get them done after the wedding, or for a memorable touch, consider having them done during the wedding itself.
If you're eloping, it's as easy as scheduling an appointment at the local tattoo parlor. If you're having a more traditional wedding, arrange to have a tattoo artist present during the reception. This way, you and your guests will have the opportunity to get a temporary or permanent tattoo. For more unique ways to add personality and edginess to your special day, check out our guide to the best wedding entertainment ideas to consider.