Stanley is a 2 year old male Cross-Breed. He loves cuddles and long walks. He is an amazing boy who is great with other dogs and cats (living with male and female dogs and 2 cats currently).
He completely bonds with his person – they are his entire world. Because of this we are looking for a *single-person* home for him as he can be reactive to other people when he feels insecure/threatened.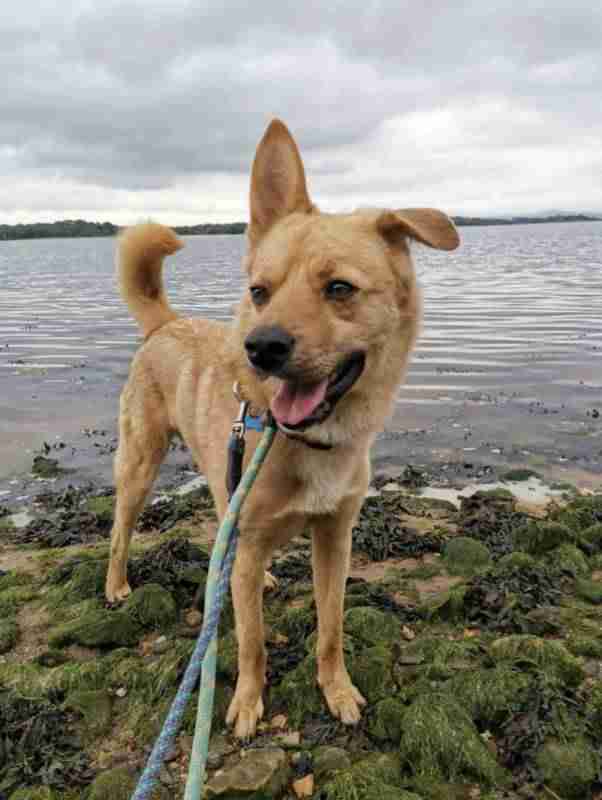 His reactivity can be easily managed but has caused him to be let down and misunderstood by humans. He is lead & house trained and knows simple commands. He is the most loyal, sweet boy, who just wants to smile and play all day!
He is fostered in Dorset and once a home check is passed you could meet him at the foster home, if you would like.