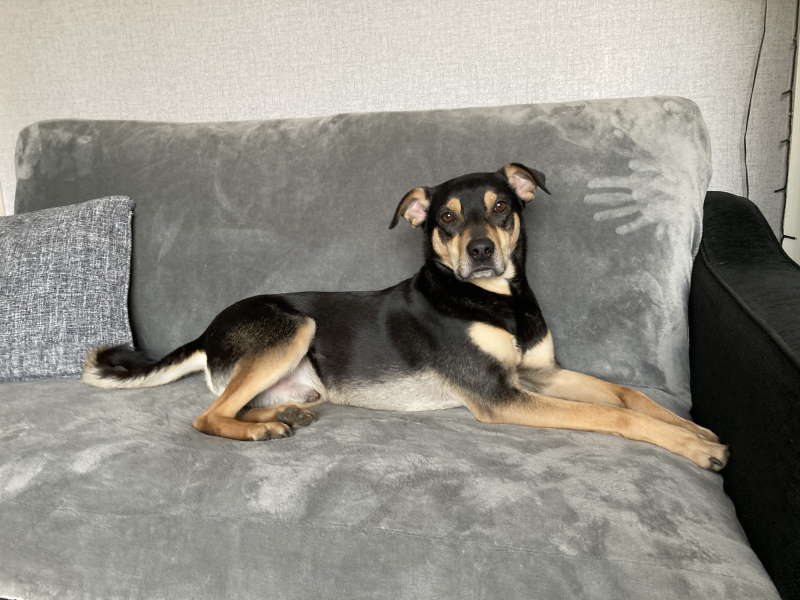 Brenbo is a 2 year old male Cross-Breed from Romania. He is just the softest boy you can imagine. He absolutely loves his humans and cuddles are his favourite thing.
Brenbo really was in an awful state when he was first rescued. Hardly able to stand, a twisted walk and completely emaciated, this boy needed a lot of TLC. He has been in the UK in foster now for over a year, and we are desperate to find his perfect forever home.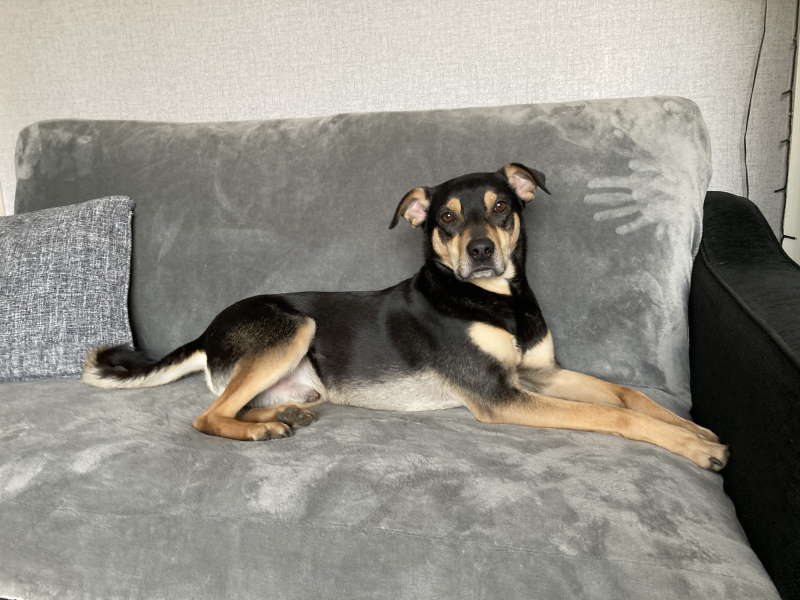 He takes daily joint supplements and has medication for incontinence to strengthen his bladder muscles, which he will need to be on for life. This manages his incontinence to the point there are only one or two drops of urine that may be noticed in a day. He is also on daily pain relief.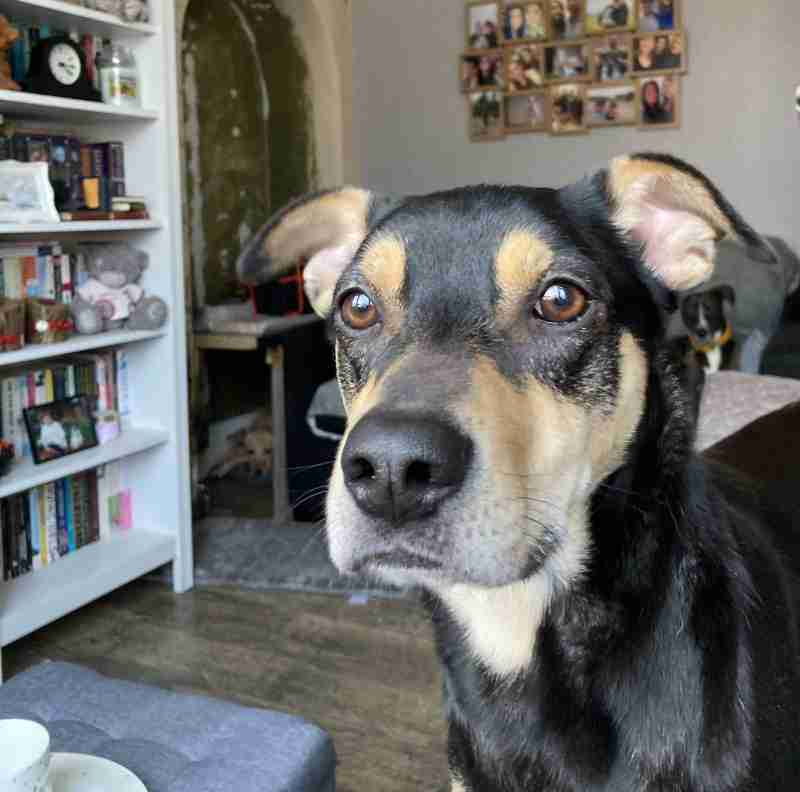 Brenbo has been through so much mentally and physically, he really does deserve to be so loved. Due to the cost of his medication, we are looking for a forever foster home for Brenbo, so he will remain under our care and we will cover his medical costs.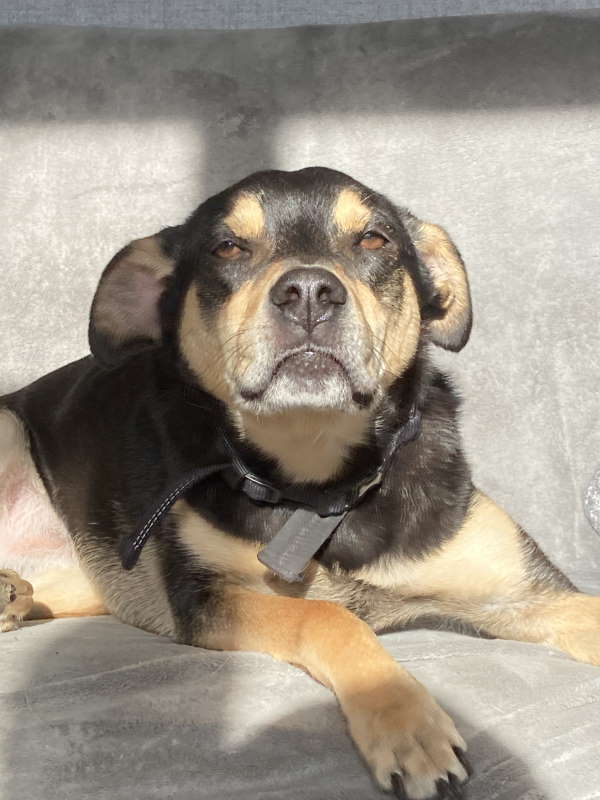 Brenbo is reactive towards dogs on his walks, barking/pulling, so his new owner will need to be willing to research this and continue with his training. Recently his vet has advised that he no longer has daily walks, but had hydrotherapy once a week instead, as he was limping when walking. He also likes to have a natter to you in the home. He does a lovely little howl when his dinner is being prepared in the evening!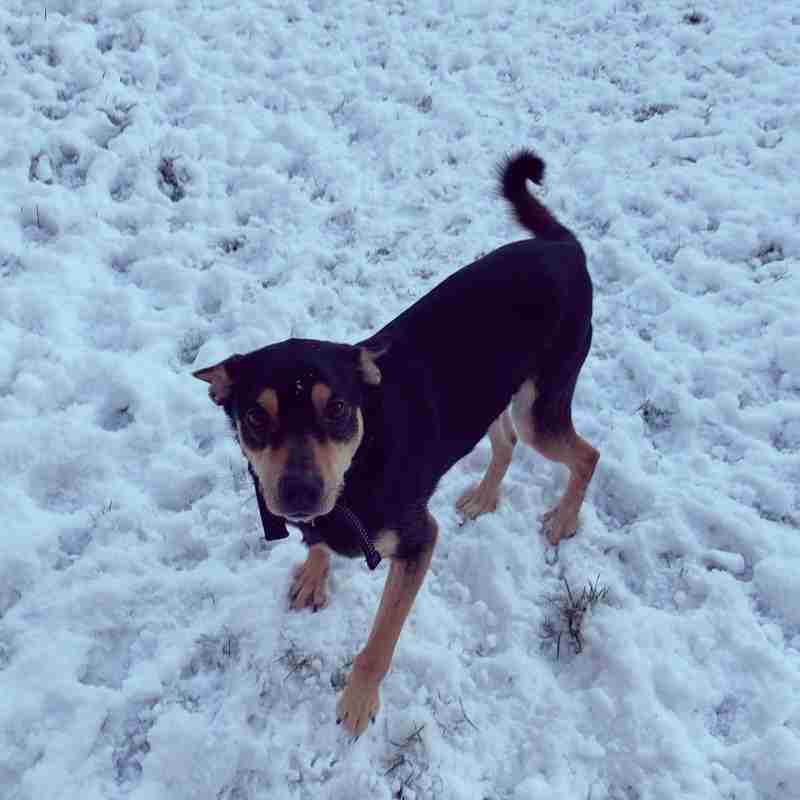 He would be best in a home without children, as he doesn't have much experience of them and their energy can worry him at times. A home without cats would be best. He loves nothing more than fuss and cuddles, but could also share his home with one or two other female dogs that are medium sized. He does exhibit food aggression with other animals, and so if there are other pets in the home, this is something that would need to be managed.
Brenbo is so deserving of his forever home and we would really love to find it for him.