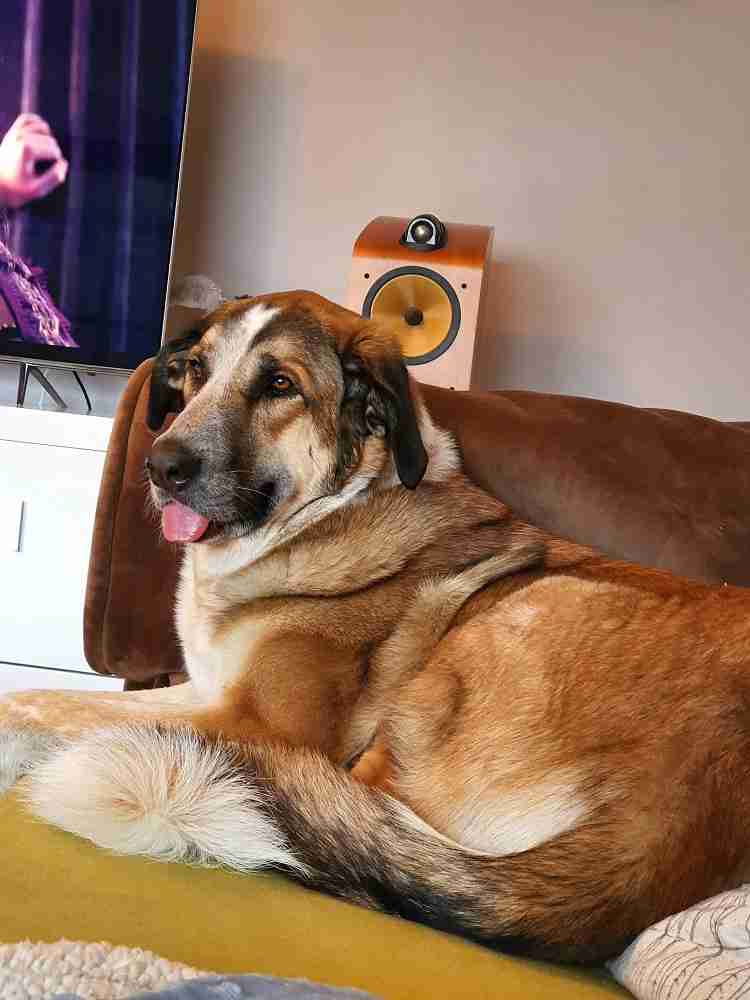 Kira is a 2 year old female Spanish Mastin. Lovely natured Kira is a really nice pretty young lady and she has a short soft brindle coat with white chest and shes a large girl. She is in need of a new rural home because she is not settling into her current home because she is quite timid and needs plenty of space and quiet time to retreat to and be by herself.
So far she has bonded with the female of the family and is still very timid of the male plus the surroundings need to be more rural. She's absolutely loving, affectionate, obedient, but cannot relax in her home with one of the owners.
This is what her owners have told us: She was rescued at nine months old and was completely locked down at that time. She has been with us for 18 months, and in that time, she has come on a long way, but she still finds crowds and loud noises overwhelming and she needs a place of her own to retreat to when the world gets too much. A rural home with lots of space would be ideal.
It takes a long time to gain her trust, and so far, she has only fully accepted one of us, but with time and a lot of patience, she can accept being around other people so long as it is in small doses. Once she does trust you, she can be very affectionate and loves cuddles on her terms, but she is terrified of strangers.
She is never happier than when running free and chasing birds, its a joy to see, and she generally walks well on the lead so long as she trusts the person walking her.
As she has gained confidence and come out of herself, she has become increasingly reactive to outside stimuli. She will tend to lunge at any perceived threats. She is a large, powerful dog and can be difficult to control at these times, thats why we believe a small holding or large gardens would enable her to be more confident.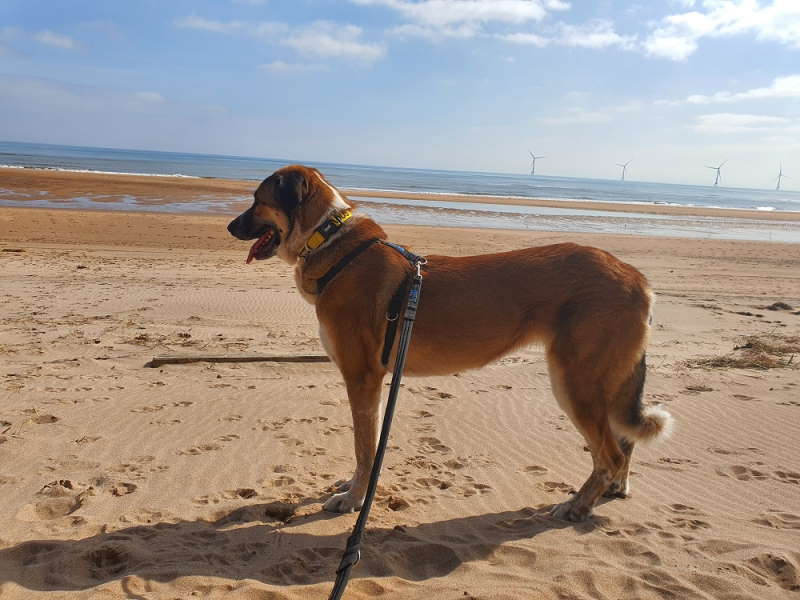 She has shown increasingly that she feels the need to guard with food, territory and her owner, so we think its best that she be homed on her own with an experienced person used to big dogs or Shepherding dogs and their quirks.
She is a good guard dog as she is reactive to strangers who come into her house, she likes to meet with other dogs on her walks and will play but as long as she isnt guarding her owner and worried about attention being given to the other dog.
Foster Report: She loves walks but she doesn't get as many as she needs because she pulls in the beginning and if spooked will need a strong handler as she continues to be terrified of almost everyone else she sees. She is also a very big dog and is very reactive to almost any outside stimulus ie the sight of a cat, a dog or even people on a walk will trigger a fight or flight reaction
A perfect solution is a rural home with no other dogs and plenty of space where she will not need to be walked but can use her energy running around the garden as free as a bird!