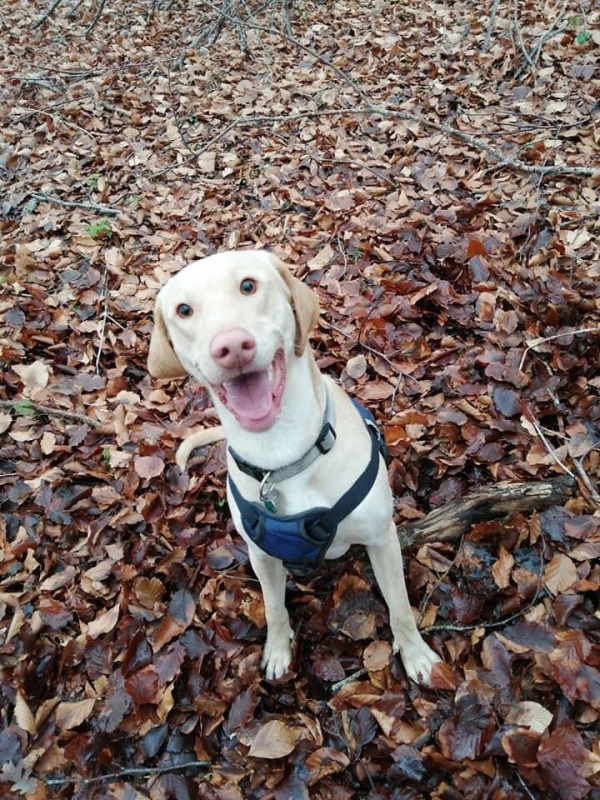 Micah is a 2 year old female Pointer cross Labrador. She is a rescue from Cyprus who is in the UK and looking for a new forever home. He is currently living in Tewkesbury. Here is a little about him.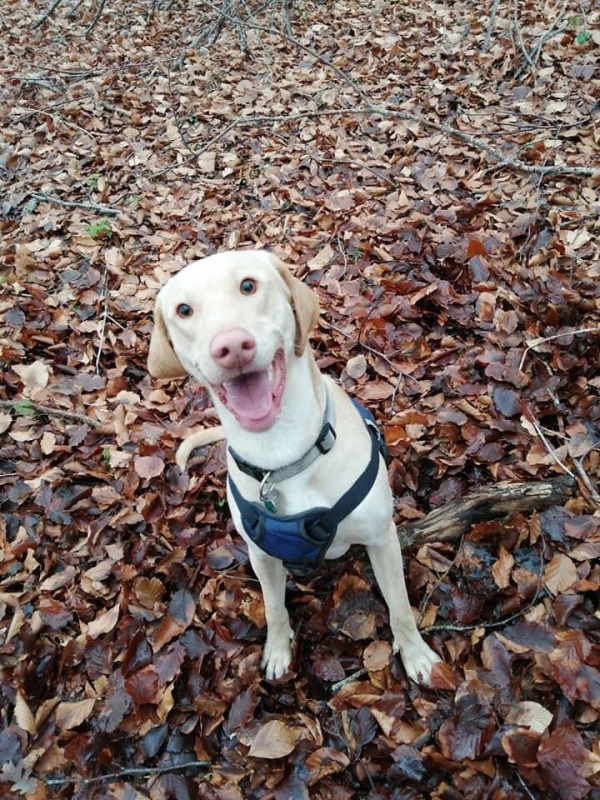 Micah is a very bouncy and energetic boy who loves attention and affection. He weighs around 22kg. He loves playing fetch but does not like bringing the ball back. He can pull on the lead so he will need some ongoing support with lead walking.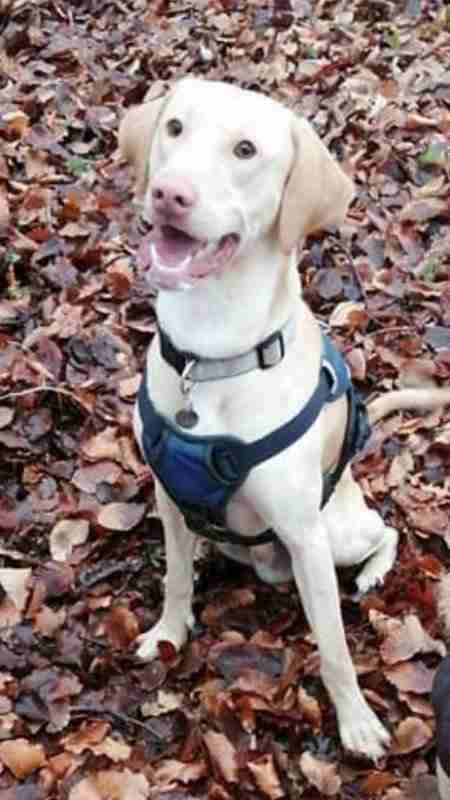 Micah loves other dogs; he would suit living with another big dog rather than small ones as he believes he is the size of those he is currently living with. Micah adores children but can be very playful and heavy pawed so any children in his new home need to be teenagers and dog savvy.
Micah has lived with 8 cats and although has never hurt them his instinct is to chase. He is possibly best not living with cats, especially nervous ones.
Micah does not like anybody near his food especially other animals and should be fed separately if living with other dogs. He is house and crate trained.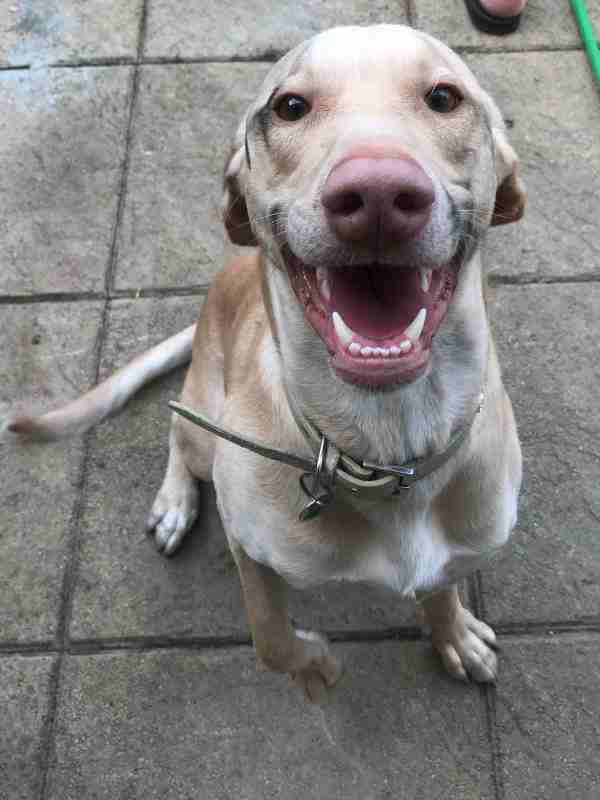 Micah knows lots of tricks (sit, lie, roll over, beg, speak, spin) he loves going out but is so strong. He needs somebody who has time to train him with his recall.
Micah is looking for a new home because he is too boisterous and rough when playing with the 2 smaller dogs in his current home. Ideally he would like a home with a dog of similar or larger size for him to play with or as an only dog where he can have the full attention of his humans. He has been neutered, vaccinated, and microchipped.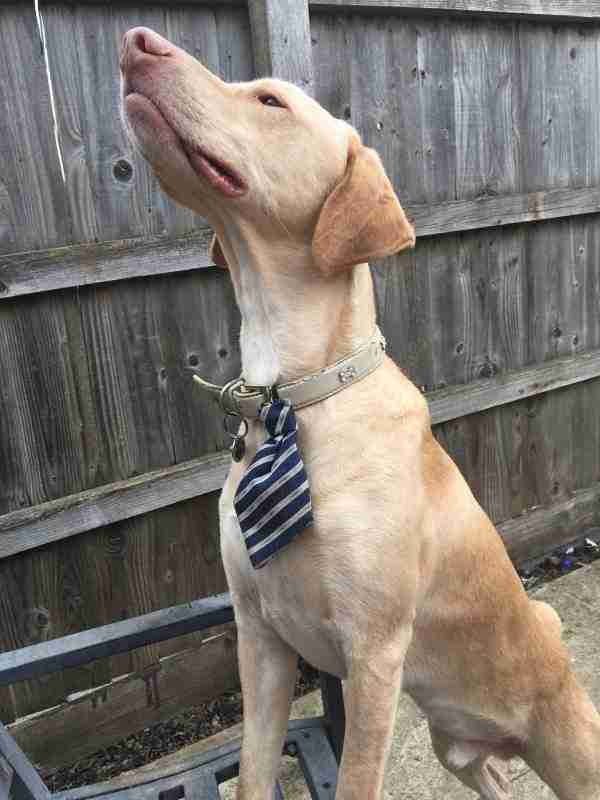 Minimum adoption donation of £375 applies.