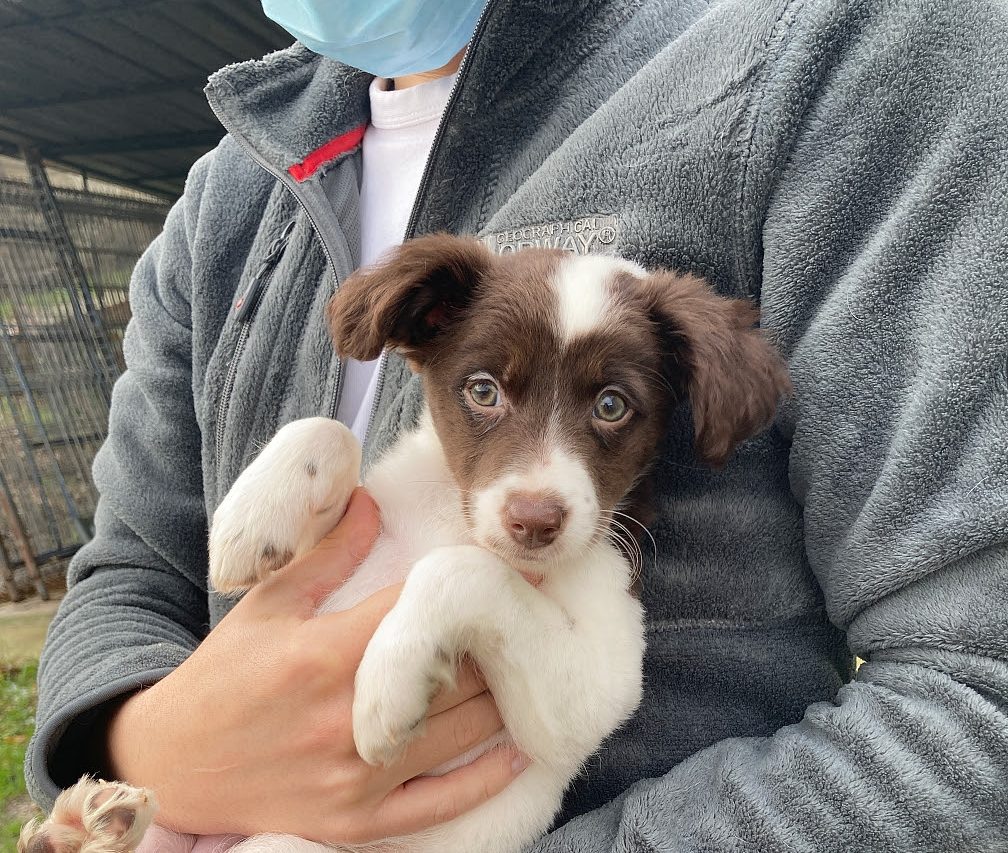 Miranda is a 2 month old female Brittany Spaniel Cross. We expect her to be smaller than a Brittany when she becomes adult. She may be compact in size but will make up for that in character. She is really active and playful with lots of energy. She loves the company of dogs and is very affectionate with people.
She has only lived in kennels so far, so she has not had the usual puppy socialisation. She may be scared of new things and adopters will have to work at socialising her through her teenage years and early adulthood.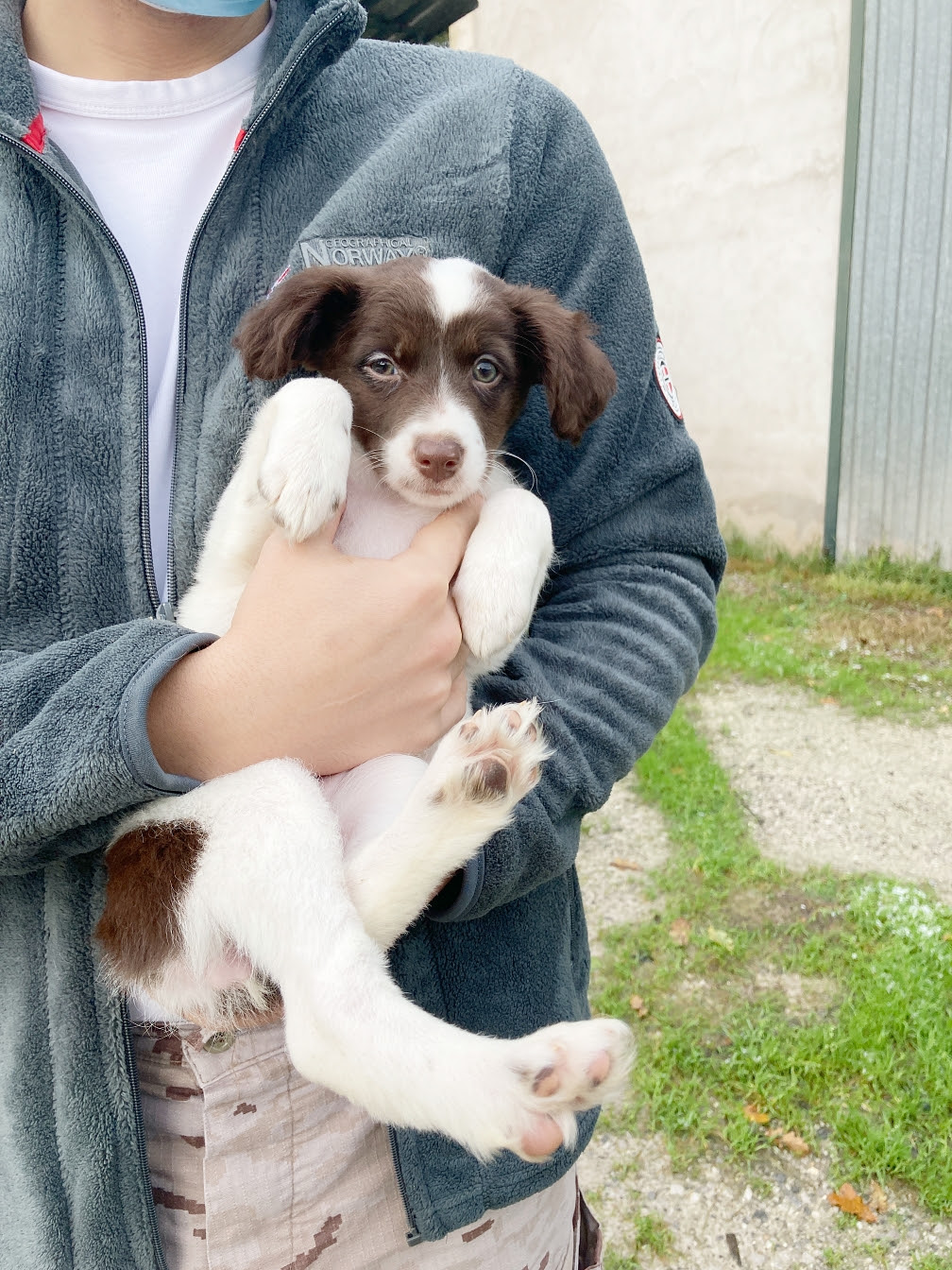 Miranda is one of five pups from the same litter. The other pups are posted separately. The pups are the unwanted excess of a woman who regularly breeds more Brittany type dogs than they want. Sadly they have left several pups at the shelter we work with in North Spain from other litters over the years and we have re-homed in the UK.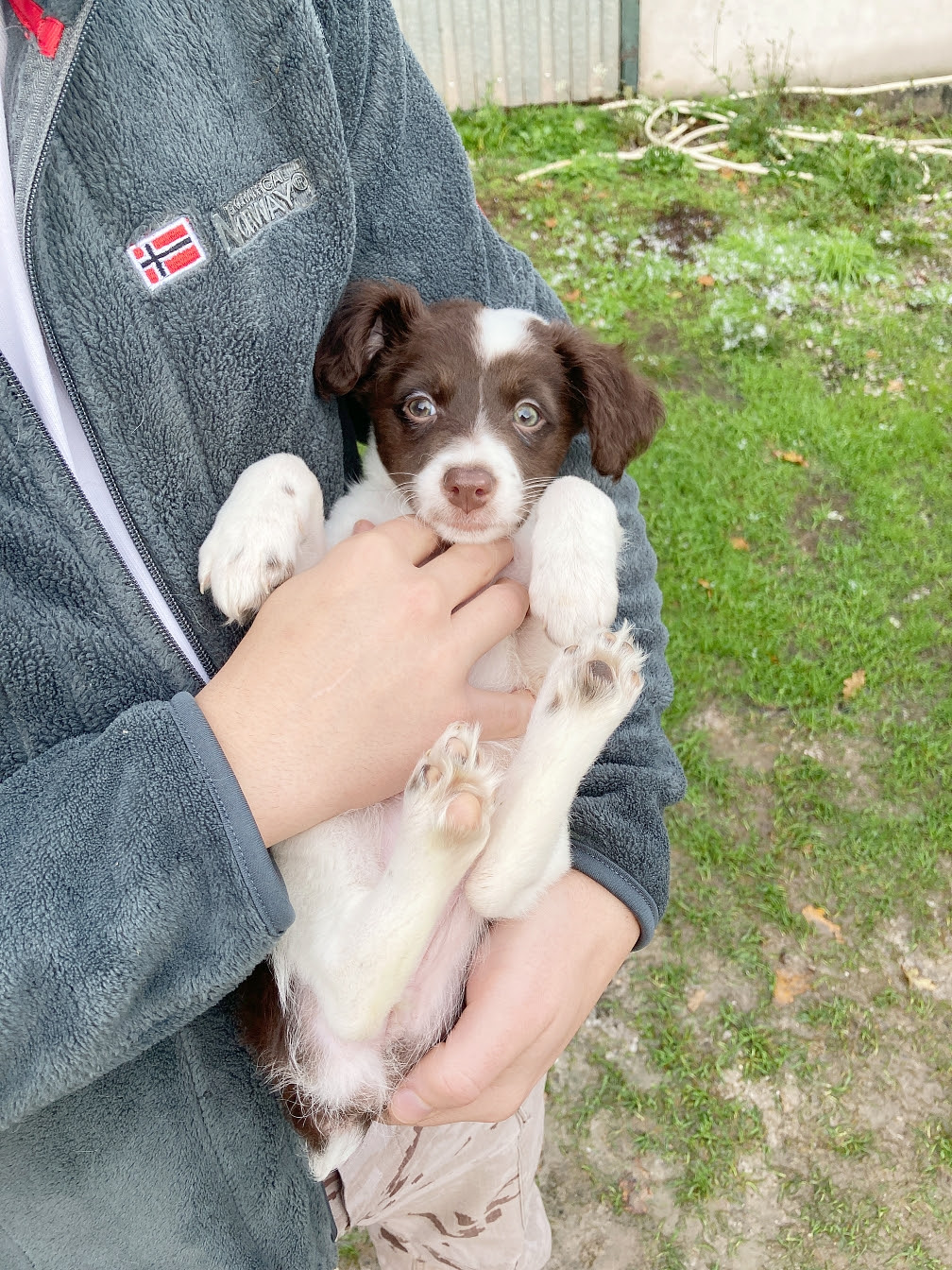 These earlier pups have been wonderfully active, intelligent, playful small/medium size dogs. Most of them love to play ball and would make great agility or flyball dogs. We feel these pups will be very similar.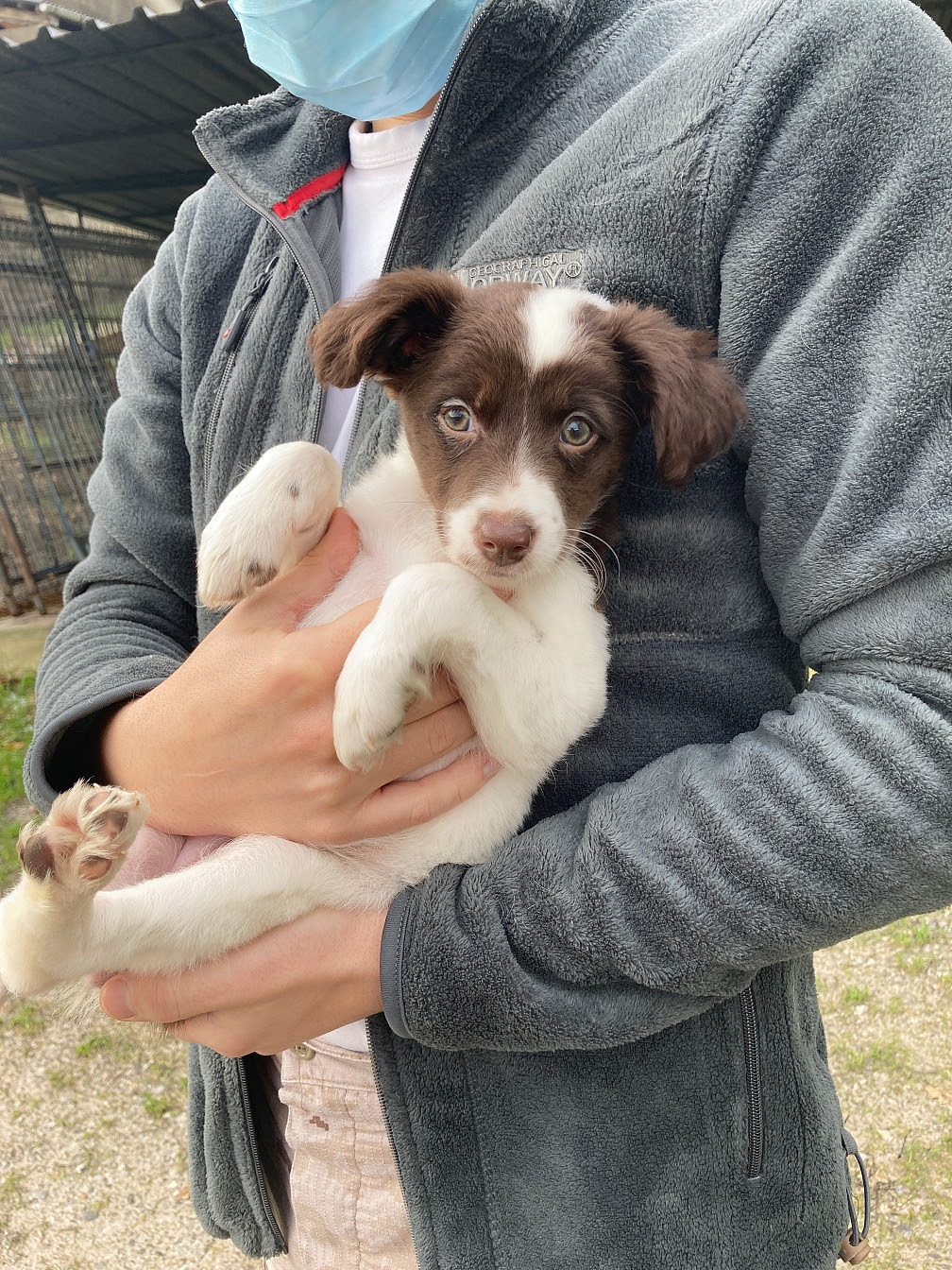 We are looking for active homes who can cope with full on puppies and adopters that want lively, intelligent dogs (no cats unless they are big and tough).
The pups are at the shelter we work with in North Spain. The pups will be ready to travel to UK when they are four months old. By then they will be looking a lot bigger- maybe around 75% of full height.
If you are interested in giving one of the pups a home, they are available at Setter Brittany Pointer Rescue.